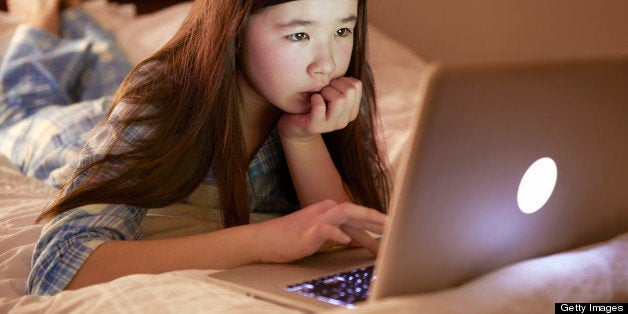 Almost a quarter of preteens are using social media and it is having a profound impact on their values, a new national survey released Thursday has found.
Children who went online to post and tag photos, meet people, follow celebrities and "like" brands were more likely to value fame, as were those who regularly watched TV and movies and used a cell phone, according to researchers with the Children's Digital Media Center in Los Angeles, which conducted the survey.
"There was a really strong relationship between kids using more media -- and more social media -- and valuing fame," researcher Yalda T. Uhls, a researcher with the Children's Digital Media Center, told The Huffington Post.
"These tools invite children to seek likes, comments, audience and friends and they pick up on that," she added. "As a culture, we need to really think about, 'Is this what we want?' Do we want our children to focus so much on getting an audience and becoming famous?'"
Uhls and her co-researchers got parental permission to ask more than 330 9- to 15-year-olds from across the country about how much they use different types of technology, as well as how important certain values like fame, community feeling and kindness were to them. The findings from the online survey will be presented at a Society for Research in Child Development meeting in Seattle on Friday.
More than half of the children in the survey were under 13, and 23 percent of those preteens said they had a social networking profile -- even though Facebook requires that users be at least 13 years of age before they can sign up for an account. And 26 percent of the kids under 13 indicated they had YouTube account.
"It's not like, 'Oh my God! Every single kid under 13 is doing this,'" Uhls said. "At the same time, these kids are not supposed to have social media accounts. So the number that do is surprising." (The Children's Online Privacy Protection Act limits the information that websites can collect from children under 13 without parental notice and consent.)
Kids who watched more TV and movies or used a cell phone also valued fame more, but there was no link between watching TV or movies and valuing community and community involvement.
The same pattern held true for social media use: Activities like tagging and posting photos and videos were linked to valuing fame, both in the present and as a long-term goal.
"We can't determine a clear cause and effect, but kids become the messages they get the most," said Jim Taylor, author of Raising Generation Tech: Prepare Your Children for a Media-fueled World (and a frequent HuffPost blogger).
"I think it's pretty safe to say that the shift toward values most of us would consider not healthy are coming from technology, from social media, and basically the [constant] presence of popular culture," he continued. Taylor did not work on the new survey, but he had reviewed it.
The survey is the third study conducted by Uhls and her colleagues on the intersection between values and media. In an earlier study, they looked at the values emphasized in TV shows that are popular with 9- to 12-year-olds over a 50-year period. Fame went from being below average in terms of importance to the most important value emphasized by popular TV shows. The most dramatic change occurred between 1997 and 2007, coinciding with the explosion of the Internet.
Which means, Uhls said, that children not only watch TV shows that value fame, they also engage in fame-seeking behaviors online on a regular basis, looking for friends and likes and shares.
"They know how to use these tools to get an audience at a very young age," she said. "And they are using these tools to seek an audience at a very young age." Part of the way children learn that behavior is by watching their parents' habits, so moms and dads should think carefully about what kind of message it sends to their children when they post photos and videos of them online, she said, while cautioning that the results are still preliminary and she is only just beginning to analyze them.
For now the key is for parents to be thoughtful and deliberate about how and when they let their children use social media, and to limit their own use in front of their children, Taylor said.
"I think parents need to sit down and say, 'What do we value? What kind of kids do we want our kids to be? And to help create those kids, what do we need to do? What are the obstacles?'" he said.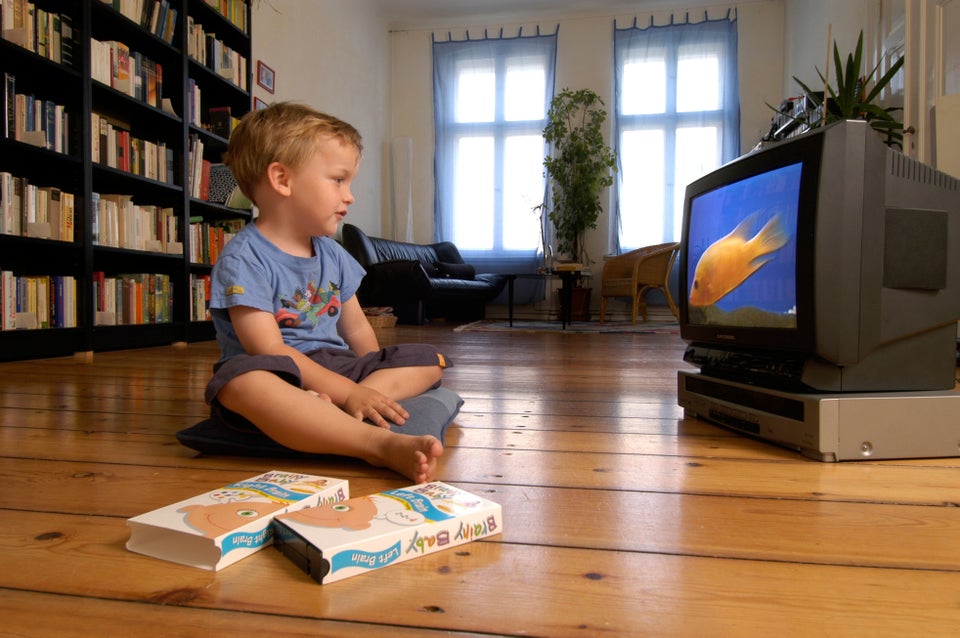 Studies About Kids And Technology
Popular in the Community