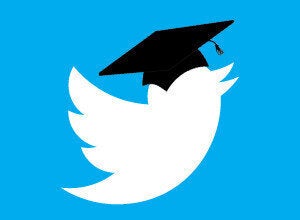 #A+: Starting in the fall of 2013, Newberry College students will be able to major in social media.
The curriculum includes courses like SOM 101: Introduction to Social Media ("[Students] will gain theoretical and professional knowledge that will enable them to understand the key issues and challenges within social media; they will also develop projects in which [they] will simulate social media environments") and SOM 301: Social Publishing Platforms ("Students will design online websites including content such as writing, video, digital photography and design of site"), as well as classes in computer graphics, digital photography, "communications law and ethics" and e-commerce.
For our "Life as…" series, Tania Sosiak, the founder of the school's social media program and an associate professor of graphic design and social media, spoke with HuffPostTech about the need for a social media program, her own tweeting habits and what her students will study.
Why offer a major in social media? Some people think that I'm crazy and that my students are crazy for doing this, but someone's got to do this because social media is not going anywhere and I think we're doing something special and exciting by preparing these graduates.
I have a friend whose daughter is working in social media and she wishes there had been a major because she had to learn it the hard way: from scratch and on the job. It's not like we're teaching 48 credit hours of social media courses only. We're teaching students to do a lot of things and they're going to be highly successful and they will be prepared to get a job. And in this day and age, it's really important to be able to get out there, to think on your feet, to have a strong arsenal of tools and to be prepared.
What kind of courses will students have to take? They'll be taking a blend of graphic design, communications, marketing, business, psychology and statistics courses, then four new social media courses. Those courses will be incorporating things like a senior capstone class, and there will be a social media publishing platforms class, there will be an introduction to social media sort of survey class, and a social media mobile marketing class.
What will students get out of studying social media in the classroom, for their major, that they don't already get from using it recreationally? The social media portion is just one portal. The major is not just social media, it's also all the other stuff they're going to learn -- the graphic design, the video production, the digital photography. The exciting part is all the additional courses that they're taking and how they implement those skills into social media.
Let me play devil's advocate. I use Facebook and Twitter and Instagram all the time. Why should I major in it? Social media is not just doing Facebook or doing YouTube. I see how a generation of teens and 20-year-olds integrates it [social media], but it can be integrated in so many other ways. It has to be done in a way that critical thinking is incorporated.
The students will see that the tools go beyond using Facebook to interact with friends. For instance, in the social media publishing platforms class, I'm going to have different faculty members come in and conduct their courses using social media tools. The students will also develop a service learning project [on a topic] that will be chosen and develop some sort of publishing platform that will help a community project. Students will realize how much social media can be used to benefit the community,
Is there a risk that incoming students who major in social media will know more about it than their professors? Students might come in and know more about certain things than we do, but there's no way they know more about how to position a product than I do, or they won't know more about statistics than, say, Professor Schroer, or social psychology, or information systems. They might think they know all about YouTube, but they won't know more about video editing.
What reading material will social media majors be assigned ? Will you have students reading Twitter feeds, Instagram accounts or checking Facebook pages for their reading assignments? I look at all of that kind of stuff and we'll have our students looking at a lot of different kinds of things. Students have access to online reference material and that's pretty much what we've been using. I don't foresee being able to use a lot of textbooks because they become obsolete so quickly.
Everyone's going to have special Facebook accounts, Twitter accounts, Pinterest accounts -- all of that. But I also think that will all change. Who knows in a year what social media will even be popular. We've all seen in a year what can happen.
What will students' assignments be? Will they be graded on, say, the number of followers they can attract or whether they're able to make something go viral? Something we want to do in the social media marketing class is have students create their own brand and product, along with a campaign for it, then have them follow it to see how it progresses because a lot of them don't really understand about brands or branding. They could do something campus-wide where they would follow and maintain data about their campaign.
Why have you only tweeted three times in three years? My old Twitter account was corrupted, so I haven't completely set it up. Someone got into my Twitter account -- we won't even go into that -- but I still have high hopes for social media. I'm not worried about that.
Popular in the Community