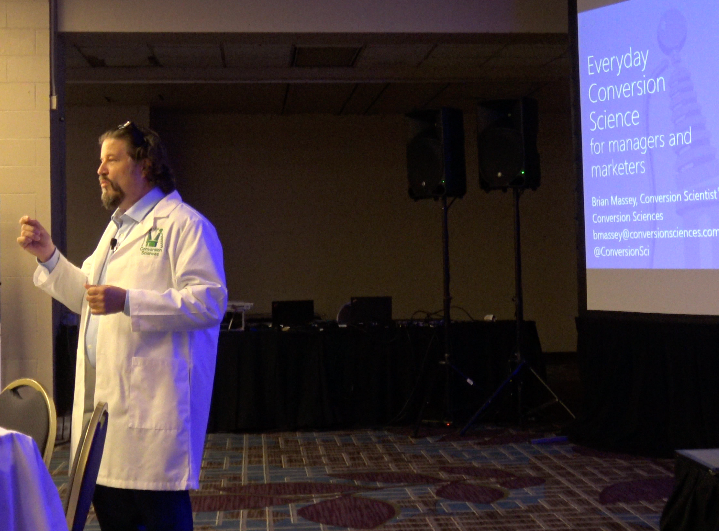 Too many organizations maintain a Facebook page, at times without much thought about strategy. Small business and non-profit social media managers typically squeeze in posts around many other job duties. Still, I think much can be learned from those developing the art and science of social business goals, objectives and tactics.
"Quality leads," he says, allow marketers to "use a combination of user testing and A/B testing to prioritize and refine those ideas." Improvement is defined as those tweaks that increase business revenue. It involves a constant process of innovation to respond to market changes driven by social media and other forces.
As I have noted in earlier blog posts, mobile smartphones are a location-based sensor constantly measuring contextual consumer behavior. From inexpensive content testing panels to big data pools, entrepreneurs are developing new tools to help marketers.
We're talking about someone who understands how to evaluate data, how to collect data, how to make decisions based on the data they're collecting, and integrate that into their design process.
Facebook target advertising offers social marketers access to millions of potential customers based upon demographic and psychographic filters. For businesses, that translates into qualified prospects. For non-profit and local government organizations, targeting is an efficient way to reach interested citizens, raise issue awareness, and spark new community engagement.
Success on Facebook, though, requires advertising experiments and effective "landing experiences" on websites, Massey says. Instead of "spray and pray" blasts, "marketers have to embrace this experimentation culture."
You may not be ready to wear a lab coat, but Massey makes a good point about Facebook targeting as, "interrupt advertising, as opposed to search, which is intent-driven based on the keywords that are entered." A strategic campaign integrates words, site design and images, brand management and data. In short, we need to embrace granular, contextual data.
The beauty of testing is that it allows a creative team to respond to data by developing bolder campaigns, Massey says. "We can take those risks because we're doing it with user testing and small experiments."
A recent ObservePoint 2017 Analytics Summit made this clear. James McCormick, Forrester Research principal analyst, emphasized that strategic metrics should be coordinated through standards and best practices. Optimization of key performance indicators (KPIs), are grounded in digital intelligence platforms. Understanding "digital touch-points," he has written, should lead to "optimizing and perfecting experiences delivered and decisions made by brands during moments of engagement."
Meanwhile, Massey focuses on site personalized visitor touch-points that locate someone at a place within the marketing funnel. It makes a difference, if a person seeks information, brand engagement, or price discounts. Artificial intelligence (AI) and the use of chat-bots work better for some functions than others. Massey asks, "What is the experience once they click?"
These devices can be used to manipulate rather than persuade. We want to persuade, not manipulate. So, the more people we have that take on experience experimentation culture, the more diversity we have. I think it will ensure that we have a higher ethical bar of people who are using this data.
Massey says the data trend should not "scare you away from getting excited about the creative part of the job." Social media marketers will need AI training to do the job five years from now, he adds.
Consider an email subject line. Data scientists can help marketers improve results. "I've got to sit down and use it on a daily basis to answer questions."
For now, email and Facebook continue to be the primary way to reach people. "Instagram is probably the next frontier," Massey says. Likewise, Pinterest can be effective. Increasingly, Facebook and YouTube video also are in the mix.
To some extent, the traditional marketing approach distinguishes use of social media from effective Instagram and Snapchat brand influencer campaigns. These sites, along with Twitter, started behind Facebook in offering targeted marketing data. Massey also is keeping an eye on Amazon and its integration of products and user data. "Every campaign is an experiment," he says. "If we can embrace that experimentation culture, we have the tools, we have the data. We just have to sit down and ask questions that we can answer with data."
Read Social Media Communication: Concepts, Practices, Data, Law and Ethics (2018).
Support HuffPost
The Stakes Have Never Been Higher
Related
Popular in the Community