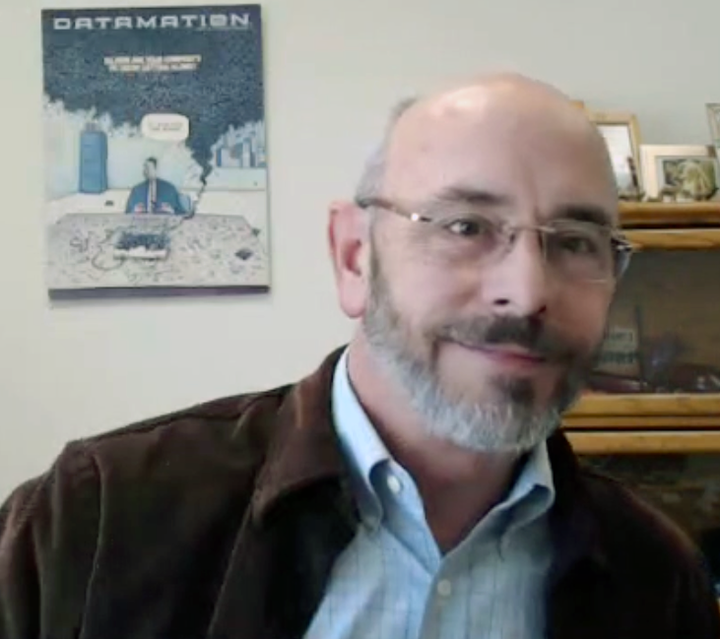 Watching the president's daily tweets, we must see that social media continue to evolve. "There's this guy named Donald Trump who, if you didn't know what Twitter was, you do now," social marketer Jim Sterne says.
Brand marketing communication may be more sophisticated, but Sterne told my Social Media Measurement and Management students that there remains no good way to separate human from chat bot followers, although we can analyze growth and find meaning in context, emphasis and sentiment. "So, the analysis part is always necessary, and measurement is a piece that you use to get some raw material."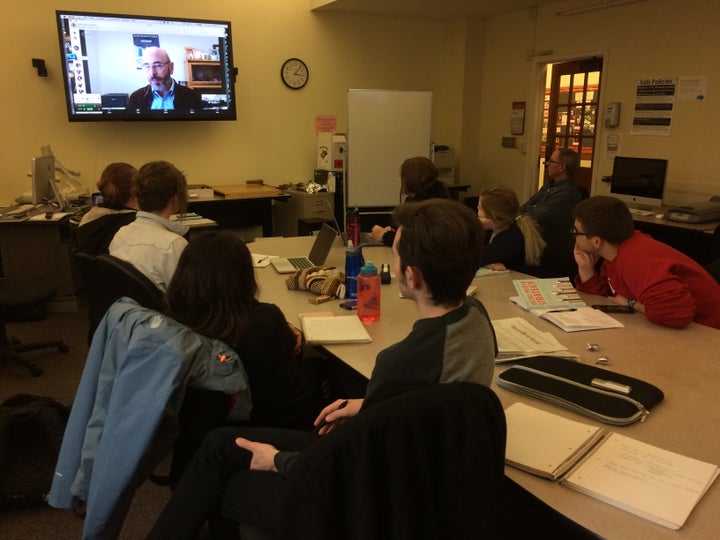 An effective social media engagement strategy moves beyond reach and instead focuses on conversation and relationships. Social media real-time listening helps brands to move in the direction of audience-centered communication – "talking about what they are talking about," Sterne says. Planning, then, is about meeting customers where they are, and reflecting their words.
Sterne says trusted brand representation, for example, distinguishes between "exploitive" and "meaningful" hashtags, and it requires planning and organization before events happen.
Even for small non-profit organizations with a Facebook page and a website, specific tactics depend upon, "what are you trying to do with it," Sterne says. Knowing the answer should drive a plan that helps guide measurement goals.
For every brand, there is a "baseline conversation," and the easiest place to begin is with social media customer service and support, Sterne says. "Let them know that you are available, and make it somebody's responsibility to respond." From there, a brand may work on "outbound promotion." Non-profits have a need to cultivate donor relationships through social media channels. The key is to "learn just enough to engage with them in a personal way, maybe post a fun picture that those people will share with their friends... that's the power of social."
Electronic word-of-mouth (eWOM) can be used to raise awareness and spark social media engagement that move people toward desired actions. This may begin with earned and owned media channels that eventually inform an organization how to leverage limited resources for paid and promoted social media posts.
Too often, organizations pay for advertising without knowing the most effective ways to reach and engage brand fans.
I'm going to go out and engage with people and get them to spread the word. That's earned attention… Who is your target audience? Where do they hang out? And, that's how you reach them. So, the goal is first, the audience, second… the channel, and finally the message. – Jim Sterne
Sterne, like a lot of social marketers, suggests photographs, gif animation and video as effective tactics once an organization locates its target audience and social media channels. While marketing ultimately requires great content, it may fall flat with the wrong audience on the wrong channel.
Short, digestible social media content tends to be viewed and shared more often than long-form media. In the competition for marketplace attention, content tone matters, Sterne says. Public relations (PR) may try to push their tone on the audience by crafting messages: "it's disingenuous, it is hard work, it is not necessarily valuable," Sterne argues. "The real challenge is not can I get you to take on my tone, but can I take on a tone that's appealing across the board,… and it's not corporate speak."
We're just beginning to understand the impact of big data on social media marketing. Cambridge Analytica, for example, has claimed that its highly personal social media data helped the Trump campaign target malleable voters in key electoral states.
Sterne places "an orange flag" on the claims because social media marketers need more research on the effectiveness of artificial intelligence (AI) in the process. In the long run, Sterne believes we all will have our own AI "assistant" negotiating with brands about what information to send, and even paying consumers to receive desired content.
Consumer empowerment through personal filtering may take the edge off of data privacy concerns. It is clear that micro targeting based upon consumer needs and wants is the future of personal social media management communication.
Pre-order Social Media Communication: Concepts, Practices, Data, Law and Ethics (2018).
Support HuffPost
The Stakes Have Never Been Higher
Related
Popular in the Community