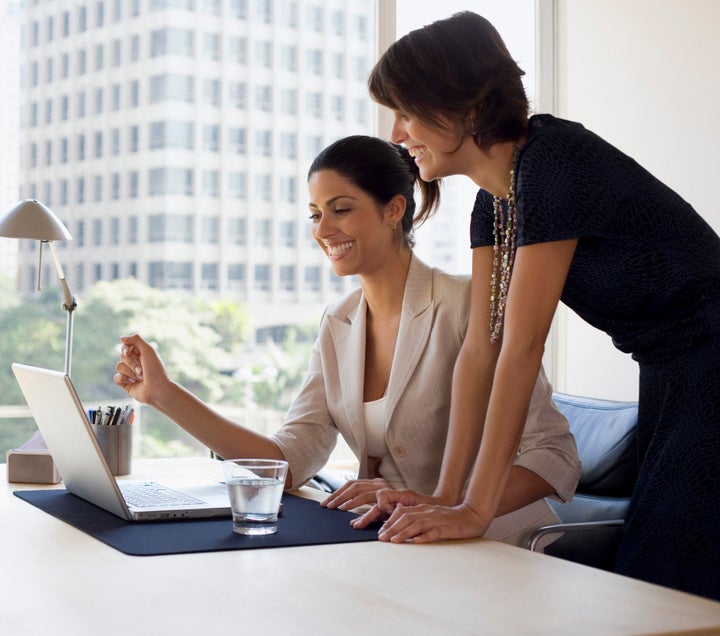 As a member of an invitation-only technology CEO community in Washington D.C., I get together every month with like-minded individuals to network, listen to expert speakers, and potentially discover my next big co-founder or investor in our area. During last week's summit, the predominant theme was marketing. We listened as two executives spoke about utilizing clever tactics to persuade potential buyers/partners and how startups can maximize their returns on thin marketing budgets. The speakers emphasized maintaining focus, executing with purpose, and getting your company's message out to as many media outlets as possible. But how does one accomplish that? Traditional methods say to produce scores of press releases, top 10 lists, survey studies along with thought leadership packages. If you build it, will the media member cover it? The simple answer is no, they will not.
You see, as a publisher, I couldn't help but think of my own inbox and the onslaught of e-mails I am bombarded with on a daily basis, most of which go unread. The number of press releases/survey results pushed to my inbox from companies seeking my attention is enough to make your head spin and frankly, they all start to sound the same. "Look how smart this startup's owner is," or, "Look at the results from our most recent survey." So, as I listened to these marketing executives share the fruits of their knowledge with us, I couldn't help but feel like someone needed to add a few pearls of wisdom from the other side of the fence. So I decided to speak out.
"Please, for the love of god, stop spamming publishers and editors. They go straight to junk mail. How about we try working smarter, instead."
Founders and CEOs of startups don't need to spend a fortune on a public relations firm or marketing companies when they are perfectly capable of doing a great job on their own. There might come a time when the expertise of a larger corporate entity is required, but as a bootstrapped startup, they should allocate their funds to hiring talent and investing in sales and technology platforms. As the Publisher and Editor-in-Chief of three successful media platforms, this is the strategy that I try to implement in my own endeavors.
1. Research and find out as much as you can about the reporters who are writing about your industry. Make a list of their names, e-mails, Twitter handles, etc. Connect with them on every social media platform possible. Start with the reporter and work your way up from there. Don't attempt to contact the publisher without an introduction or prior engagement.
2. Engage the writer. Read their material often and leave comments. Everyone who writes about anything does so to engage the readers. So you will always have their attention if you comment in a complimentary and intelligent way. Add to their discussion and validate their points with examples not just kudos.
3. Through your interactions, try to build rapport with writers by offering relevant information, links, and ties to other executives they might possibly want to know about. Make introductions. Nothing speaks louder about you then the people you know and the company you keep. So go ahead, don't be stingy when it comes to intros.
4. Do their homework on your industry. Keep writers informed by giving them briefs about the latest developments in your industry.
5. When the time is right, arrange for a meeting, but be specific about your motives. Other than saying, "Let's meet for coffee," opt for something like, "There is a new study I want to share with you as a follow-up to the piece you wrote about last week. I think it could be useful in your ongoing coverage of company X or idea y."
6. Re-Tweet them. Share links to their articles on your Facebook and Twitter. We all have Google Alerts. Tag them in your own posts and you will see that they will start noticing you and giving value to what you have to offer.
7. Follow the people they follow. Connect with whomever they are connected to. They will feel like they know you already if you share the same social media circles.
8. If the reporter writes about you, follow-up with gratitude. Find ways to thank them beyond a simple shout-out on Twitter. Regardless of how much you despise the picture they've posted of you or if their article included a typo, be grateful and show it. Be humble and grateful. There's a good chance you might not ever engage with them again should you fail to follow-up on your article/feature.
9. Don't use your connection to them to constantly sell your own genius. Remember it is about them, first and foremost. Be patient and your turn will come.
10. To re-emphasize what is perhaps the most important point -- don't spam your media contacts with events, press releases, and surveys galore. Avoid forwarding, cc'ing, and bcc'ing your contacts. Construct individualized e-mails and invest your time in building real relationships. Your ultimate goal with the people in your network should be making them realize the value in knowing you. Your relationship should be a symbiotic one, where both parties mutually benefit.
REAL LIFE. REAL NEWS. REAL VOICES.
Help us tell more of the stories that matter from voices that too often remain unheard.