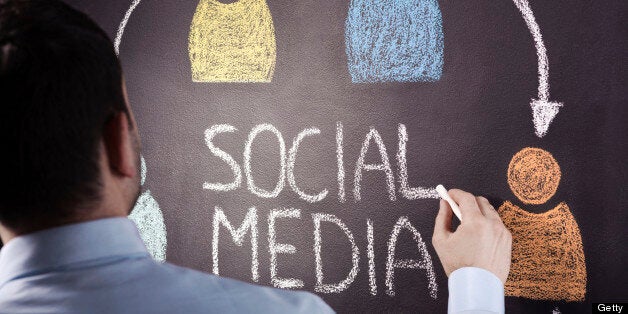 Five years ago, businesses weren't convinced that spending time on Twitter or Facebook would help them find new customers. Now, 77 percent of B2C companies and 43 percent of B2B companies find customers on Facebook. That's a statistic that can't be ignored. And the numbers prove high across other platforms too, including Twitter, LinkedIn, Google+, Pinterest, and Instagram.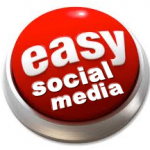 But while marketers can't deny the power of social media marketing, social media users fall into two groups:
●Those who tweet and post updates constantly
●Those who think it's too complicated, and never latch on
If you fall into the second camp, I invite you to keep right on reading -- this one's for you. While you might've told yourself using social media is just too hard, that you don't have time to do it, or some other seemingly reasonable excuse, I'm here to tell you that you can use it, easily and effectively. You just need a few tips and tricks to make it manageable.
Keep it Simple
There's no reason you need to sign up for every social media site under the sun. In fact, it's better if you don't. The more accounts you have to manage, the more your time will be divided, and the more likely it is you'll do a poor job across the board. You might want to reserve your brand name on the major social networking sites -- even if you don't plan to use it -- simply for brand security purposes. Again, just because you have an account doesn't mean you have to use it.
Instead, choose two or three sites where you feel you'll get the biggest return. How will you know which to choose? Find out where your customers spend time and study the demographics of each social platform. Spend more time on fewer sites, and you'll attract followers faster.
Set a Schedule
It's not necessary to spend hours a day on social media. If you're smart about it, you can invest just a few hours a week and still get phenomenal results.
But, do put it on your calendar. Otherwise you'll push the task off to the side, and before you know it, your last social update will have been posted weeks ago. Not a good look for your brand.
Find Tools to Work Smarter
Use a social media monitoring and management platform such as Hootsuite or Buffer to update multiple profiles from one place. Both of these tools make it easy to schedule your content, so you can spend one hour preparing future tweets and posts to get a steady stream of updates all week, as opposed to trying to find time during the thick of the week.
Additionally, you can use these tools to find new people to follow and respond to any questions or comments sent to you.
Integrate with What You're Already Using
Set up your social profile links on your website so people can click to follow you elsewhere. If you use WordPress (and I hope you do!), implement the social share features of WordPress so blog visitors can easily share your content and attribute it to you. See if your Customer Relationship Management (CRM) software can pull in social updates from customers. One CRM program that does this well is Insightly. Thanks to Insightly's social media integration, you can easily see what your clients or their companies tweet or share on more than 50 social media platforms right from within the CRM system, which can help you stay tapped into their business needs.
Monitor Brand Mentions
People talk about your business on social sites, whether you're listening or not. But if you're paying attention, you'll find ample opportunity to connect with existing and future customers, as well as nip customer complaints in the bud.
Use a monitoring tool to track any mentions of your Twitter handle (@yourcompany) as well as your brand name without the "@" sign, along with any keywords related to your company and industry.
If you take social media one day at a time, it's less daunting. And while it will take a few months to really ramp up your followers and attract engagement with your brand on social sites, the additional customers and stronger relationships will make it well worth the effort.
Related
Popular in the Community