Social media is a great communication tool to help businesses connect with their customers all over the world.
However, if you misuse social media your business could be at risk of losing followers or customers, gaining a bad reputation, losing sales, getting your account banned or even legal action.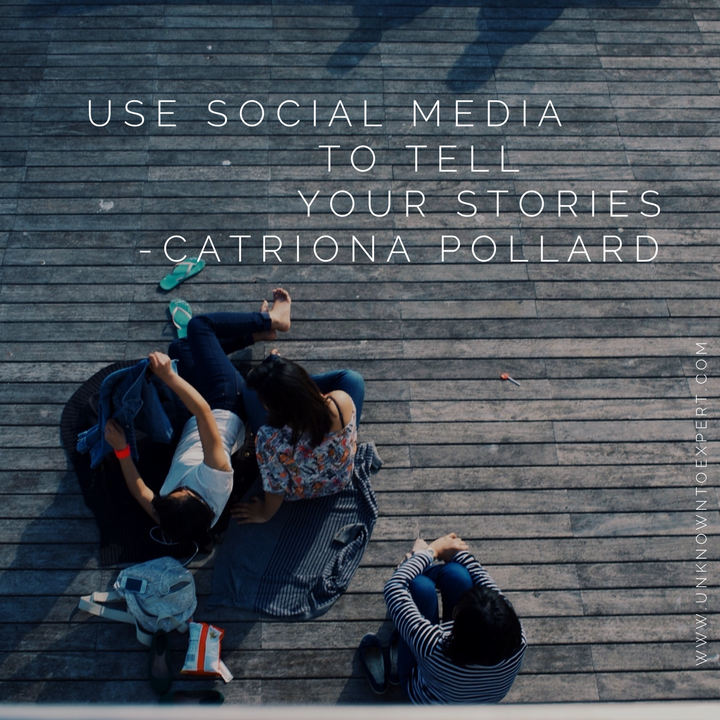 Here are four social media practices you should avoid.
Many businesses have resorted to buying thousands of new Twitter followers to quickly look more popular. However, Twitter is not a popularity contest, which means the quality of your followers is more important than the quantity.
Here are some reasons why you should never buy Twitter followers.
The followers you buy are not real people, they will never become a new client, customer or brand advocate for your business.
Bought followers are usually fake accounts. Therefore you can't engage or create conversations with these followers which defeats the purpose of having a Twitter account.
Marketing companies will charge you thousands of dollars to buy targeted Twitter followers who are real people. However, they can't guarantee these followers will be interested in your business and they may even unfollow you after you've paid.
The best way to gain new Twitter followers organically is by sharing interesting information, having online conversations, adding value to the lives of your followers and following influencers who are in your related industry.
Cash for social media comment
This is the practice of businesses paying for influencers to tweet, post or blog about a product or service.
While most people will let you know if they have been paid to promote a product, not everyone will disclose this information.
Disclosure laws seek to protect the interests of audiences and any blatant violation of these laws are being met with increasingly harsh penalties. Individuals, such as celebrities, and organisations are also finding that any positive publicity garnered from undisclosed sponsored posts, is quickly buried by the negative backlash when exposed.
If businesses pay for influencers to post something on social media about a product, this information needs to be disclosed to followers. Otherwise businesses could lose their credibility, lose their customers' trust and gain a negative reputation.
Capitalising on a charity or natural disaster to generate more 'likes'
It's a great initiative when businesses use social media to genuinely raise money or awareness for a charity or natural disaster. However, some businesses have abused this practice and only focused on how it can benefit them.
And what's more, consumers are becoming increasingly fatigued by organisations taking advantage of viral causes to promote their brand.
If you use a charity for selfish reasons on social media your business will gain a bad reputation and your customers will no longer trust you. It may even tarnish the charities reputation causing them to lose valuable donations.
Before you put anything online think about how others will perceive it, because you only have one chance to get it right.
Many customers are now using online review sites such as TripAdvisor and Eatability to express their opinions about products or businesses.
Concerned about getting a bad review, some businesses have resorted to posting fake reviews on these sites under an alias.
There is a great amount of discussion surrounding the issue of preparing legislation aimed at legally banning the publication of fake reviews. Companies and individuals will face fines and be banned from sites, should these laws be enacted. Interestingly, Amazon has already commenced legal action to prevent fake reviews, filing lawsuits against 1,000 users accused of both buying and selling fraudulent reviews.
Posting fake reviews is ethically wrong and creates false assumptions about a brand. If your business is caught out it will damage your reputation and could lead to decreased sales.
Here are some ways you can combat negative reviews.
Instead of posting fake reviews, respond to the negative comments and see if you can reverse the situation.
Try and take the conversation offline to resolve the consumer's issues with your business.
Don't delete negative reviews because it will only anger your customers more. Write a response that is polite and helps to resolve the issue.
Don't get caught out conducting one of these dodgy social media practices. Instead, use social media to communicate and build mutually beneficial relationships with your customers, because it's much more beneficial to your business.
Catriona Pollard is the author of From Unknown To Expert, a step by step framework designed to help entrepreneurs develop effective PR and social media strategies to become recognised as influencers in their field. www.unknowntoexpert.com
Catriona is also the director of CP Communications, which merges traditional PR tactics with cutting-edge social media strategies that engage consumers as well as business. www.cpcommunications.com.au
Popular in the Community