There's no doubt that social media has changed the landscape for brands throughout the world.
Never before has it been possible to form immediate connections and have real-time conversations with your customers on a global scale.
If your business is considering joining the conversations on social media, or perhaps is already there, it's essential you are using social media monitoring to ensure you are managing your social media accounts in a professional and reputable way.
As a business, your social media presence is your professional face to the world. In decades past, if you received a letter of complaint from a disgruntled customer, it was easy to ignore it and not take action.
However, in the digital age where social media has made conversations between brands and customers transparent for the world to see, no longer can you hide behind complaints and negative feedback.
What is social media monitoring?
Social media monitoring is the process of carefully listening on social networks for conversations that include mentions of your business or brand.
In the past, this was an expensive exercise that involved using high-end tools that excluded many companies from using such services. The good news is today social media monitoring can be done using many powerful tools for free. And what business doesn't love free tools?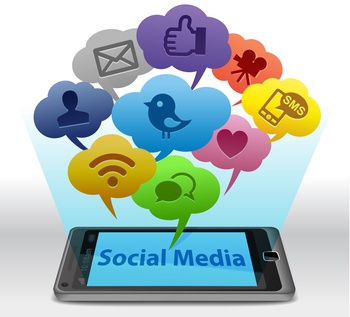 How to get started with social media monitoring
The first step in getting started with social listening is compiling a list of the keywords your business uses. Keywords are the words your customers and clients are using on social media when having conversations about your products or services.
Start by brainstorming all the keywords your customers might use online, including the slang and negative versions of these words. For example, [your product/brand] fail, [your product/brand] bad. These are the mentions you definitely want to stay on top of so you can respond to negative feedback in a timely manner.
Once you have your list of keywords, use a tool like Topsy to check how popular those words are on social media in terms of how many mentions.
Users can discover the most relevant tweets, links, photos and videos for any term from Topsy's index of hundreds of billions of tweets. You can then group terms into saved topics and setup customized alerts and daily activity digests. There's no doubt it's a powerful tool for getting the big picture in social media.
Social media monitoring tools
There are a number of free social media monitoring tools that make monitoring social media conversations about your brand easy and enjoyable.
Some of the most popular ones include:
Hootsuite: Hootsuite covers multiple social media networks including Twitter, Facebook, LinkedIn, WordPress, Foursquare and Google+. It has analytic reports with the ability for you to have multiple administrators managing your accounts.
TweetDeck: TweetDeck offers some of the same features as Hootsuite and is a good starting point for beginners. You can schedule your tweets, monitor mentions and hashtags, and manage multiple accounts.
Klout: This is one of the more controversial social media monitoring tools as some people claim the scoring system is inaccurate. However, it does allow you to track how people think about your brand, as well as measure your engagement through Twitter.
Social Mention: Social Mention is a powerful and popular tool for measuring your engagement on social media within four categories: Strength, Sentiment, Passion and Reach. Check this one out if you haven't done so already.
The benefits of social media monitoring
Social listening can be incredibly valuable to your business in the long run. Through listening closely to the conversations your customers are having about your business, you can:
Respond to customer complaints in a timely manner, avoiding escalation of disputes
Enhance your online image and brand by showing you are responsive and interested in your customers
Forward the conversations about your brand to raise awareness of your products and services
Listen to feedback to help you develop products and services that accurately fit your customers needs
Social media monitoring does not have to be difficult, costly or time consuming. When managed well with efficient and effective systems and procedures, it can enhance your customer service, your brand reputation as well as the overall recognition of your company in the online space.
Related
Popular in the Community