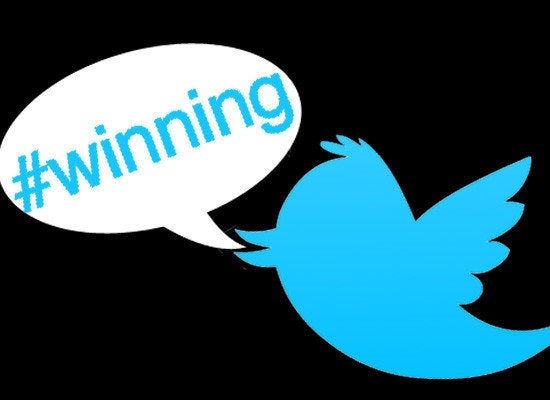 Most business owners understand the basic premise of social media marketing today, which is that linking your website to your company presence on other social networking hubs (such as LinkedIn, Facebook, and Twitter) is more effective than just getting a lot of SEO for your site. Consequently, I spend a lot of time advising small businesses on how to create and maintain their Facebook Pages, and how best to improve their LinkedIn presence.
However, there are some golden opportunities for creative marketing that haven't been widely adopted yet, that would be even more effective for many professionals. While all your competitors are concentrating on updating Facebook and LinkedIn, wouldn't it be fun to outshine them all by doing something completely different? Here are five new strategies for business marketing -- things that have only become possible quite recently, that will make your service or storefront even more relevant in a crowded field.
1. Claim your business profile on Yelp. If you have a storefront or office, you absolutely must list it on Yelp. Why? Because Yelp has a great mobile app that is very popular for finding products and services when you are on the road. It is quicker and easier to use than Google's iPhone search app, making your store hours, phone, and location instantly accessible to the large group of Yelp users.
When you sign up for Yelp and claim your business, you can interact with all of those users -- and Yelp gives you free swag you can display in your window, or add to your website to cross-link your site to its Yelp listing. Non-storefront businesses can also have profiles on Yelp, and can list up to 5 different cities they serve. Finally, consider writing reviews yourself. Leverage your deep knowledge of a locale or industry by writing helpful comments on relevant businesses, then create a widget on Yelp that you can place on your website, that will share your reviews with a wider audience.
2. Improve your business search results with a listing on Google Places. In its recent efforts to improve search results, Google now gives greater weight to local data, most notably from its own Google Places. The first step is to simply Google your company name, then locate it on the Google map for your area. Like Yelp, you then claim your business identity (creating a Google account if you don't already have one) and are able to add lots of information about your business.
Having a listing on Google Places will automatically bump up your business in a Google search, and filling it out is pretty straightforward. You can also correct any misplacement of your store location on GoogleMaps, which happens fairly frequently in rural areas. Being easily found on GoogleMaps is important, but you can also use Google Places to do the opposite and hide your company from view (by substituting a P.O. Box for a street address), if you work from your home and do not wish to divulge your residence to the world.
3. Engage with other experts in your field on Quora. One stand-out social media tool is Quora.com, which operates on a simple premise: there should be a place to go on the web for clear, concise answers to specific questions. With a minimum of hype and noise, Quora does just that. It is an excellent way to increase your visibility and connect with others interested in similar topics. Its interface is also clean and relatively easy to master, unlike Facebook with its endless settings and options.
As with all social networking sites, you need to put some work into understanding its interface, finding people and topics to follow, and responding to questions from others. Once you get the hang of it though, Quora makes it easy to share what you know on Facebook (only to profiles however, not pages) and Twitter. In fact, a clever way to stream your Quora activity to your website would be to create a Twitter account, link it up to Quora, and then put a Twitter widget in a sidebar on your website. Visitors to your website will then see every time you ask or answer a question on Quora -- and you won't have to engage with Twitter in any other way, so long as you are consistent about using Quora.
4. Create big value with a very small camera. If there is one gadget that will do more to boost your online presence than anything other than your phone, it is a video camera. Whether you use your iPhone 4, a Flip camera, or something else, the technology is well within your grasp to create short, fun videos on topics of interest to your customers, and upload them to your website, blog, Facebook page, or YouTube channel in minutes.
Camera shy? Keep in mind that the optimal length for online video is from 2 to 5 minutes. That's just enough time to place the camera in front of you and say something relevant about where you are and what is taking place, then end it with a friendly sign-off. You can have short conversations with colleagues about industry-related issues; promote local festivals and events; advertise new products and services when they are available. Above all, you add personality to your business, which is a huge advantage in a market stuffed with words but starved for a human voice.
5. Join or create a group for local events on Meetup. If you regularly hold informational meetings about your business, consider expanding your reach by listing them on Meetup.com. And if you want to network with others in your area with similar interests, you are most likely to find them on Meetup. Unlike most tools mentioned so far, Meetup results in actual face-to-face meetings with like-minded people from your own area. It gives event planners the tools to set maximum attendance levels, send out reminders before the meeting, and easily keep in touch with group members.
More than any other social networking site, Meetup has also made it extremely easy to link information from its site to your business site, with a slew of customizable widgets and several handy RSS feeds. With them, you can promote your group, your area, your calendar of events, even specific topics right onto your blog or website.
For the past several years, conventional wisdom has been that having a blog was the most important tool for your business. But blogs are not for everyone, nor are Facebook Pages, and now they don't have to be. These new tools are less daunting and more flexible than anything that has come before, and their reach and popularity is only beginning. If you have been hesitant so far to try social media marketing for your business or website, you have officially run out of excuses.
Popular in the Community