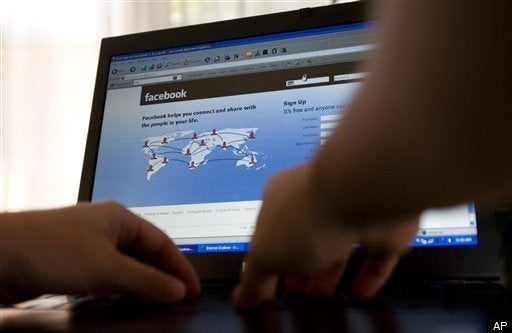 As publishers embrace social media, editors are finding that their own roles are quickly being redefined.
This was the topic of Tuesday's Social Media Week panel Networked News Gatherers: Defining the Social Media Editor Role. Taking place at the Time & Life Building in New York, the event brought together editors from a range of media outlets to discuss how major media companies are managing their social network presence and who does the managing.
Moderated by Melissa Parrish, the director of community strategy for Lifestyle Digital, Time Inc., the panel included Jen Preston, social media editor for the New York Times; Rachel Sklar, editor at large at Mediaite.com and former media editor at the Huffington Post; and Cyndi Stivers, managing editor for EW.com.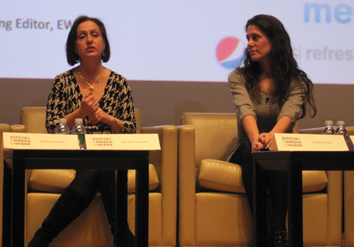 The panelists agreed that social media had changed and was continuing to change the duties of editors and reporters. Sklar said that for her, writing a post is now 50 percent of the work while posting it on Facebook, tweeting it and moderating the comments is now the other half of the time.
She felt this makes a case for employing dedicated social media editors, especially at larger organizations, where they can help stay on top of this while letting other editors focus on writing their stories. "That's why those positions are not only existing but existing with serious, qualified, awesome people in them," said Sklar. "They're not joke positions, they're real and they matter so much."
Preston had a slightly different take, describing a social media editor as someone who encourages other editors to learn how to use these tools to most effectively connect with readers and get their stories out. She described how at the Times the goal remains, "to be wherever the conversation is taking place."
"People have been talking about the content of the New York Times around the dinner table, the water cooler or the horse and buggy for a very long time," said Preston.
As EW.com has begun to fully utilize social media, it has continued to be more instinctual than carefully planned, according to Stivers. "I think we all are constantly checking our own gut reactions on this stuff." But she added that, "we're going to be pretty cautious until there's a best practices document floating around in the ether somewhere."
Preston discussed her own growth as a social media maven, describing being razzed early in her tenure by the Times' David Carr for having "a mom phone." She also recounted accidentally sending a private Twitter message meant for Nicholas Kristof out to all the New York Times' followers.
Sklar sympathized, describing her early surprise at the vitriol directed her way from Huffington Post commenters during the height of the Democratic primary in 2008. But she emphasized that generally those who learn how to harness the tools find online communities to be supportive and helpful.
"One of the nicest comment communities I've ever seen anywhere on the Internet is Brian Williams' Daily Nightly blog," said Sklar, describing how she had formed a connection with a handful of regular commenters. "It was an interesting way of being pulled into something that I wasn't part of but was just observing."
Discussion of lively comment sections led to the point that social media is more than just Twitter and Facebook. While these are the two most popular tools at the moment, the panel agreed that it is the job of a social media editor to be constantly on the lookout for new ways to engage readers.
"The most fun is scanning the horizon to see what's next," said Stivers "You just keep scampering along with it and who knows what's going to develop next?"
Sklar agreed. "If we're going to survive as an industry, we have to figure out new models. The old ways aren't working or they're working in very limited ways for a very limited number of power players."
Related
Popular in the Community