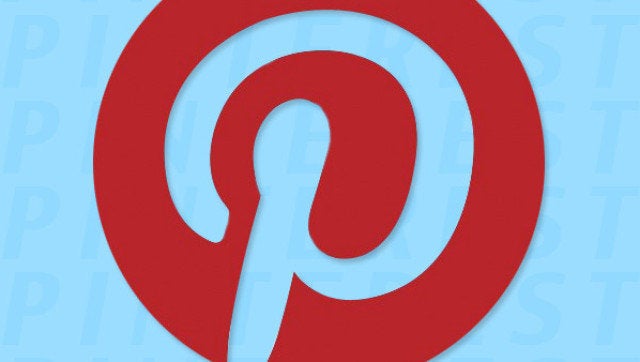 For the past four decades, social media has evolved into both a powerful institution and a universal language. It has provided us a front-row seat to the trailblazers behind cutting-edge innovation, as well as their visionary insight into the history of technology and its most pivotal moments.
Since the first e-mail was sent in 1971, much has evolved. The web is not simply a place to make a declaration, but in fact, a multi-layered medium that intersects with nearly every aspect of our lives. We build alliances, raise awareness and forge momentum for future innovation. And Social Media Week, a visionary force in the social space, has a great platform to explore these realities.
It's founder, visionary entrepreneur Toby Daniels, granted us an exclusive interview about upcoming projects and recent developments in social networking.
Photo Courtesy of Social Media Week
How did the idea of Social Media Week evolve -- both as an Internet publication, and a twice a year gathering of social media enthusiasts and professionals?
Social Media Week (SMW) started as a way to bring people together to explore the broader implications of social media and the impact it was having on society. At the time conferences were walled gardens. We were convinced that a more open and collaborative approach to curation would lead to a better and more meaningful dialogue. In our first year we worked with The New York Times, Wired, Razorfish and brands like PepsiCo who facilitated discussions that explored how social was changing brand marketing, politics, news, consumer tech and entertainment.
Since then, much like the world around us, things have changed dramatically. In our second year, we introduced the multi-city component of the event, which lead to explosive growth and local operations in more 25 cities and nineteen countries. As we've evolved, so has our mission and today we see a much larger opportunity ahead of us. In the next 10 years, 3 billion new people will connect to each other via mobile devices and the social web. This will double the number of connect people and will have a fundamental impact on commerce, society, cultures and economies a roudn the world. We are positioning Social Media Week as the number one platform that brings people together to explore what this means and how to capitalize and benefit from the changes we will see in the future.
Why do you believe Social Media has exploded in popularity over the last four years?
It's a cultural evolution. Society has changed. People no longer stay at one job for their careers; they move much more frequently. The need to stay connected and build new networks with each of these new changes was and is very prominent. Social media meets that need and fits with our new culture.
It also touches on the shift of power. We as a society are much more actively involved and participatory. We want our voices to be heard, and social media provides a platform for that. It levels the playing field more so that a consumer has the ability to speak up for what they want from a brand and organization- and others can amplify if it resonates with them. Social media is popular because it grew organically from the shift in our culture and society. It resonates with our needs and desires and how we want to operate, and it helps shape them as well.
Do you believe sites like Pinterest and Instagram represent what's coming next in the social space, or is it something we probably haven't seen yet?
I think there is a need for more visually based social tools. We've expanded into music, location, and relational tools; moving more into design and photography based tools is a key next step. I think beyond that we'll see a much deeper expansion into fitness based social tools. Nike Fuel has only begun to scratch the surface and I'm excited to see what emerges next in that realm
Speaking of Instagram, you recently had a contest, "InstagramYourCity." Talk a little bit about that?
We invited our community to help us celebrate our sixth global event by using Instagram and other mobile photography apps to showcase the uniqueness of each of our host cities. We were overwhelmed by the response. In the two months that we ran the contest, we received over 11,000 images representing each of our 14 host cities (and even from other cities as well!).
We then pulled the best from each city and sent over to our global judging panel, including Dan Rubin, Mauricio Valez, and Kejia Zhu of Stickygram. We'll be sending the winner for the overall best image on a trip to the SMW city of their choice to join us this September, and will be giving each city winner a prize pack from partners like Stickygram and Keepsy.
We think that the success of this contest and the success of Instagram and Pinterest speaks to a much broader shift that we're seeing. Imagery has the power to connect in ways that the written word does not. When we like something, or pin it, re-blog it, whatever, we're expressing ourselves in uniquely important ways. If we had asked our global community to write a short story to express the uniqueness of their city instead, we would likely have received zero responses, however through Instagram, people are able to communicate without words and overcome language and cultural barriers.
And you also just announced two exciting educational initiatives: The School of Emerging Media & Technology and a campaign with Nokia, IndieGogo and CampInteractive to send some youth to Summer Tech Camp. Can you tell us more about them?
We are very excited to launch more into education. In September and in partnership with Skillshare, we will launch The School of Emerging Media & Technology (SEMT) to tackle a growing skills shortage that organizations face today.
The School will be the first accredited school on the Skillshare platform and will provide a way for leaders in social media to provide education and training to professionals whose daily jobs and activities require a basic-to-advanced understanding of the emerging tools, technologies and best practices that are driving change in their industry.
We will initially launch the School in the U.S., with plans to expand internationally in 2013. In the coming months we'll be working with Skillshare and a number of leading practitioners and advisors to design the initial program of classes and courses, catering to a diverse range of needs and skill level. We already have as number of incredible teachers confirmed and are asking people to get involved by submitting nominations for teachers or applying themselves. This can be done at SEMT.
In addition, we recognize the importance of an understanding of technology in today's world and workforce. Youth who have tech skills and understand these emerging platforms are at a distinct advantage. Partnering with Nokia and IndieGogo, we want to help send 25 youth from NYC to a Summer Tech Camp with CampInteractive. Every single donation will be matched by Nokia.
At the conclusion of this intensive program, Summer Tech Camp students are given the opportunity to intern at top NYC technology companies -- giving them the real-world experience that will ensure success. One of the top students will also be given a chance to present their work from the summer at Nokia's Social Innovation Lab during September's Social Media Week. You can get involved and make an impact.
How do you go about choosing the host cities for your February and September activities?
The basis for Social Media Week is very unique. Each conference takes place simultaneously in multiple cities around the world, with thousands of individuals and organizations working together to host panels, workshops, talks and industry networking events. Local conferences are hosted by our City Organizers, who work collaboratively with leading practitioners, industry professionals, content partners, brand partners, event hosts and local advisory boards to produce more than two thousand events across 26 cities.
We have a strong vetting process when we look expanding into new markets. We look for regions globally recognized for media and communication, with a strong, growing and vibrant start-up community that is known for having a history of hosting large-scale globally renowned events. Additionally, we look to partner with organizations are highly networked across multiple industries, have experience in event or conference production, are highly collaborative and experienced in community management.
We do target our cities that we feel would really add great value to the global experience. Next year we are specifically looking to add cities in India, Indonesia, Australia and Africa.
What can we expect to see from Social Media Week in the coming years?
In September we will host SMW in 14 cities simultaneously and in the future this number will likely increase. As we continue to expand we feel a deep sense of obligation to make Social Media Week more collaborative, so this year we're launching a fund to support cross-city collaborations and will back any project that facilitates a way for our local markets to connect and engage in interesting and creative ways. Next year we're excited to roll out the School internationally and continue to deepen our curiosity around the societal, cultural and economic impact of social media.
Authors' Note: 2morowknight is a contributing writer for Social Media Week.
For more information about Social Media Week and its upcoming activities, check out its website.
Calling all HuffPost superfans!
Sign up for membership to become a founding member and help shape HuffPost's next chapter