Thanks to the Internet, baby boomers, and a couple of celebrity TV shows, genealogy is now the fastest-growing hobby in North America with 87 percent of Americans interested in researching their family history, according to a Harris Interactive survey.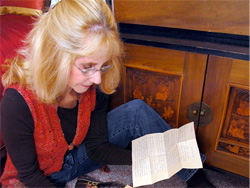 "I tell people I have a common malady. It's called the roots disease," says 62-year-old Joanie Schirm. "I think we all have it. It's sort of dormant but around your 60th birthday you start looking at your diminishing future and you start thinking about the past in a different way."
Aided by vast digitized databases and powerful software programs, genealogy has rapidly transformed from a mind-numbing process of slow and painstaking research into an exciting game of personal puzzle solving. "If you have any sense of curiosity in life you will be amazed, says Schirm. "It's like going down the rabbit hole and you find amazing things."
Schirm has been deep into the rabbit hole. The retired CEO of an engineering firm, she knew there was more to her family history than what her parents told her. When they both died within two days of one another, Joanie found nearly 400 letters in their old desk. The letters, written by 78 different people, were sent to her father before during and after World War ll. They document her father's dramatic escape from Nazi occupied Czechoslovakia, his flight to China where he met and married her mother, and her grandparents murder at the hands of the Nazi's. The final letter was written by her grandfather just days before being taken to an extermination camp. It begins "My Dear Boy" and delivers a father's final farewell to his son. It contains his secret last wish that set the tone for her father's life of love and compassion.
Schirm used every resource available to piece together her family history -- commercial genealogy sites, public and private databases and museums, as well as telephones and airplanes when the digging had to be done in person. She has journeyed around the world to interview letter writers and visit the landmarks detailed in the letters including the extermination camp where her grandparents were murdered.
And she didn't stop there. Schirm has turned this fascinating story into her first book, appropriately titled "My Dear Boy - The Discovery of a Lifetime." She has a literary agent and is currently shopping for a publisher. Given the quality of her writing, the intrigue of her story and the exploding interest in discovering our personal histories, she'll find one.
Video on Joanie Shirm's Discovery of a Lifetime
At its core, genealogy is storytelling -- real life stories about ourselves and our families. Stories of how our ancestors struggled to find their way to America or were brought to America as slaves. Stories about the serendipitous circumstances that brought our grandparents and parents together. Stories so compelling they can become books or even network television shows like "Who Do You Think You Are?" on NBC and "Faces of America" on PBS. Both shows follow celebrities as they trace their roots to discover their past. Season two of "Who do You Think You Are?" begins February 4th featuring Gwyneth Paltrow, Tim McGraw, Rosie O'Donnell, Kim Cattrall, Lionel Richie, Vanessa Williams and Ashley Judd.
So what is your story? Finding out can begin with nothing more than a few simple search inquiries in a free public database. There are hundreds of free websites dedicated to helping discover your past. A good place to start is FamilySearch.org. Run by the Mormon Church, this database is said to include the "world's largest online family history resource" with more than 6 billion records.
The undisputed leader of the paid research sites is Ancestry.com, the sponsor of Who do You Think You Are. Launched 13 years ago, the website now boasts 1.4 million subscribers paying to access over 6 billion digitized records.
Genealogy sites allow us to meet our ancestors and speak to the dead in ways never possible. But Joanie Schirm offers one important reminder -- speak to the living before it's too late. "We baby boomers are getting to the place in our lives where this craze for genealogy is going to get bigger and bigger," says Schirm. "My message is do it while you can. There are so many questions I wish I could ask my parents. They can bring history to you. History you need to capture for future generations before it's too late"
Dear HuffPost readers: There's a revolution underway and it's good news for everybody of every age! It's never too late to achieve your dreams. It's never too late to give back to your community and leave a meaningful legacy. It's not about age. It's about attitude. Confront ageism and fight the stereotypes of age. Watch "Growing Bolder" on PBS stations coast to coast and connect with me on Facebook, LinkedIn and Twitter. Join the revolution!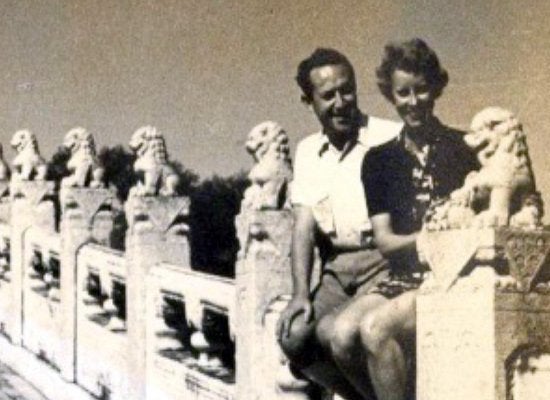 The Discovery of a Lifetime