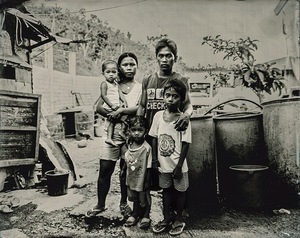 Around the globe individuals are answering the call of addressing social issues that impact the disadvantaged and underrepresented. Through $1000 seed grants, The Pollination Project provides individuals and projects the legs to make an impact in direct and tangible ways. This week, seeds have been planted to aid seniors, poverty-stricken communities, expectant mothers in rural villages, single mothers, the LGBT community in Africa, as well as women and young girls globally. We are proud to support grantees who continuously answer the call to action through true acts of kindness.
Congratulations to our most recent grantees:
Jill Levasseur, Academy Acres Greenhouse, Colchester, Connecticut. A farms to food program where the food from their garden is harvested and served in the cafeteria on a monthly basis.
Blandine Umuziranenge, Cosmos Healthcare App, Kigali, Rwanda. An Android application that will help pregnant women to register according to their term of pregnancy, receive advice and alert messages, and provide a GPS to help users search for nearby doctors or specialists.
Mwaliasha Moshi, Fruit Trees Planting for Poverty Alleviation, Kazimia, Congo Kinshasa. A project that aims to contribute to the eradication of poverty among youth, improve nutrition, and foster a lasting high quality of life for the community while safeguarding long-term environmental sustainability through fruit-tree planting.
Dumiso Gatsha, ARISE, Gaborone, Botswana. Through the use of poetry, photography and theatre, the project will educate young people with the goal of alleviating the stigma and discrimination associated with the LGBT community.
Abongta Moncha, Empowering Women And Promoting Education (EWAPE) Project, Bafut Subdivision, Northwest Region, Cameroon. Seeks to establish a sustainable savings and lending program that provides access to cheap loans and empowers rural women to finance their children's education while earning regular income.
Alobwede Theophile Ngime, Vulnerable Young Girls Sew Project, Ekata Muyuka, Cameroon. Helps eight vulnerable and disadvantaged young girls in Bafia-Muyuka gain employable skills and become self reliant.
Lawrence Sumulong, The Last of Us, Marshall Islands. Documents, through a series of uranotypes, the Bikinian diaspora and its people.
Roberta Kossoff, Walter Reed Portable Gardens, Maspeth, New York. A project where students deliver portable gardens to seniors in their community.
Do you have a project to change the world for the better? We accept grant applications for Pollination Project seed grants, every day of the year. We love learning about new changemakers and all they are doing to spread compassion, peace, environmental sustainability, generosity and justice all over the globe.
Support HuffPost
The Stakes Have Never Been Higher
Related
Popular in the Community