Falling out of the middle class and landing in the safety net is not as fun as some politicians say it is, according to Tanya Wells of Williamsburg, Va. She and her husband had good jobs until 2008, but not anymore.
"I played all my cards right before the recession," Wells said during an unusual interview on MSNBC Sunday. "We had jobs. We were making good money. We were your average middle class family, living comfortably. All of a sudden the rug got pulled out from under us and we are -- along with the rest of the people from the middle class -- we are now poor."
Wells, who is 32 and lives with her husband and two kids, relies on Medicaid, food stamps and student loans to help take care of her family. She said she and her husband are pursuing degrees in biology and neuroscience in order to boost their employability. She used to work as an oil company's logistics coordinator, her husband as a sheet metal mechanic, and together they earned $100,000. Now they're bringing in $18,000 -- below the federal poverty line of $23,050 for a family of four.
MSNBC host Chris Hayes invited Wells on his weekend morning show -- normally the domain of politicians and experienced talking heads -- to discuss what it's like relying on programs Republican leaders have vowed to curtail.
"It is extremely scary experiencing what is going on right now," Wells said. "I have until November to try to reorganize my life plans because I don't know which way this is going to go. And we're talking about my family. We're talking about my dependency on the system to keep us afloat."
Wells made similar comments in a July HuffPost story about congressional Republican efforts to curtail the growth of the Supplemental Nutrition Assistance Program, informally known as food stamps (the legislation is currently stalled). "We do hope to be off of the system soon, because it causes a lot of extra stress to see your only food source constantly on the line because of political battles," Wells said in July.
Hayes played a clip of Republican vice presidential candidate Rep. Paul Ryan (R-Wis.) saying the American safety net has become a "hammock that lulls able-bodied people into lives of complacency and dependency."
Wells called Ryan's statement "absolutely ridiculous," and suggested that if the safety net were a hammock, she wouldn't be in a hurry to get out of it. "Those programs are an extreme help to a lot of people," she said. "We never wanted to depend on the system, we don't like depending on the system. It is a horrible, horrible life to be living. All we want to do is get off the system."
CORRECTION: 9:41 p.m. -- This article has been updated to say Tanya Wells and her husband lost their jobs in 2008. A previous version said the layoffs happened in 2007.
Before You Go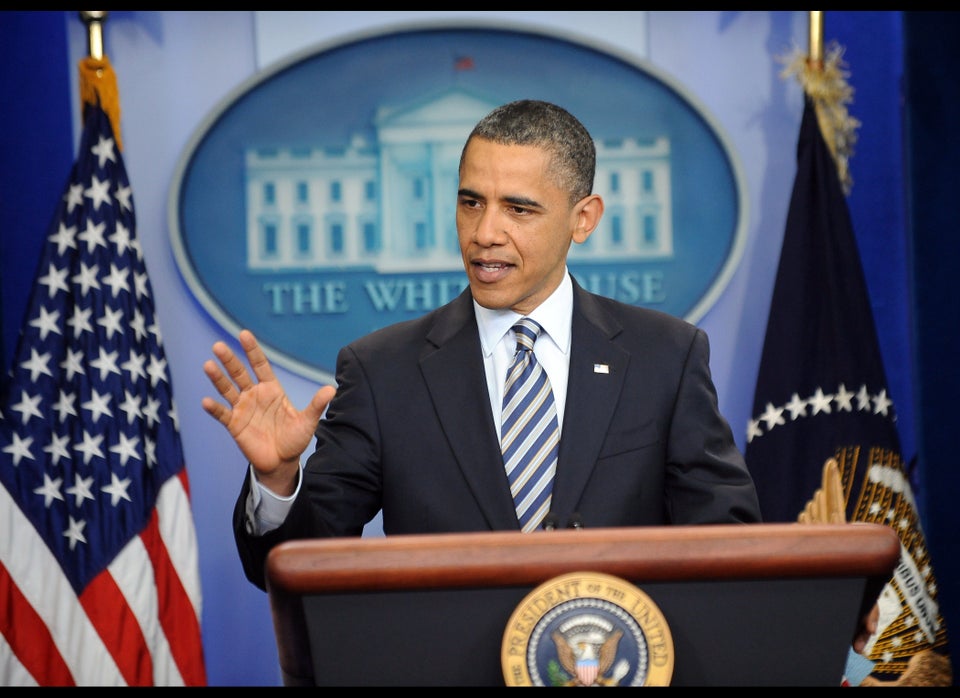 Barack Obama's Greatest Hits
Popular in the Community