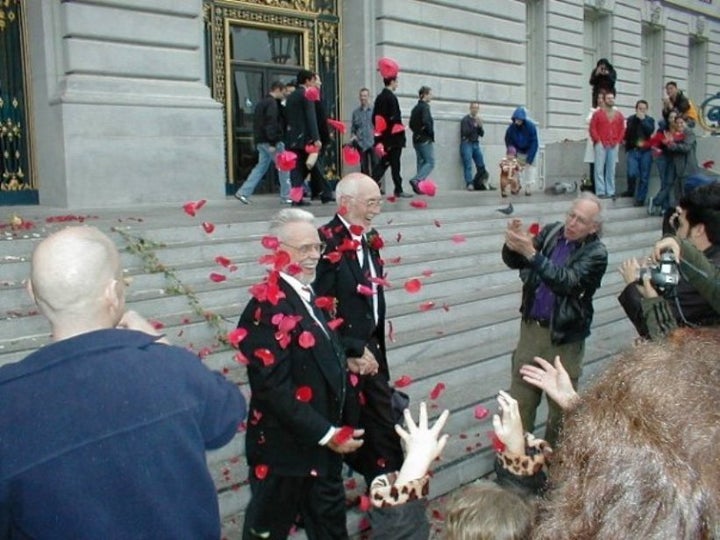 For Marvin Burrows, the grief of losing his partner in 2005 was quickly followed by a different emotion: devastation as his financial life crumbled around him. He lost his home, his pets and even his furniture when he was forced to downsize. All for the simple reason that he is gay.
Burrows and his partner Bill Swenor were married in 2004 in San Francisco. They were together for more than 50 years. But unlike most other married couples in the United States, Burrows has not been eligible to collect any of his spouse's Social Security benefits because of a federal law that does not recognize gay marriage.
For the 77-year-old retired shoe salesman, that amounts to around $1,100 per month that he cannot collect, he said, and is income that would have been crucial to keeping his home eight years ago.
For gays and lesbians who have lost their spouse, the inability to collect Social Security survivor benefits highlights just one of the many ways in which gay married couples are treated differently than their heterosexual counterparts under federal law, same-sex marriage advocates say. In opposite-sex couples who have been married for a certain length of time, survivors are entitled to collect an amount equal to the deceased's benefits.
On average, the surviving spouse in a same-sex union is denied an average of $1,184 in monthly survivor benefits, according to a new report released last week from Human Rights Campaign and the National Committee to Preserve Social Security & Medicare.
With his own Social Security and some income from his deceased husband's company pension, Burrows now lives on a monthly income of less than $1,900 per month. To reduce costs, he lives with a roommate in Hayward, Calif., a suburb of San Francisco.
Yet living on fixed income in the age of booming medical costs is not easy. Hospital bills, Burrows said, are the hardest to pay. When he goes for heart surgery next week, he is still unsure where the money will come from to pay for his operation. "I will have to ask [the hospital] for financial assistance," he said in a recent conversation with The Huffington Post.
Without Social Security benefits, it is estimated that half of all Americans over the age of 65 would be living below the poverty line, according to the new report. "The denial of Social Security benefits to same-sex partners and their children places this already vulnerable population at even higher risk for poverty," the report states.
Gay marriage advocates are urging Congress to amend the Social Security Act so that same-sex couples are able to collect the same spousal benefits that their straight counterparts can collect. The push comes as the Supreme Court will consider gay marriage in two cases this month, including a challenge to the Defense of Marriage Act, the federal law that is behind many of these financial roadblocks for married gay and lesbian couples. The court is expected to rule in the cases by June.
But even as same-sex marriage advocates tend to focus the financial challenges of the law, a new ruling recognizing same-sex marriage at the federal level could have a financial downside for top-earning same-sex married couples: Higher taxes.
In same-sex couples where both individuals are making salaries of $400,000 a year or more, a Supreme Court decision changing the legality of gay marriage could mean thousands of dollars in higher taxes, Bloomberg reported.
Before You Go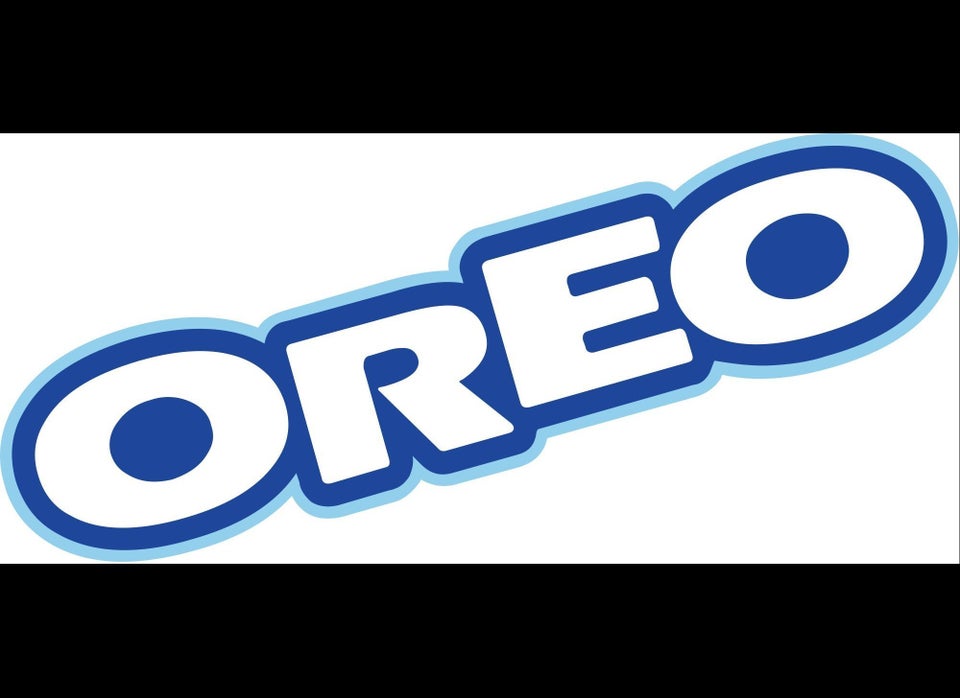 25 LGBT-Friendly Products & Companies Targeted By Boycotters
Popular in the Community