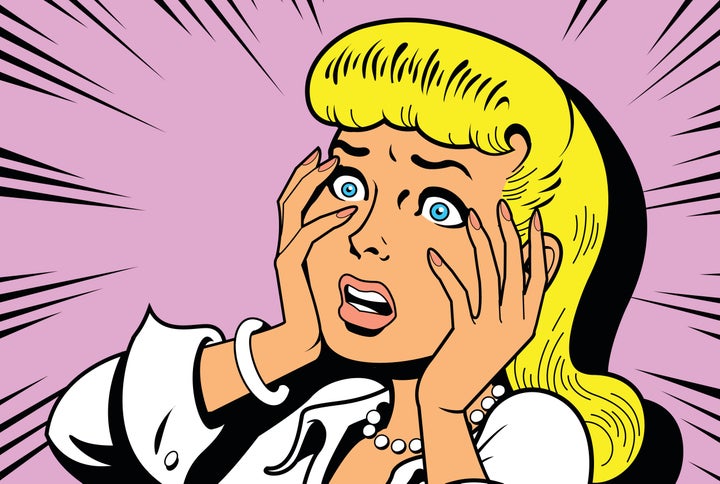 Ann Brenoff's "On The Fly" is a weekly column about navigating growing older ― and a few other things.
No, I am not engaging in any sort of attempt to defraud the Social Security fund. Quite the contrary, I reported his death to the Social Security Administration immediately after it occurred and have been reporting it repeatedly ever since.
None of my two dozen or so calls ― or the day I took off work to visit my local Social Security office and paid $13 to park ― has changed the fact that, as of this writing, the SSA continues to deposit a monthly payment into the checking account I shared with my dead husband. In fact, they also continue to pay his Medicare premium out of his benefit payment.
Yes, your money has been providing Medicare coverage for a dead man for the past 12 months as well.
I can unequivocally say that Rod Serling, creator of "The Twilight Zone," had nothing on the SSA in terms of being the source of my worst nightmares. But when you multiply my story and compound it by the 10,000 baby boomers a day who turn 65, it becomes clear we are poised on the precipice of a national bad dream. Why? Because 40 percent of single retirees count on Social Security for at least 90 percent of their income. And when something gets screwed up, it's hard to find someone on the other end to straighten it out.
Is there a #MeToo button for getting bad information from Social Security? I'm pretty convinced Moeller's words typify many a person's dealings with the agency ― and certainly mine.
However, he holds a more sympathetic view of the agency than I do right now. The SSA is struggling because consistent underfunding by Congress has led to understaffing, poor training, low morale and difficulties retaining experienced workers, Moeller told HuffPost.
Throw on that bonfire the volume and complexity of Social Security's 2,728 rules governing benefits, plus the literally tens of thousands of variations and exceptions to those rules, and you have an out-of-control mess. The Social Security Program Operating Manual System, the bible for agency workers, is virtually undecipherable to the untrained eye. And the manual's public-facing equivalent is a maze that frequently leads only to more confusion.
SSA staff members are forbidden to give general advice, so you have to present a specific situation to them before they can help you. But if you don't know a particular benefit exists, how can you ask about it?
Simplicity is not Social Security's middle name.
In the 81 years since the first Social Security payments went out, Moeller said, the program has "layered on additional rules." Funding has been "substantially curbed," and even though the boomers are creating a huge surge in demand for services, staffing levels have been cut, with some of the most experienced workers enticed to take early retirement.
The SSA has shrunk its workforce by about 10 percent since 2011, when it had nearly 69,000 employees. It has shuttered more than 60 field offices and 500 mobile offices since 2010, according to news accounts.
The agency has tried to digitize its services and handle more customers by phone ― albeit with not-great results. When it comes to understanding Social Security and Medicare, many people need to sit down with a human being. Our situations are just too nuanced and vary too much, making a one-size-fits-all approach unworkable. An ongoing SSA survey finds that just 25 percent of people who call the agency's toll-free number think they've received excellent service.
Can you imagine that statistic flying in the private sector?
In my case, I reached out to my congressman, who was miraculously able to move a few mountains. We are still ironing out the errors that have compounded over the months and working on mitigating the longer-term impacts: For instance, why should I have to wait months for a corrected 1099 form on benefits that were paid in error and that the agency now wants back? It's a corrected form now or pay taxes on that income and try to recoup the money later from the Internal Revenue Service ― an idea that sent me to the floor in peals of laughter.
But as more people are ensnared in the Social Security vortex, calling your congressional representative is going to become less useful. Congress needs to understand the volume of mistakes and the frustration we experience at the agency's hands. And they need to know that this is only going to get worse.
Related