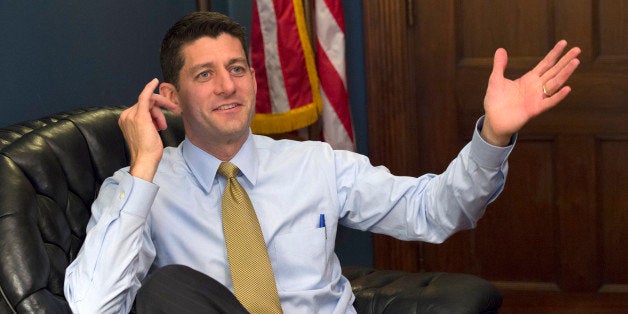 WASHINGTON -- Rep. Paul Ryan (R-Wis.) took center stage of a new Social Security drama on Thursday, with the House Ways and Means Committee he chairs mulling changes for Social Security's beleaguered disability insurance program.
Nearly 11 million Americans who receive Social Security Disability Insurance benefits could see those benefits cut 20 percent next year when the program's trust fund runs dry. Ryan said his first priority is to prevent the cut.
"No 20 percent cut. Full stop. Not gonna happen," he said.
Yet Republicans have already ruled out the simplest solution, having earlier this year taken a step to prevent Congress from shifting funds to disability from the much bigger Social Security retirement program. Instead, to satisfy the new congressional rule Republicans enacted, lawmakers can still shift funds, but only if they also change the disability program in a way that will improve its long-term financing. While Republicans on Ryan's committee outlined some principles for reform, they haven't embraced any one idea.
Ryan said Thursday he wanted to "harmonize" the two objectives of improving the program's finances and getting more people back to work. Currently, when disability enrollees earn more than $1,090 working in a given month, they can trigger a process that ultimately terminates their benefits if they keep earning above that threshold. The average benefit is less than $1,200.
"Here's the crux of it: If you make just one dollar more than you're allowed, you get kicked off the program," Ryan said. "In other words, it's a lot safer to stay on the sidelines. No surprise then that only one-half of one percent earn enough to get off the program."
Rep. Sander Levin (D-Mich.), the committee's top Democrat, pointed to Social Security Administration data that indicates just 15 percent of new disability enrollees earn money from work within five years of signing up.
"Many attempt work, but are not able to sustain a job because of their impairment," Levin said. "Of those who do, most are only able to work part time or for very low pay, earning less than $750 a month."
The idea that government safety net programs create a "poverty trap" by cutting people off when they earn money has long been an obsession of Ryan's, but it's not clear how many disability recipients are truly trapped. One study cited by the Congressional Research Service in January found that between 0.2 and 0.4 percent of disability beneficiaries deliberately "parked" their earnings beneath the monthly threshold in order to avoid losing benefits.
"There are very few beneficiaries earning near this $1,090 cutoff," Paul Van de Water, a senior fellow with the Center on Budget and Policy Priorities, a liberal think tank, testified Thursday.
Ryan said he didn't want to get bogged down in statistics, focusing instead on the psychological toll of not being allowed to earn more than a little money. "The existence of the cliff, what does it do to the psychology of a person?"
He and the other Republicans on the committee seemed to favor making the cliff less steep, perhaps by phasing out benefits gradually as earnings rise. One template could be the Supplemental Security Income program, which subtracts $1 in benefits for every $2 in earnings above a certain level. The problem with gradual benefit offset is that such an approach may encourage work, but it's unlikely to save the government much money.
American workers are eligible for disability insurance if they've paid into the system through many years of payroll taxes and suffer a significant physical or mental impairment that makes them unable to work much for at least a year. If someone's able to engage in what the Social Security Administration deems "substantial gainful activity," they don't qualify. It's not easy to get benefits: from 2001 through 2010, only 45 percent of disability applications resulted in awards, with a chunk of those awards materializing only after an appeals process that can take years.
Enrollment in the program has more than doubled from 4.7 million in 1980 for a mix of reasons, including more liberal program rules, an aging workforce and a worsening economy. Republicans have been particularly focused on the rules, which they say have resulted in waste, fraud and abuse. Presidential candidate Sen. Rand Paul (R-Ky.) said in January that half the people on the program suffer mere anxiety and back pain, a claim that is not remotely true.
Late next year, when the disability program's trust fund is depleted, incoming payroll taxes will be enough to cover roughly 80 percent of scheduled benefits, according to the Social Security Administration. Faced with such funding shortfalls in the past, Congress has bought time by temporarily redirecting the payroll money between disability and retirement insurance.
The Congressional Research Service in its January report evaluated several recent proposals to curb the number of people signing up for disability benefits, including a gradual benefits phaseout. None of the proposals would actually save enough money avert the funding shortfall expected next year, the report noted.

"To avoid a 20 percent cut in benefits in 2016, lawmakers would likely need to enact some kind of short-term financing, such as a reallocation of the Social Security payroll tax rate or interfund borrowing," it said.
HuffPost readers: Do you receive SSDI benefits? Tell us about it -- email arthur@huffingtonpost.com. Please include your phone number if you're willing to be interviewed for a story.
Support HuffPost
The Stakes Have Never Been Higher
Before You Go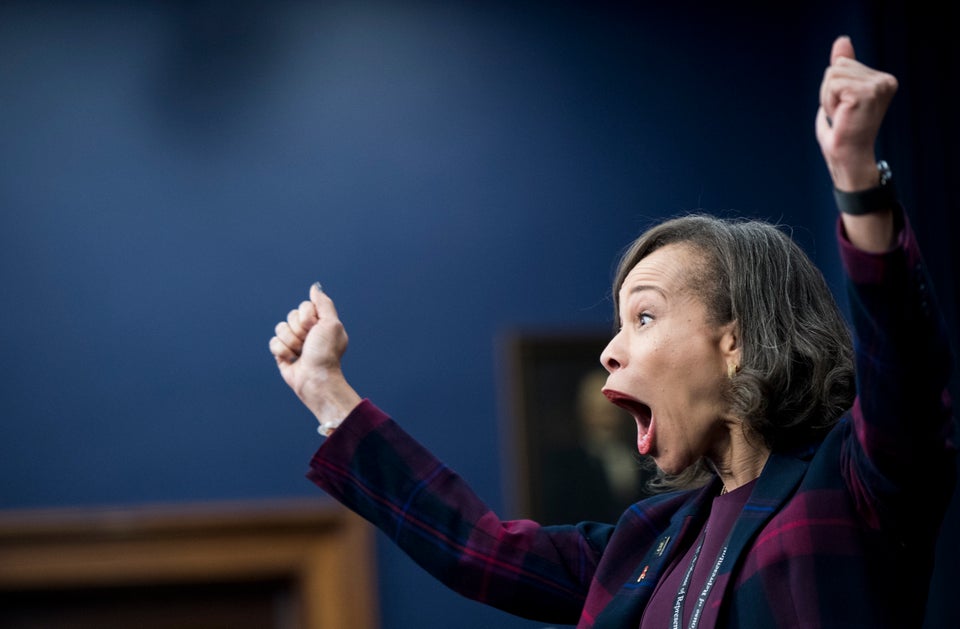 Scenes From 114th Congress And Capitol Hill
Popular in the Community