WASHINGTON -- A group of Democrats in the U.S. Senate came out against a rule Monday that blocks Congress from shifting Social Security funds to prevent a cut to disability insurance next year.
Last week the House approved a rule saying the lower chamber can't consider legislation that would reallocate funds from Social Security's retirement insurance program to shore up its smaller disability insurance program. The Social Security Administration's actuaries say the latter program will run out of money next year and that incoming payroll taxes will only be able to cover 80 percent of scheduled benefits.
The Senate Democrats blasted the House rule change as hostage-taking and urged Senate Majority Leader Mitch McConnell (R-Ky.) not to follow suit.
"Holding hostage the Social Security benefits of any American, particularly those of the 9 million Americans with disabilities who are at risk in the coming years, is an untenable proposition," the letter said. "It only increases the chances of yet another unnecessary manufactured crisis, akin to shutting down the government or threatening the full faith and credit of the United States."
The Senate can't stop the House from making its own rules, which took effect last week as soon as the rules package was approved, largely along partisan lines.
Rep. Sam Johnson, the Texas Republican who pushed the rule change, said he did it to force Congress to reform Social Security Disability Insurance, which Republicans have criticized as rife with waste, fraud and abuse. Johnson said the rule prevents a "raid" on retirement insurance.
"It is cynical to try and pit retirees and beneficiaries with disabilities against each other, as the House Republican rule change attempts to do," the Senate Democrats said in their letter. It was signed by Sens. Ron Wyden (Ore.), Claire McCaskill (Mo.), Dick Durbin (Ill.), Chuck Schumer (N.Y.), Patty Murray (Wash.), Debbie Stabenow (Mich.) and Sherrod Brown (Ohio) and by Vermont independent Bernie Sanders.
Before You Go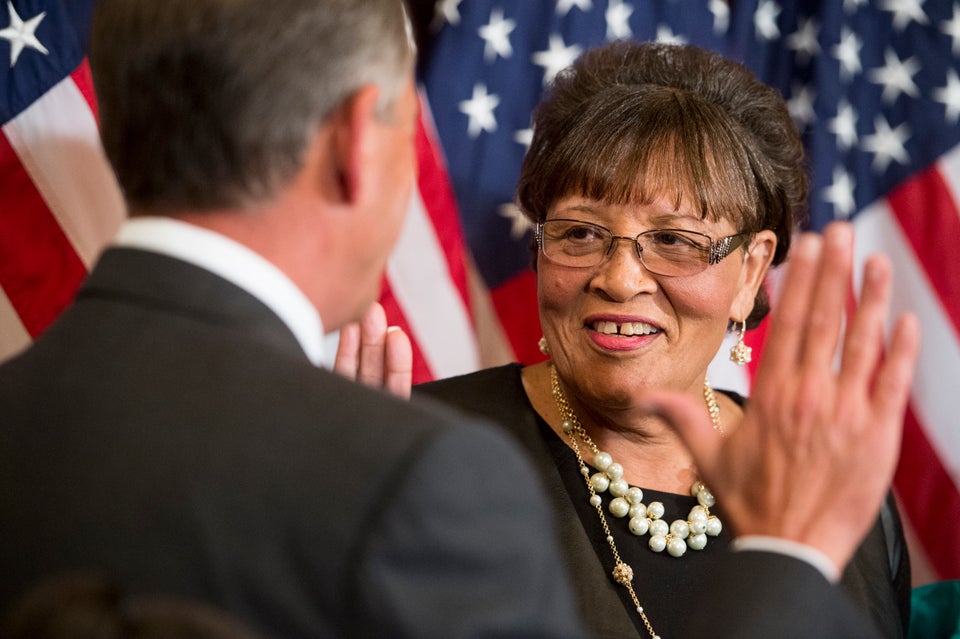 New Congress Members
Popular in the Community