It's not just cat videos anymore. Social sharing has created a whole new economy, and the possibilities are wide open.
The sharing economy is huge, and growing bigger every day. In a world where sending your kids to school feels risky, the speed with which we've embraced services based on trust is puzzling, but it works, and works well. Here are a few sharing services you might not have heard about.
Pet Sitting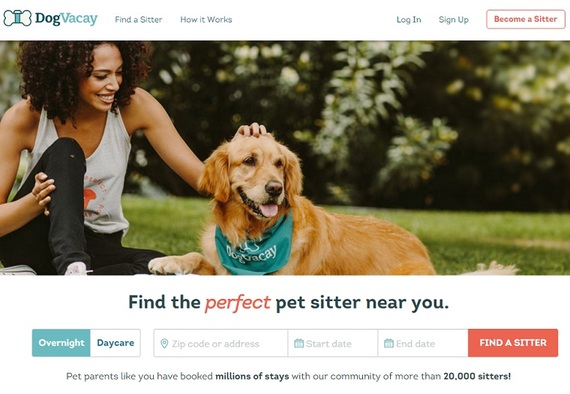 Going out of town (or even to work) when you have pets is always a problem. Who really wants to park their furbabies in a kennel, where they'll be kept in a cage most of the day?
Dogvacay.com gives animal lovers the chance to make a few extra bucks by taking care of pets and owners a little more peace of mind when they have to leave. Sitters are vetted, insured, and reviewed by users. TechCrunch calls it "AirBnB for Dogs." Transactions are completed through DogVacay, which keeps 15 percent of the fee charged by the sitter.
Car Pooling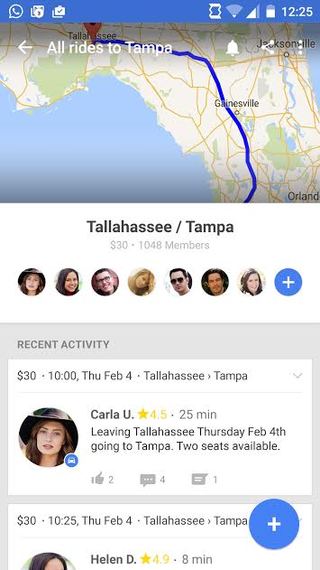 Brand new startup BeepMe is a ride-sharing app just rolling out, and it looks like a winner. It's car-pooling on steroids. Passengers can find rides to work or school every day, or take a road trip across the country.
People with cars search for riders, people who need a ride find a ride. The cost: $0. Riders just chip in for gas and expenses. It's free to register, free to use, and free to download the app. Cost is agreed upon by both parties and transactions are conducted in person.
Couch Surfing
For wanderers on a budget, AirBnB opened a whole world of travel. The concept is as simple as it is stunning. Have a spare room? Rent it out for a few bucks a night. Going on vacation? Rent out your apartment for the week and recoup some of your costs. Want to go somewhere? Find low-priced accommodations almost anywhere in the world.
If even AirBnB is out of your price range, consider CouchSurfing. Stay for free -that's right, free. People all over the world will invite you into their homes. The only fee is an optional $25 for identification verification. Hosts are
forbidden to ask for payment, and visitors are discouraged from offering. The model is based on altruism, generosity, and the sheer adventure of meeting new friends.
Meal Sharing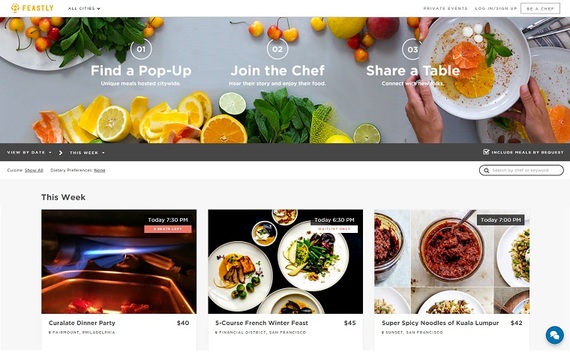 So now you've left your puppy with a sitter, carpooled to a new city, and you're sleeping on a stranger's couch. What's for dinner? High-priced restaurant? Nope, you guessed it. There's an app for that.
Outdoor Fun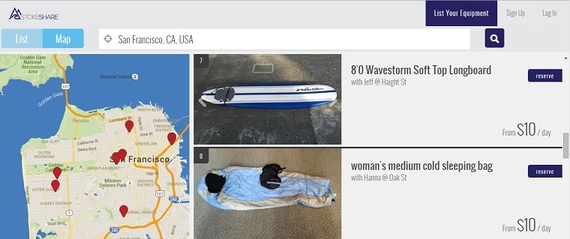 Traveling around is great, but what do you do when you get there? Did you strap your surfboard to the hood of your shared ride? Of course not.
That's where StokeShare comes in. When you want to go surfing, or kayaking, or snow skiing, it's not always convenient (or affordable) to rent what you need. Social sharing to the rescue! Lots of people buy expensive equipment they don't use much, so why not recoup some of the cost by renting it out for a small fee?
It's just catching on, but in some areas, you can find surfboards, wetsuits, tents, climbing equipment, and one clever guy in San Francisco is even renting himself to hang out with...for free. Can't beat that.
With the speed social sharing is rising in popularity among millennials, choosing the ease and convenience of peer-to-peer transactions may eventually disrupt the big corporation stranglehold on the economy. Corporate America may find itself in a precarious adapt-or-die position as the free market reasserts its power. The growth of the sharing economy and its sobering effect on Wall Street should be interesting to watch. I'll make the popcorn.
Calling all HuffPost superfans!
Sign up for membership to become a founding member and help shape HuffPost's next chapter