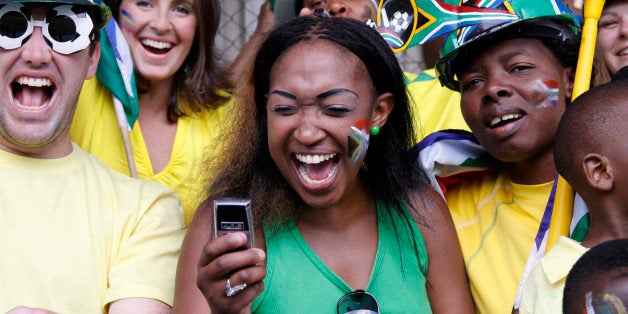 When it comes to sporting events, the fan experience is everything. The better the experience, the more likely fans will come back over and over again.
These days, fans are streaming into stadiums armed with smart phones and tablets and an avalanche of downloaded apps. They want full immersion in the game, the players, the league.... and they want to share it all with their friends in real-time.
#SocialSports is here to stay. And the "smartfan" is getting impatient.
Because while the fan is well-armed with smart devices and apps, the stadiums are playing catch up in technology. While the Jumbotron says "Tweet this" and "Facebook that", the WiFi in many venues can barely keep up.
And down South, where football is practically a religion, student attendance at games is on the decline. According to The Wall Street Journal, one reason stands out: As a Georgia senior said about the struggles with WiFi inside the stadium, it's a deadzone and, "You can't text, Instagram or tweet". That could turn off an entire generation from going to the games when the technology is available to them everywhere else -- at home, in restaurants, the mall, and in stores -- but not in stadiums and sport venues. These fans could quit live sports altogether.
They'll crank up their huge TV with awesome sound and engage with their community of fans on their tablets and phones right from the comfort of their own home.
Every sport is quickly becoming keenly aware that they cannot afford to lose an entire generation of fans and the revenue that comes with them because of this technology deadzone. Let's hope they get busy soon.
Beverly Macy is Host of Social Media Radio and author of The Power of Real-Time Social Media Marketing. Email her at beverlymacy@gmail.com