Late last year, 21 year-old Ludwick Marishane of Cape Town, South Africa was named the 2011 Global Student Entrepreneur of the Year at the 2011 GSEA (Global Student Entrepreneur Awards), beating out 1,600 other student nominees from 42 countries. Ludwick won the title for his product Drybath, the only non-water based bath substitute lotion for the whole body.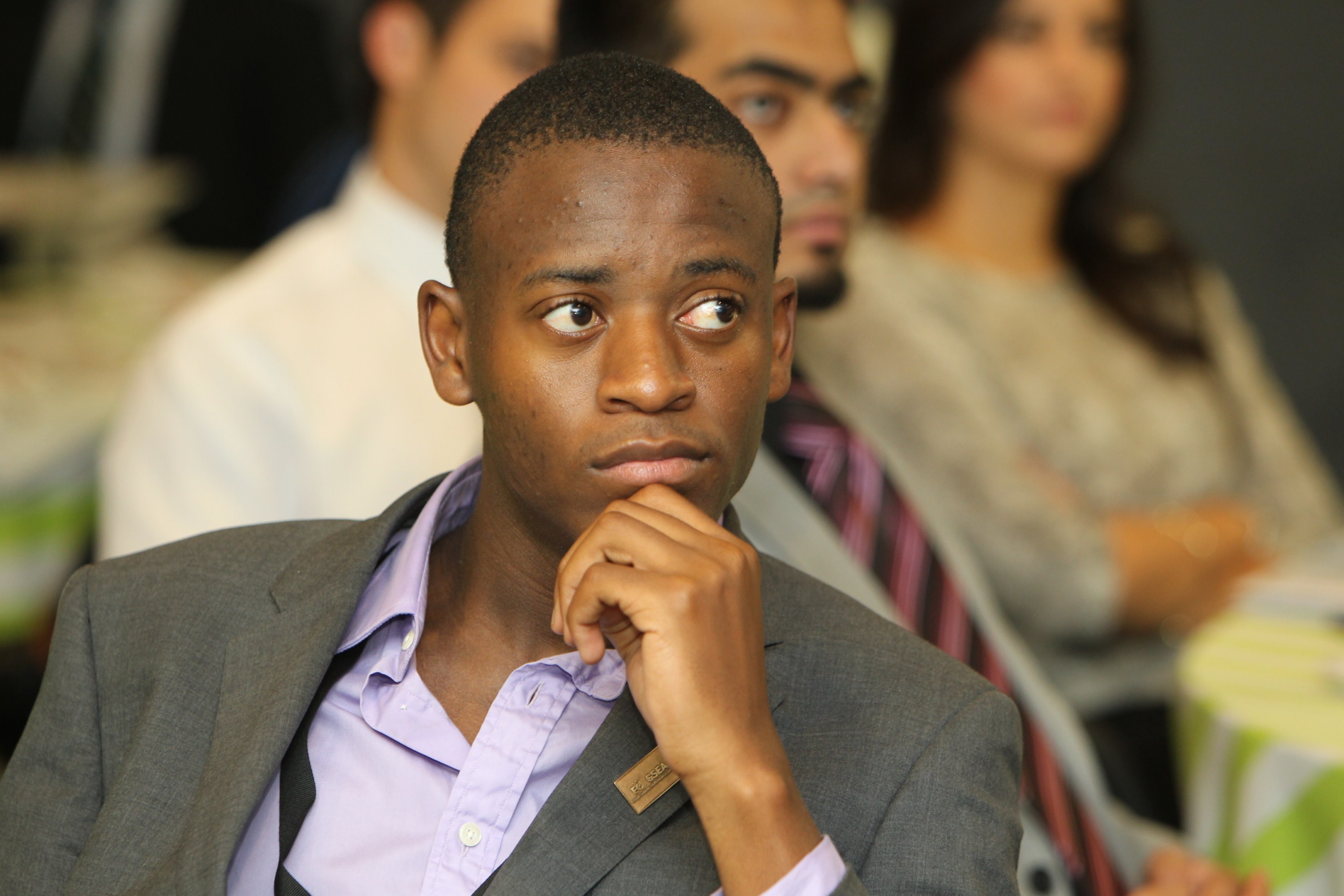 I had the opportunity to ask this student entrepreneur some questions about his winning product and company, which gives some great insights into his mindset, persistence and innovative spirit.
CR: What is DryBath and what problem does it solve?

LM: DryBath is the world's first and only bath-substituting skin gel...you apply it to your skin, then you don't need to bathe.
I invented it to benefit people from the poorest communities in the world, and also for people in the developed world. For people without water, DryBath provides empowerment as an affordable tool to achieve lifesaving personal hygiene without having to be dependent on stagnant community water infrastructure development. For wealthier communities, it offers a convenient way to save time and decrease their unhealthy practice of unnecessary daily bathing (which is proven to cause continuous drying of the skin), while achieving adequate personal hygiene. In both situations, precious water is saved, which can be put to better use.

CR: How did the idea for DryBath come about?

LM: The idea came to me in the 11th grade in 2007. It was a cold winter's day; I was sunbathing with some friends of mine, when one of my best friends had to go bathe. After we nagged him to hit the shower, he eventually said, "why doesn't someone invent something you can just put on your skin and avoid the need to bathe?"
A light bulb went on as I realized that I would be willing to pay money out of my pocket to buy such a product. Bear in mind that we were in the middle of the rural Limpopo province, with almost non-existent resources. I went home that day and used my web-enabled basic cellphone to research if such a product existed. My research showed that the product didn't seem to exist, and there was a huge market of 2.5 billion people in the world without proper access to water who were in dire need of such a product (that number doesn't include the billion more like my friend, who were lazy to bathe). Coming from a poor background myself, I felt compelled to create the product. It took 6 months and endless time on Google & Wikipedia to do it.
CR: Tell us a bit about your background.

LM: I am the only child of Stanford Malatji and the eldest of 2 sons to Lovemore Marishane. My dad achieved financial freedom and has been able to provide me with great schooling and the ethic of always pushing myself to do more; while my mom is lives on the economic margin of society and has provided me with the emotional development necessary to seek improvement for the poor community I spent half my life growing up in.
My dad ignited my entrepreneurial passion in my first year of high school, and my love of science allowed me to indulge my curiosities of coming up with inventions for different opportunities I saw. In 9th grade, I formulated my own biodiesel fuel, invented a healthy cigarette; and in 10th grade I authored a mobile dictionary and attempted to publish a nationwide security magazine.

CR: What is the pricing of the product and how many units have you sold to date?

LM: We're selling DryBath sachets to corporates at around USD1.5 per sachet (1 sachet contains 25ml and replaces one bathe). For each sachet that corporates purchase, we provide a free sachet to our charity partners for distribution through their humanitarian work. We sell DryBath sachets on the retail market in poor communities for USD 0.50 each, with an aim of lowering this price in half when we reach economies of scale. We have sold 162,000 sachets to date.

CR: How did you decide to participate in the Global Student Entrepreneur Awards?

LM: I heard about the competition in 2009 during my first year of university, I entered and lost the South African regional. In 2010, I entered again and made it to the global finals; and in 2011 I gave it one last shot, and I'm glad to have brought it to African soil.
CR: How much prize money did you win and what will you be using those funds for?

LM: I won USD 10,000 in cash, and more in in-kind prizes. I will be using the funds to finance my global marketing endeavor to secure contracts with armies, airlines (to put DryBath on long-distance flights), hotel groups (to save water), and to other travel industry services. These corporate markets will increase economies of scale to make the product cheaper on the retail market and allow DryBath to be a cheap commodity product democratically consumed by both poor & rich. It will save lives, time, and water.
CR: Why do you think you won?

LM: Mine was more than just a business & a product...it was a story about the journey of one kid who is in pursuit of changing the world and has committed 4 years to it thus far.
CR: What do you think are the most important factors that will make DryBath a success?

LM: Great marketing, and sharing the common global dream of the impact that DryBath hopes to achieve with society.

CR: What words of advice would you give to other student entrepreneurs?

LM: Find what you love doing, and exert all your effort on pursuing it. Do as much as you can on your own, and always ask for help when you need it.
Embrace failure, because you will only ever experience it if you give up, not if you try & fail to succeed. I plan to use the title of Best Student entrepreneur in the World to start the world's first entrepreneurship league, and to roll this out globally over the next 5 years. I am dedicating my life to enabling the world's youth to follow their dreams, and I urge other entrepreneurs to do the same...by first following their dreams!
Popular in the Community