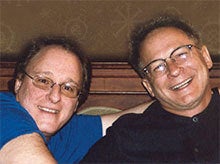 If Mother Teresa and Carlos Slim had a financial vision for a love child, it might look like impact investing.
Long-held assumptions about business are being thrown out by social entrepreneurs and investors at the heart of the growing impact investing movement. Impact investing dispels the myth that profit and philanthropy should be pursued separately by promoting companies that are both profitable and have a positive social impact.
One organization helping to lead the charge of impact investing is the Social Venture Network. Founded by Wayne Silby and Josh Mailman 25 years ago, the Social Venture Network is a network of impact investors and social entrepreneurs seeking a "triple bottom line" -- people, planet, profit. These companies seek to create positive impact on the community and the environment in addition to earning a financial return.
The idea for the Social Venture Network was conceived at a conference outside of Boulder, Colo., in 1987. Silby and Mailman brought together more than 70 investors and entrepreneurs who shared their belief that business was capable of more than just turning a profit. The conference helped start a movement of business leaders and consumers who believed companies may consider a social and environmental mission alongside their financial goals in order to unleash the power of commerce on the world's most pressing needs.
"25 years ago, the whole idea of socially responsible business was considered insane," said Deb Nelson, Social Venture Network's executive director. But Silby and Mailman "believed that business should be a force for positive social change. They wanted to leverage the power of business to solve social and environmental problems."
Today, the network encourages collaboration, provides networking opportunities for its members and hosts awards for innovative entrepreneurs. The network also promotes diversity and inclusion by supporting minority, female and young entrepreneurs, and is hosting an event in November celebrating 25 people who have helped impact investing.
Social Venture Network members have shown it's possible to create a successful, sustainable business model that leaves a positive imprint on the community. Notable members include Anita Roddick of The Body Shop, which endorses ethical trade, community fair trade, environmentally-friendly practices and stands against animal testing. Two other members are Ben Cohen and Jerry Greenfield of Ben and Jerry's, the ice cream company now owned by conglomerate Unilever and recently solidified its standing as a socially responsible company by becoming a certified B Corporation, which benefits society as well as shareholders. Both companies have become globally-recognized brands while remaining dedicated to promoting social good.
Helping solve critical problems isn't the only benefit of an impact-oriented strategy.
In addition to the positive social impact, studies are beginning to show that companies with a strong social mission may outperform similar companies without a clear social agenda. According to a 2011 study conducted by Harvard Business School,"high sustainability" companies that voluntarily adopt environmental and social policies "significantly outperform their counterparts over the long-term, both in terms of stock market and accounting performance."
Now that the industry is growing and the idea of having a double- or triple-bottom line is gaining credibility, Nelson said she thinks it's important to remember how far the concept has come.
When investors like Silby and Mailman were starting out, Nelson said, "they were total rebels. Most people told them, 'This can't be done. The purpose of business is to make a profit. You need to focus on profit first and philanthropy later.' But they proved that you could be successful by doing well and doing good at the same time."