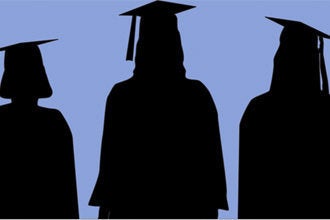 Social work was recently listed in this article on Huffington Post as one of the worst paying college degrees. That generated a healthy response from social workers who left dozens of comments on the Huffington Web site as well as National Association of Social Workers' Facebook page.
We would like to respond.
The National Association of Social Workers is concerned with salary information posted in the Huffington piece, which cited Payscale data. Payscale, which limited its data collection to social workers with bachelor's degrees, listed the starting median salary for a social worker at $33,400 and $41,600 for a mid-career social worker.
However, those median salary levels are below those in a new National Association of Social Workers Compensation Study, which includes data from social workers with master's degrees. That study puts the median annual salary for all social workers at $55,000 a year.
Social workers with less than five years experience earn a median annual salary of $43,700; those with 10- 19 years of experience earn a median annual salary of $52,000; and those with 20 -29 years of experience earn a median annual salary of $60,000, according to the NASW study.
You can find social workers in all areas of society. For instance, they help veterans who have risked their lives for our nation get the benefits they need, counsel families in crisis, and help keep children safe. Many social workers say the good they bring into the lives of others is far more important than getting rich.
We would also like to point out that social work is one of the fastest growing fields in the United States, according to Labor Department data. And a May U.S. News and World Report article said medical and public health social work will be one of the 50 best careers in 2010 and beyond.
Judgments on the monetary value of certain careers are always subjective. Thank goodness many people continue to choose life-affirming careers such as social work despite the naysayers.
Tracy Whitaker, DSW, ACSW
Director, Center for Workforce Studies & Social Work Practice
National Association of Social Workers
REAL LIFE. REAL NEWS. REAL VOICES.
Help us tell more of the stories that matter from voices that too often remain unheard.