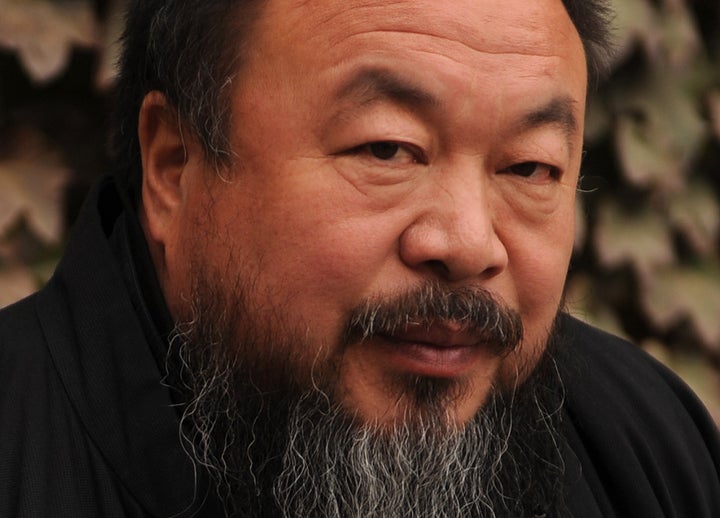 For a while now, I've been noticing that more artists are making socially conscious art, engaging with society more, creating less art for art's sake, and are more engaged, with larger visions. Perhaps this is in response and/or stimulated by Ai WeiWei. Next Friday, the 20th the Chicago Committee of Human Rights Watching is presenting a screening of Ai WeiWie Never Sorry at the Museum of Contemporary Art. I bought tickets long ago and understand a few remain. Inasmuch as Ai has not been allowed out of China for way too long, this movie will be informative, insightful and as close as we are going to get.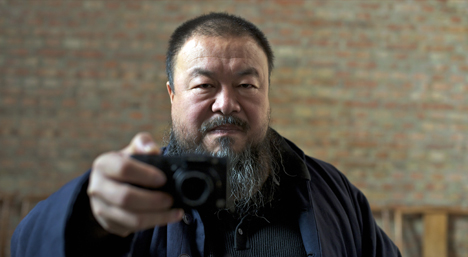 Closer to home, Alison Ruttan's previous body of work was about the chimpanzees at Gombe, in Africa, who divided into two groups and waged a civil war against each other, until one group was eliminated. Extrapolating from the notion that if chimpanzees kill one another, it must also be human nature to aggressively go after one another, she has spent the last two years creating a ceramic body of work called Natural Disaster. Her sculptures are based on internet-found images of Middle Eastern demolished buildings and bombsites. Strong work at Adds Donna Gallery, opening Sunday afternoon.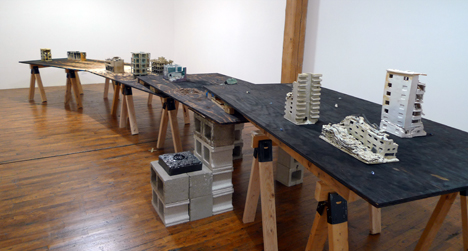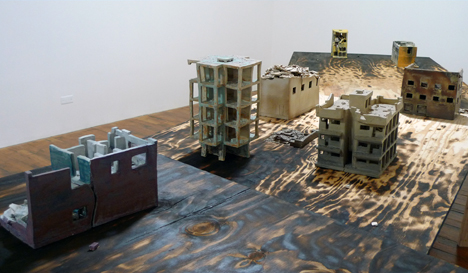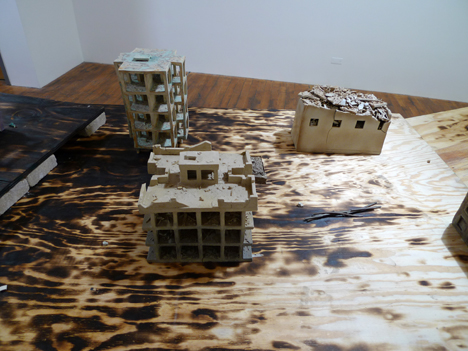 To an extent, Marc Dennis' work at Carl Hammer Gallery, is in the same vein, a critique of the pettiness of humans. Good painting, provocative juxtapositions and a salient commentary.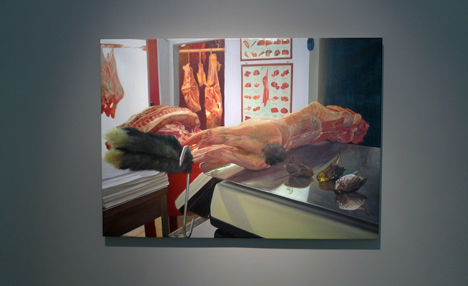 Nicole Beck is a dynamic sculptor whose distinctive new body of work sings with innovation and charisma and is more poorly installed than the paintings I once saw hanging on the posts of a corral. A dozen works are crammed into a 15-foot entrance stairway at the Chicago Artists Coalition. With some pieces 6 feet above your head and numbered with multicolored dots, the cacophony of mistakes ruins the triumphs of these wondrous new pieces. A travesty; if I were the artist I would have bailed.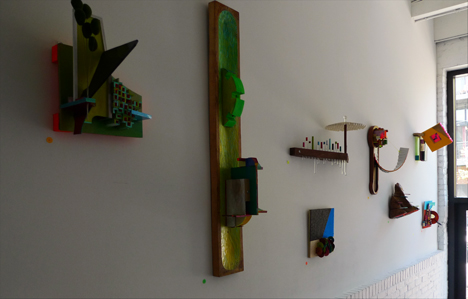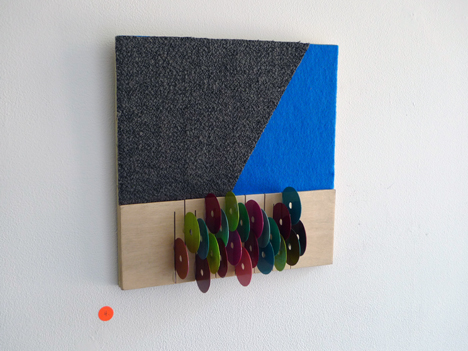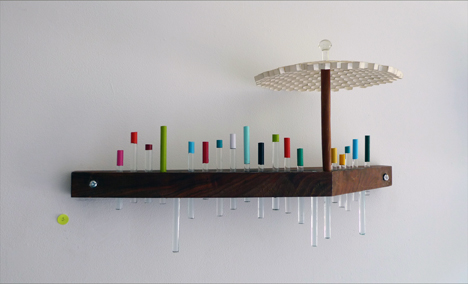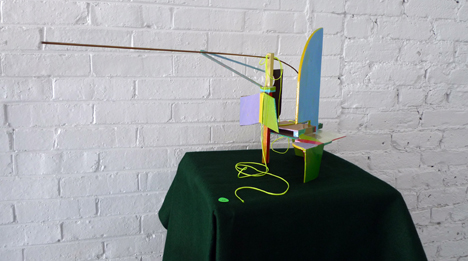 Matthew Cox's new pieces at Packer Schopf are as distinictive and special as Nicole Beck's, and are elegantly allowed the opportunity to breathe. Don't you wish you'd thought of embroidering medical X-Rays? OK, maybe because I have a month-old titanium hip the subject's been on my mind. This work is beautiful, fresh and flat-out fun.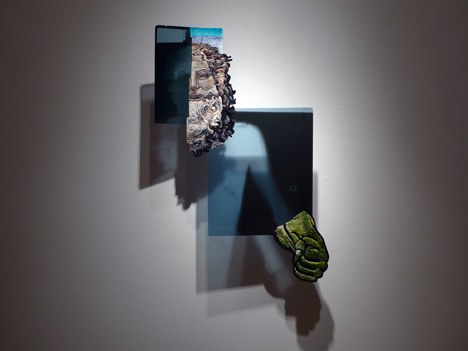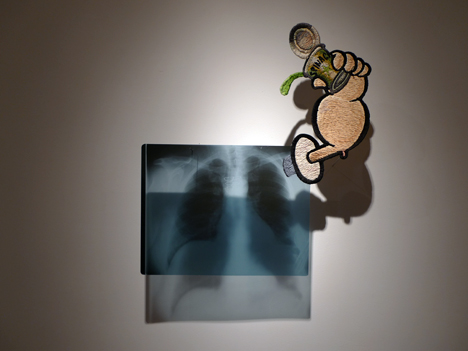 Artists must take responsibility for their art and their careers, how and where the art is seen, and under what circumstances. Creativity and innovation are rewarded. Stupidity is punished. Mays Mayhew is an artist who is getting it right, commandeering a pop-up space in the Loop and inverting the formula. Instead of putting the art on the inside facing in, where few of the Loop's thousands see it, she has put it in the windows and it's seen by all. I commend her for her innovative creativity.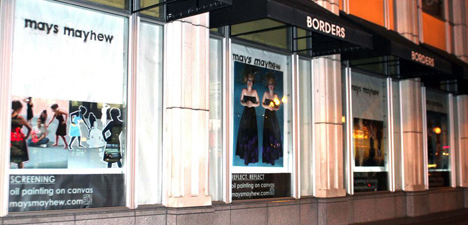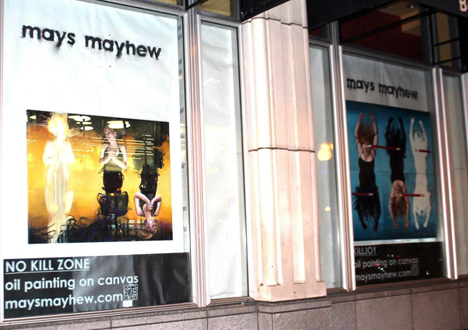 That's it friends. More art is on the horizon. Time to appreciate the weather and get on out.
Thanks very much,
Paul Klein
Popular in the Community