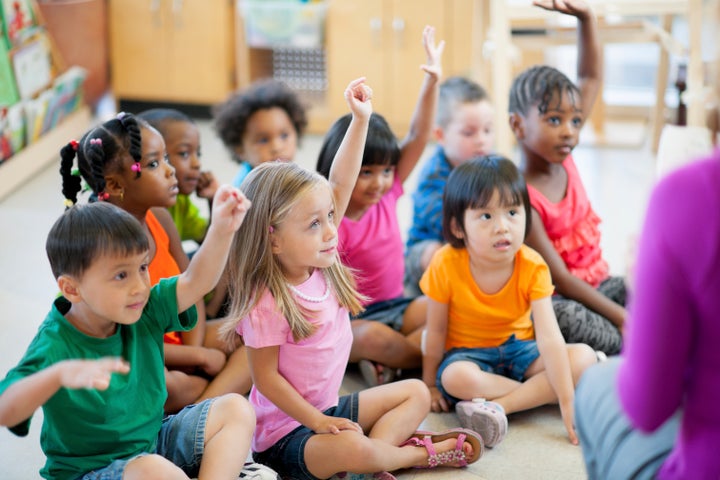 Schools and states have poured millions of dollars into overhauling teacher evaluation systems, rotating staff members and collecting and analyzing data, all with the goal of helping to close the achievement gap between rich and poor students and lift the performance of struggling pupils.
But in doing so, many schools may have overlooked a proven educational innovation: school integration.
Schools have largely abandoned racial integration plans in the wake of restrictive Supreme Court decisions and public hostility toward the bussing programs that often accompany desegregation. But over the past several years, more and more schools have begun to integrate along socioeconomic lines, a method that often achieves the same goals of racial integration and is less constrained by Supreme Court decisions.
In 2007, The Century Foundation found that 40 school districts across the country took socioeconomic status into consideration when making school assignment decisions. Now, less than 10 years later, that number has more than doubled. Ninety-one districts in 32 different states now have socioeconomic integration policies.
While 91 out of the thousands of districts around the country might seem like a small ratio, "the fact that there are 91 [socioeconomically integrated] districts now is a massive change," said Kimberly Quick, an author of the study and a policy associate at The Century Foundation. "It shows really promising and encouraging momentum."
"At the same time, we know concentrated poverty has increased between schools and districts," she added. "In order to make the types of differences we really need, we'd like to see that number really expand."
Socioeconomic integration is less politically fraught than racial integration because it is often pursued voluntarily, says the report. In a number of socioeconomically integrated districts, parents can opt to send their children to intentionally integrated schools via school choice programs. Other districts have integrated by tweaking attendance zone boundaries.
"From individual conversations I had with either school board members or superintendents and deputy superintendents, they did not seem to experience the sort of intense pushback that happened when we tried to integrate schools racially," said Quick.
The idea of socioeconomic integration, Quick speculates, is more publicly palatable than racial integration, even as the two concepts remain linked.
"Unfortunately, as many wonderful images and stories as we have of racial integration, we're plagued by this negative imagery," said Quick. "What people can get behind is equity for all children. It's not as divisive as talking about race. Whether that's a good or bad thing, that's up for debate."
Rebecca Klein covers the challenges faced in school discipline, school segregation, and the achievement gap in K-12 education. In particular, she is drilling down into the programs and innovations that are trying to solve these problems. Tips? Email Rebecca.Klein@huffingtonpost.com.
Support HuffPost
Every Voice Matters
Popular in the Community