Don't tell us you've never seen it. We've all been in a mall or shopped in a grocery store or suffered through our uncle's awkward vacation photos. We're talking, of course, about the most infamous fashion faux pas of all time: socks with sandals.
Clearly, a title like this is truly in the eye of the beholder, but Debenhams has now given us relatively solid proof that the masses agree with us. The British retailer polled 1,500 customers for a survey released yesterday that lists socks worn with sandals as the top fashion mistake.
"It might look chic on a catwalk but this isn't a look that many of us want to see on our local high streets," Debenhams spokesperson Ed Watson said. While we do agree that most of us plebeians don't have the mental capacity to make the look work, we can concede that we didn't hate it on the Burberry and Christian Dior runways. And that time Sarah Jessica Parker wore clogs with Happy Socks was pretty cute, too.
All of the hate wasn't directed at the one blunder, though. Here's the top 10 list for your perusal:
The top ten fashion faux pas

1. Socks and sandals

2. Platforms for men

3. Low slung trousers

4. Velour tracksuits

5. Harems

6. Crop tops

7. Bum bags

8. Shell suit

9. Trucker hats

10. Scrunchies
Agree? Disagree? Well, we decided to take our own (incredibly informal) survey of readers via Twitter and Facebook, and the results weren't too different. Leggings as pants topped our call-out list, with low-rise jeans, socks with sandals and Crocs not too far behind. Hey, perhaps fashion -- or fashion dissing -- is the universal language.
What do you consider the worst fashion mistake?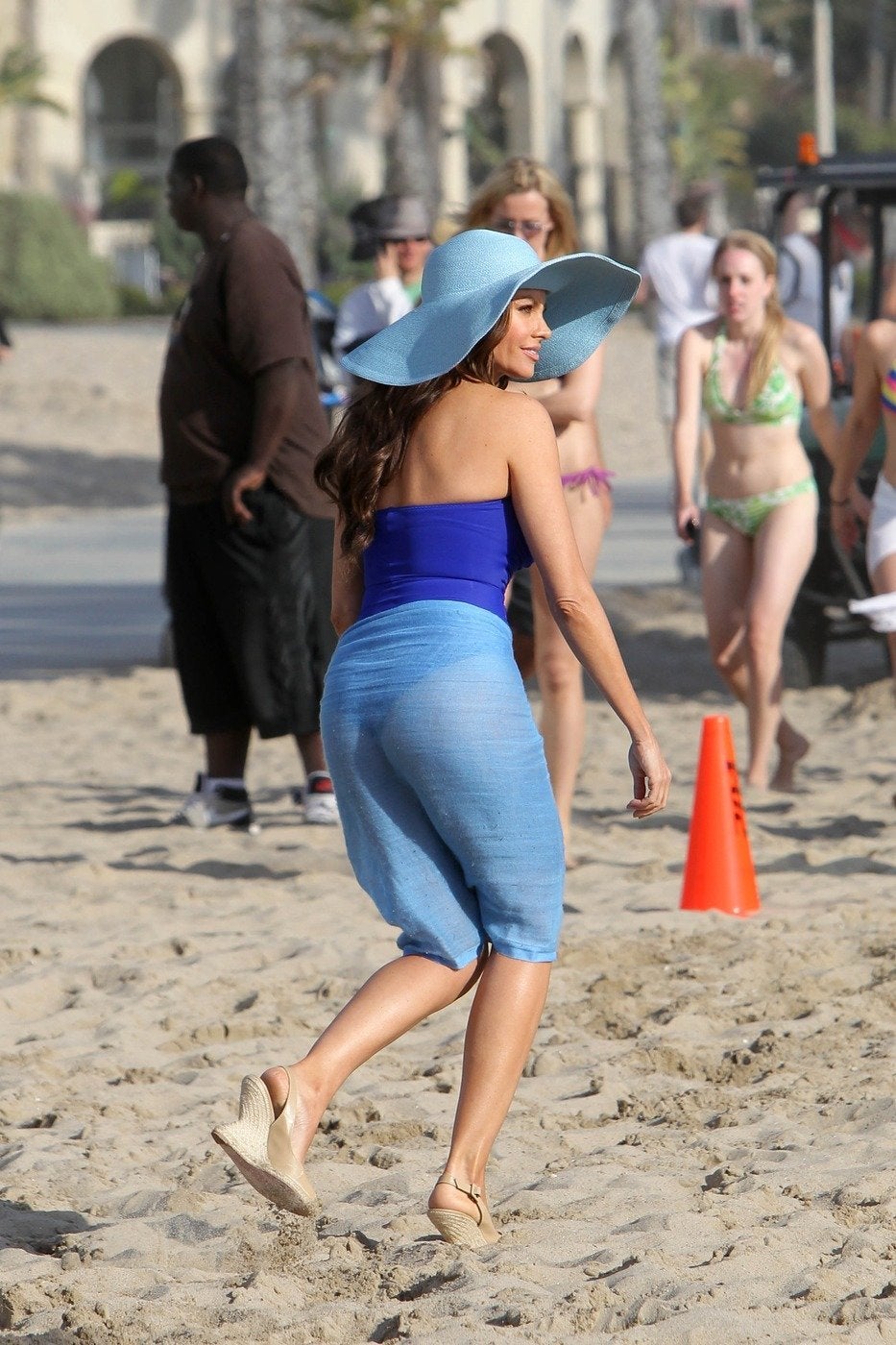 Celebrities Wearing Heels In Places They Shouldn't
Related