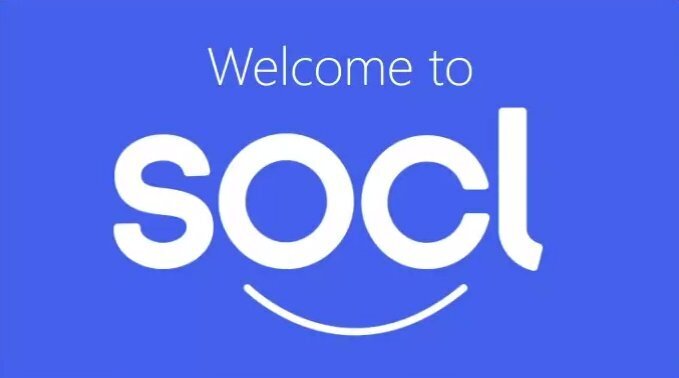 Microsoft, the software giant better known for enterprise productivity software and Excel spreadsheets, is forging into territory more commonly reserved for bootstrapping Silicon Valley startups: social media.
Microsoft's two-month old So.cl, a hybrid social network and search engine, marks the company's latest attempt to get cozy with consumers and move beyond the boardroom, an effort that has ensnared Microsoft in multiple battles with tech behemoths such as Apple and Google.
Instead, the service offers a playground for the company to test new features and concepts that could ultimately help shape its search engine, Bing, which has made ongoing efforts to differentiate itself from Google. Already, Bing has attempted to one-up Google by cutting deals with Facebook and Twitter to integrate some social elements into its search results, and So.cl could very well offer a glimpse at new avenues Bing may choose to pursue.
Launched by Microsoft's FUSE Labs, a research group of about 30 people, So.cl grew out of an attempt to imagine what search would look like if it had been preceded by social media, not the other way around, notes FUSE Labs' general manager Lili Cheng.
"Search is something you typically do alone. You might find content in search you want to share with other people, but it's hard to share the stuff you're looking at within search," said Cheng. "We said let's open up the box and experiment to see how we could merge together these concepts of search and social networking."
"We started to think about … what search might be like if everything you did on search was together with other people," Cheng added.
The invitation-only service debuted on three college campuses -- New York University, Syracuse University and the University of Washington -- and has grown to more than 25,000 users. Microsoft eventually plans to open the site to all comers, though Cheng said that the company first "wants to get it to a place where we feel like it has a bit more."
In essence, So.cl allows users to share their search queries with their followers. Each update to So.cl is a collage of links, photos and videos users have pieced together from their search results. The search queries shared on So.cl range from the visually arresting -- "hats on cats," "weird Hello Kitty products," or "revolution graffiti" -- to the purely practical -- "Gregorian calendar conversion," or "XMPP specification." So.cl also offers "video parties," which are YouTube video playlists curated by users that people can watch alone or together. One video party available on the site consists of a roundup of 10 Apple commercials, while another is a compilation of LMFAO music videos. Users can also share comments on the site or weigh in on each other's posts.
The format may appeal to users who are stumped for what to share on more text-based social media platforms, such as Twitter, Cheng said.
"We want to lower the bar for the amount of time and effort it takes to share topics of interest," Cheng said. "There's a lot of room for people to author in a really lightweight way." So.cl also seeks to turn existing social networks inside out. Whereas Facebook and Twitter users bring content onto the site and then direct others off the social network to the original source of the article, video or photo, So.cl attempts to create a platform where the web is accessible from within the site and can be browsed without having to leave So.cl's domain.
"People are going outside the social network to bring the web inside," Cheng explained. "As one student said to us, 'So.cl is so cool because it's like you brought the whole web into the social network.'"
As it shapes So.cl and rethinks the marriage between social media and search, Microsoft is looking for guidance from students and schools, not Silicon Valley computer scientists. The tools and habits of college-age users promise to predict changes in the way people interact with the web, said Cheng.
"Innovation in social doesn't necessarily come from traditional computer science schools. Lots of innovation just comes from people who have something to share and we've been really open about the types of schools and people we partner with," Cheng said. "One of the things we think will eventually happen is that the tools kids are using are going to move beyond [classrooms] to be the way everybody does work."
Rather than attempting to forecast users' needs, Cheng said FUSE Labs hopes So.cl will be shaped by its users, and has already removed several features, such as surfacing topic experts, based on what it heard from users. Microsoft's feedback-focused approach contrasts sharply to Facebook, which has forged ahead with controversial changes and often largely ignored its users' complaints, a tactic that, while risky, ultimately proved wildly successful.
Though FUSE Labs pitched So.cl as a learning tool, many of the site's users so far seem more inclined to use it much in the way they do other social networks: as an outlet for personal updates, cat photos and viral videos. It's hard to envision So.cl replacing Google or Bing, as all searches on So.cl are public. The items shared on the site tend to reflect what users are passionate about, not what they're looking for, and the search box at the top of So.cl's site appropriately reads, "What are you interested in?" Hoping to find cheap airline tickets, or check whether your favorite sushi restaurant takes reservations? So.cl isn't the place. The service more closely resembles a combination of Twitter and Pinterest, an online pinboard, as all three sites offer users a forum to share visual updates that tap into their interests.
Cheng maintains that as So.cl matures, it will give rise to its own community with distinct rules of engagement.
"It's really fun to start a new network because you can create a different culture," she said.