 Los Angeles parks and libraries could soon be soda-free.
When Councilman Mitch Englander discovered that his daughter was unable to buy anything but sugar-packed sodas in a city park vending machine, he introduced a motion to ban them.
The council member, who serves as president of the local chapter of the American Diabetes Association, talked about how sugary sodas increase rates of childhood obesity and diabetes. He demonstrated that a 20-ounce soda bottle contains about 22 packets of sugar, Encino Patch reports.
"Here in the city of Los Angeles, one in four children is obese," Englander said to KTLA. "In many of our communities, it's one in three." Sodas can also affect young people mentally, he added, even sometimes increasing violence towards others.
Englander's proposed ban, which he hopes to have approved sometime this summer, heard immediate opposition from the American Beverage Association, which flew representatives from Washington, D.C. to attend the meeting, ABC reports.
"A ban on soda [in] city parks and libraries will do nothing to improve obesity, and it does nothing to educate consumers about nutrition," said David Thorpe, a representative of the American Beverage Association.
Englander's proposition is part of what seems to be becoming a national "War on Soda." New York City Mayor Michael Bloomberg recently introduced a controversial proposal to place a 16-ounce limit on bottled and fountain beverages sold at restaurants and events. Following Bloomberg's lead, the mayor of Cambridge, MA proposed limiting the size of sugar beverages sold at restaurants.
In Richmond, Calif., a council member has proposed that businesses selling sugary drinks be required to pay a license fee -- like a liquor license. The businesses would tally ounces sold and the tax money would go towards fighting childhood obesity with more bike lanes, nutritional education and after-school sports programs, the New York Times reports. The extra cost would presumably be paid by customers who bought the drinks.
Similarly, the American Medical Association said Wednesday that it supports taxing sugary sodas as a way to help fund obesity-fighting programs, the Washington Post reports. But the group stopped short of a full-fledged endorsement because some doctors think a tax would disproportionately hurt low-income families and others said taxes shouldn't force people to make healthful decisions.
To the surprise of some, "The Daily Show" host Jon Stewart took the stance of the Beverage association in response to Bloomberg's proposal. "It combines the draconian government overreach people love with the probable lack of results they expect," the comedian said.
Before You Go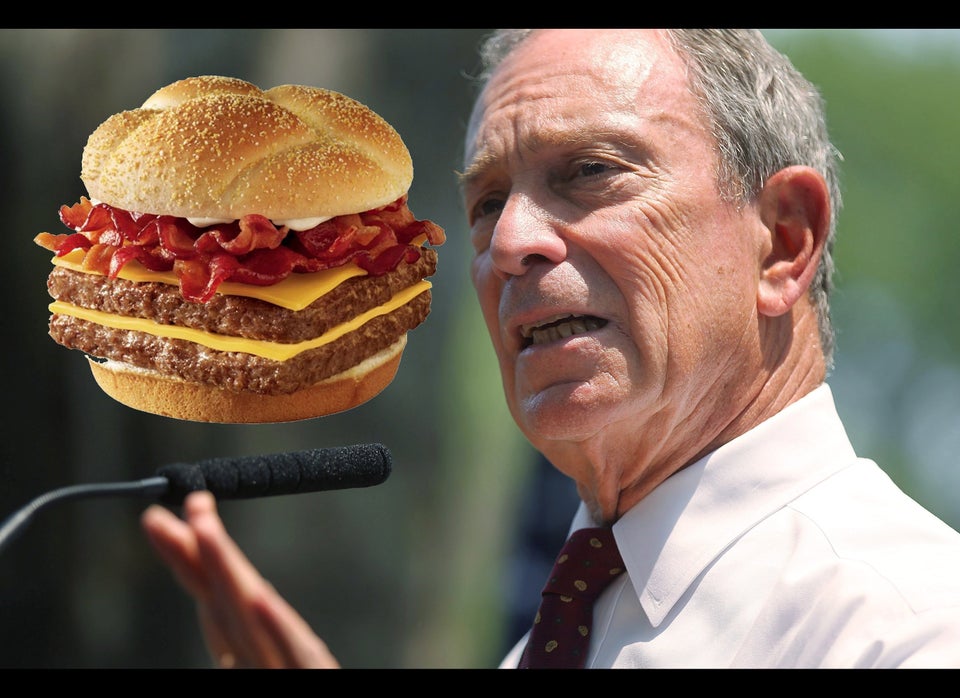 Foods Bloomberg May Want To Ban Next
Popular in the Community