Between 2011 and 2015, Coca-Cola and Pepsi sponsored 96 national health organizations. This includes the American Diabetes Association and the National Dental Association, whose purported missions are entirely at odds with Big Soda's mandate to sell sugar-sweetened beverages.
It's not just an optics issue. In 97 percent of cases in which Coca-Cola, Pepsi, or either corporation's lobbying arm voiced an opinion on pro-public health legislation, the companies and their affiliates were against those public health measures, according to a study published in the American Journal of Preventative Medicine in October. This includes measures such as putting cigarette-like labels on junk food or restricting junk food purchases for SNAP beneficiaries.
"To see all these organizations [accepting money] is shocking and surprising," Daniel Aaron, lead study author and medical student at Boston University, told Time. "I don't think companies have a legal duty to protect people's health, but I think these groups do."
Of the 96 groups that accepted money, 12 took money from both companies, one took money only from Pepsi and 83 took money only from Coca-Cola. The researchers noted that Coca-Cola has been more transparent with its sponsorships recently, while Pepsi's records aren't as readily available online.
The problem likely goes even deeper. In addition to a less-than-complete picture of Pepsi's sponsorships, the new study only includes national sponsorships, not state or local grants ― meaning we likely have an underestimation of the scope of health organizations' industry funding conflict.
Sponsoring health groups is just one of soda's conflicts
In addition to partnering with health organizations, soda companies fund actual scientific research about sugary beverages, and most of the time that research bolsters beverage companies' bottom lines.
"That's called bias," Laura Schmidt, a professor of health policy at the University of California at San Francisco, told HuffPost last month.
There's no research to show the same thing is true in the case of all 96 sponsorships in the new Preventative Medicine report, but it's certainly possible. One notable example: In 2009, the Pepsi partner and nonprofit Save the Children was a leading advocate for soda tax, until it also entered partnership talks with Coca-Cola. In 2010, Save the Children announced it was no longer supporting a soda tax. The organization says industry money didn't influence the group's decision.
For its part, the American Diabetes Association said in a statement Tuesday that "we never allow corporations to place restrictions or conditions on their funding to influence the research we support or the policy positions for which we advocate."
They pointed to their efforts to lobby for stricter regulations on sugar-sweetened beverages at both the state and federal level as evidence that they were not influenced by the money they received as part of two unrestricted grants from Coca-Cola totaling $125,000 ― about .05 percent of their 2012 budget.
It's been two years of negative press about industry's outsized influence on health
"America's beverage companies are engaged in public health issues because we, too, want a strong, healthy America," said the American Beverage Association, which represents both Coca-Cola and Pepsi, in a statement Monday. "We have a long tradition of supporting community organizations across the country. As [the new Preventative Medicine report] points out, some of these organizations focus on strengthening public health, which we are proud to support."
But bias is a word that had come up frequently in stories about Coca-Cola's health and science initiatives over the past two years.
In 2015, the New York Times took aim at the $1.5 billion Coca-Cola invested in a project called Global Energy Balance Initiative, which was designed to shift the blame for the nation's obesity crisis away off soda and onto lack of exercise. After widespread criticism and months of pressure from public health authorities, Coca-Cola shut down the initiative.
Soda companies need to be held accountable, but health organizations should know better.
"Such sponsorships are likely to serve marketing functions, such as to dampen health groups' support of legislation that would reduce soda consumption and improve soda companies' public image," the authors of the new Preventative Medicine study wrote.
According to a 2015 study published in Circulation, sugar-sweetened beverages cause 184,000 deaths worldwide each year, from diabetes, cardiovascular disease and cancer. That's a figure we can't afford to compromise on.
CORRECTION: An earlier version of this article incorrectly attributed a statement by the American Diabetes Association to the American Dental Association.
Before You Go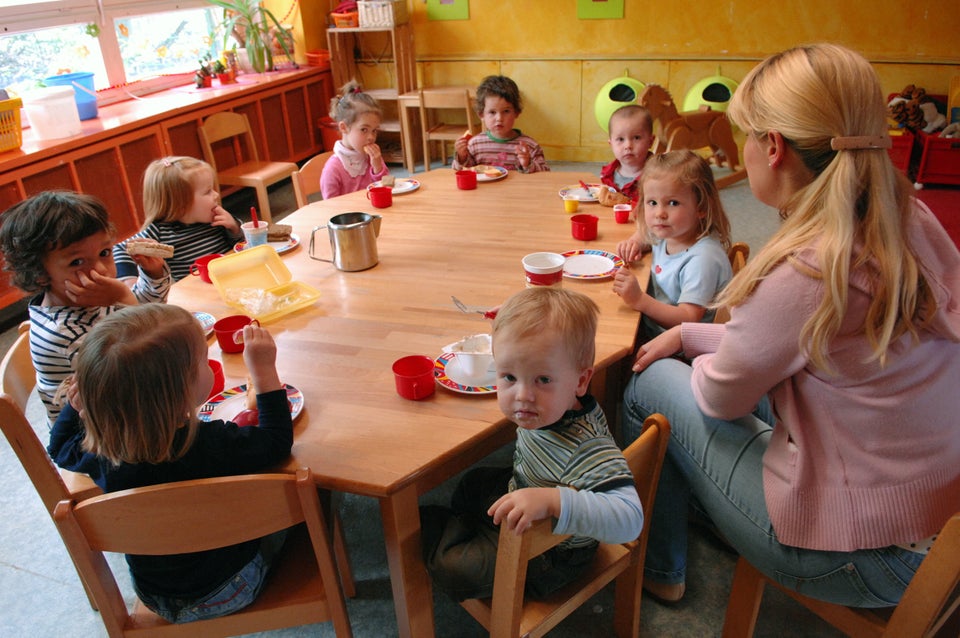 Facts About Childhood Obesity