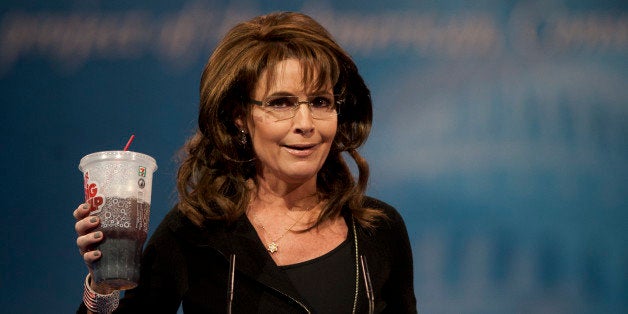 Soda taxes can work, according to a new study. We've just been proposing the wrong type.
A new study published in the American Journal of Agricultural Economics finds that taxing soda by volume or outright banning large sugary drinks isn't the smartest way to improve public health. Instead, it's all about taxing soda per calorie.
That means that in an ideal, soda-taxing world, according to the researchers, a 12-oz. Coca Cola (150 calories) would be charged a 6 cent tax, while a larger, 20-oz. bottle of Vitamin Water (120 calories) would be taxed only 4.8 cents. The study found that when there's a per-calorie tax, people are more inclined to opt for the cheaper, healthier drinks.
"It provides a better incentive to the consumer to switch to lower-calorie drinks, which would be taxed at a lower rate than higher-calorie drinks," Dr. Chen Zhen, the study's author, told the New York Times. "One of the concerns about taxing ounces of sugar-sweetened beverages is that consumers are paying the same tax whether they buy 12 ounces of a drink with 150 calories or 12 ounces of a drink with 50 calories."
The study shows that a .04 cent tax per calorie on non-alcoholic beverages would cause Americans to consume 9.3 percent fewer calories from drinks. Over the course of one year, that would amount to 5,800 fewer calories.
Mexico recently passed an historic 10 percent tax on sugary drinks, prompting some American legislatures to consider the idea once again. But researchers are well aware of how politically volatile a sugar tax can be.
"We are trying to stay away from the politics," Zhen told the Times.
Calling all HuffPost superfans!
Sign up for membership to become a founding member and help shape HuffPost's next chapter