 The penny-per-ounce tax passed the committee Wednesday with a vote of 7 to 4 and will now be sent to the House Ways and Means committee. The bill's resurrection revived health advocates' hopes that Vermont could become the first state in the union to levy a tax on sugar-sweetened beverages in a bid to reduce obesity rates.
When the soda tax provision originally came up for a vote on Feb. 22, it was defeated in a tie vote of 5 to 5, with one committee member and the bill's cosponsor, Rep. George Till, reportedly absent on account of a medical emergency related to his job as a obstetrician.
In a phone interview with The Huffington Post Thursday, Till said he understood why everyone assumed he'd been pulled away by work -- but admitted that he had actually missed the vote on purpose, as a "purely political maneuver."
Till explained that prior to Friday's scheduled vote, several of his fellow committee members had expressed their intention to vote against the soda tax because of minor, budget-related provisions elsewhere in the bill. Till knew that he could count on getting the six "yes" votes the bill would have need to pass last week. But he feared sending the soda tax bill to the Ways and Means committee with a 6-5 vote would imply lukewarm support for the issue, guaranteeing its failure down the road. Till had sponsored soda tax bills in the previous two session of the Vermont House, only to see both fail, and he wanted this one to have the best possible chance of succeeding, he said.
"I'm a physician, so I look at this as a health care bill," Till told HuffPost. "If we don't start doing something to fight obesity now, it's going to crush us down the line. Sugar-sweetened beverage taxes have a unique impact on obesity; it's clearly the most rational first step. I thought the message out of the policy committee should be a strong endorsement of that."
But Till knew that if the bill failed on Friday, he would be able to call another vote the following week. So he spent the weekend and beginning of this week mustering support for the soda tax among his fellow committee members. They ended up voting on the soda tax measure separately from the rest of the bill, and passing it with a margin of 7 to 4.
Rep. Sarah Copeland-Hanzas told The Huffington Post that she voted in favor of the bill in the Health committee because she believes it has a good chance of helping fight obesity. She was especially enthusiastic about a provision to earmark between $4 and $5 million of the $12 million in new revenue expected to be generated by the tax for fruit and vegetable subsidies, which would halve the price of fresh produce for food stamp recipients.
Copeland-Hanzas also said that she thinks her constituents support the measure, despite lobbying against it by the soda industry. She noted that after a full-page ad opposing a soda tax was printed in her local paper, she got several calls supporting her stance. "Vermonters don't respond to that big industry push, to that out of state industry money," she said.
Yet the Barre-Montpellier Times-Argus reports the road for the bill to become a law is daunting. Even if it gets the imprimatur of the Ways and Means Committee (which is not a given), the soda tax will have to win the approval of the state Senate and Vermont Gov. Peter Shumlin, who's voiced his disapproval of the measure.
Till, though, seemed optimistic about the bill's fate and thinks the tax has a chance of passing, despite Shumlin's resistance. He noted Vermont is facing serious budget shortfalls, which could make the soda tax's expected revenue look attractive to lawmakers.
"It's not over til it's over," he said. "It's been declared dead multiple times. I'm calling it 'the phoenix bill' because it just keeps coming back."
Copeland-Hanzas was more circumspect. "If you give it five years, there's a pretty strong chance that we're going to have a tax on sugar-sweetened beverages in Vermont," she said. "This year, I don't know. I really don't know."
In other words, the phoenix may have to rise again for Till to get his way.
Related
Before You Go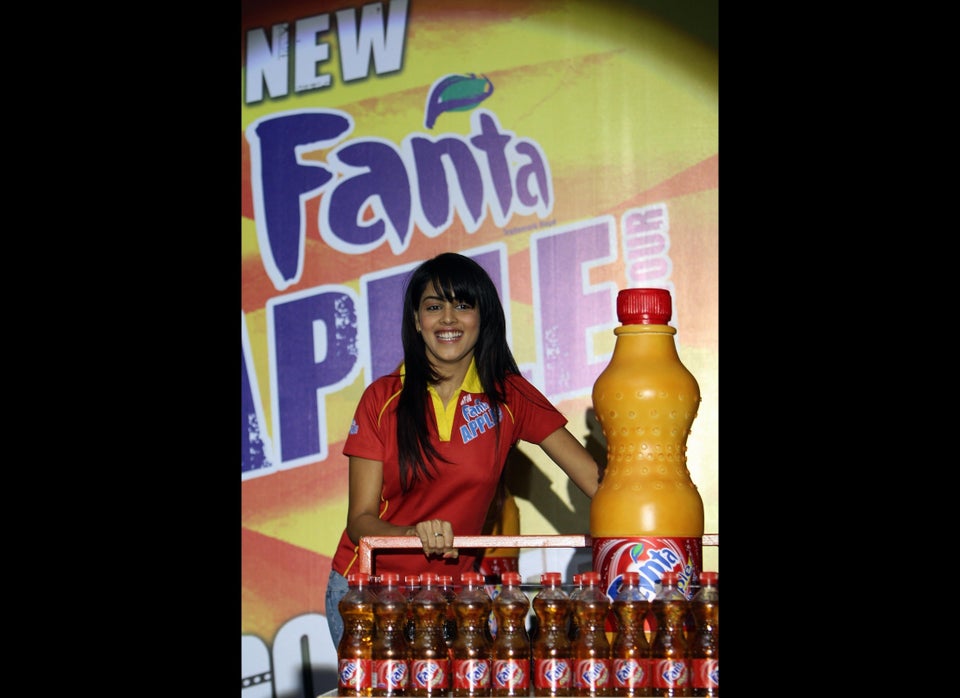 The Most Popular Sodas in the World