 Voters in two midsized California cities rejected ballot iniatives that would have levied citywide taxes on soda Tuesday night. In Richmond, just across the bay from San Francisco, 67 percent of the electorate voted no on Measure N. Los Angeles suburb El Monte's Measure H lost by an even larger margin, with an eye-popping 77 percent voting agains the tax.
The resounding votes are partially a testament to the efficacy of the soda lobby's aggressive campaigns against the measures. The two cities were inundated with anti-soda tax campaign ads and occupied by paid canvassers throughout the fall. As of October 20, the last date for which records are available, the American Beverage Association (ABA) had spent $2.5 million fighting Richmond's Measure N and $1.3 million fighting El Monte's Measure H, dwarfing spending by those campaigning in favor of the taxes.
Yet if executives at Coca-Cola and Pepsi are rejoicing in their victory today, those working to fight obesity in the public health sector are surely shaking their heads in dismay. Many of them have long argued that a tax on sugar-sweetened beverages would be one of the most effective measures the government could take to reduce calorie intake in the public.
That was the main goal cited by the supporters of the soda taxes in the two California measures that failed yesterday. El Monte and Richmond both have among the highest obesity rates in the state of California, particularly in their large minority populations. A recent study suggested that the taxes would benefit the health of black and Latino residents most of all.
Yet public support for both measures was stymied, to some extent, by the specific way they were worded. The taxes would have been applied as a complicated tax on businesses instead of being levied directly on consumers at the point of sale, and neither specified whether the money raised by the tax would be spent on public health. (Though a separate measure on the Richmond ballot, which did earmark the money for obesity prevention, passed with flying colors, but will do nothing without measure N.)
Concerns over these sorts of technicalities were at the fore of op-eds in the LA Times and the San Francisco Chronicle urging voters to reject the measures in El Monte and Richmond respectively. So yesterday, despite vigorous support from a few credible sources, they did so.
Related
Before You Go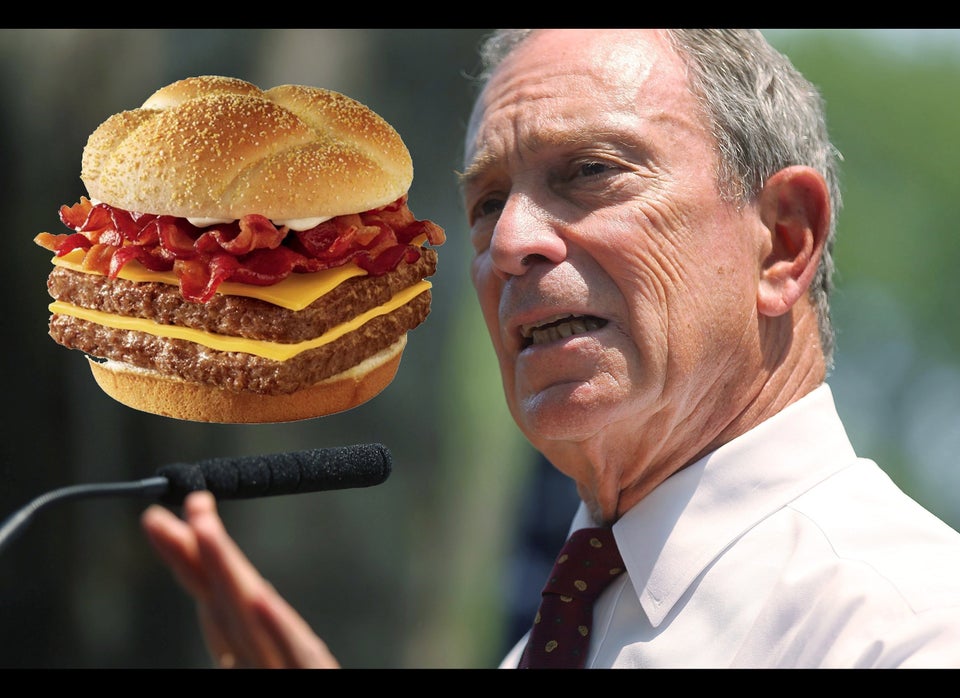 11 Foods Bloomberg May Want To Ban Next