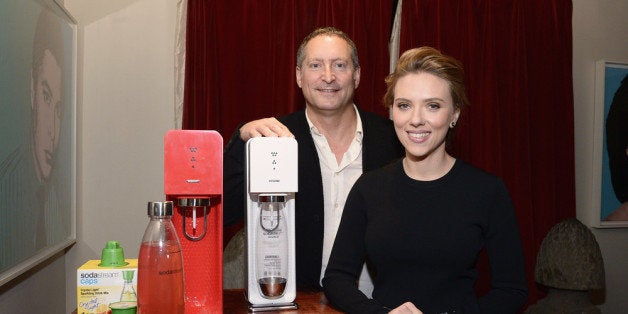 * Activists decry Israeli factory on occupied land
* Company inks deal with Scarlett Johansson
* Palestinian economic potential confined to small pockets
MAALE ADUMIM, West Bank, Jan 29 (Reuters) - Appliance maker SodaStream International Ltd scored big in nabbing A-list actress Scarlett Johansson as its global brand ambassador in time for this year's Super Bowl advertising bonanza.
But the limelight can be harsh. While the multi-million dollar deal may have increased brand awareness, it also strengthened calls for a boycott of the Israel-based company, whose main factory lies in a Jewish settlement deep in the occupied West Bank.
The row comes at a particularly delicate time, with Israel and Palestinians engaged in fractious peace talks and international pressure building on Israel to roll back its growing settlement network.
Johansson's playful advertisement had already sparked controversy ahead of its planned debut at the American football championship on Sunday for an overt dig at competitors.
The company promptly agreed to edit out the offending line, but the issue of settlements cannot be so easily waved away.
Critics accuse SodaStream of benefiting from cheap land and tax breaks afforded to Israeli industries in the occupied West Bank - territory seized in the 1967 war which the Palestinians want for their eventual future state.
"Settlements and occupation will never lead to peace," the head of the Palestinian Workers Union, Shaher Saad, told Reuters. "I support a boycott that will lead to these lands and means of economic growth returning to Palestinian ownership."
Representatives of SodaStream, which is listed on Nasdaq in New York, say the Israeli and Palestinian workers at the plant receive equal wages and benefits that far exceed those offered in Palestinian-run areas.
SodaStream CEO Daniel Birnbaum told Reuters his company helped put food on the table for hundreds of Palestinian families daily.
"We're very proud to be here and contribute to the co-existence and hopefully the peace in this region," he said.
Johansson released a statement to the Huffington Post on Friday praising SodaStream for "supporting neighbours working alongside each other, receiving equal pay, equal benefits and equal rights."
SodaStream has been around for more than a century, has 20 plants worldwide and an estimated revenue of $562 million for 2013. Its products are sold in 60,000 retail stores in 45 countries.
The West Bank factory, its largest, has been pumping out product for two decades and has been a persistent focus of boycott campaigns. It employs around 950 Palestinians from the West Bank and East Jerusalem alongside some 350 Israeli Jews.
Inside the plant, assembly lines buzz to the mixed voices in Hebrew and Arabic of its employees - a rare example of people from the two sides working and talking together.
"This factory is a dream for activists and politicians on both sides of this dilemma, because it's a model for peace and is proving every day that there can and will be peace between our peoples," said Birnbaum, jovially shaking workers' hands.
One mid-level Palestinian employee who spoke to Reuters outside the plant, away from the bosses, painted a far less perfect picture, however.
"There's a lot of racism here," he said, speaking on condition of anonymity. "Most of the managers are Israeli, and West Bank employees feel they can't ask for pay rises or more benefits because they can be fired and easily replaced."
The settlements are a battleground not just for competing national claims but between the economies of a thriving Israel and a struggling Palestinian Authority, which governs several disparate pockets of land over which Israel keeps strict curbs.
Poverty and unemployment on the West Bank have been on the rise in recent years, with both hovering at about a quarter.
SodaStream's is one of several hundred factories in some 20 Israeli-run industrial zones in the occupied territories that along with settlement farms employ some 53,000 Palestinians, about half without permits or proper contracts.
Israeli labour watchdog Kav LaOved says a lack of oversight over enforcement of minimum wages and worker rights in West Bank factories reflects Israel's pro-settler policies.
"The government wants incentives for Israelis to come and build and expand there. The government has demonstrated very clearly that companies in the West Bank will be allowed to have cheap labour," Kav LaOved head Hanna Zohar told Reuters.

The settlement issue is central to the direct Israeli-Palestinian peace talks that resumed last July.
Home to more than 350,000 Jews, the West Bank settlements cover just four percent of the land, according to the European Union. But at present, some 60 percent of the territory remains under direct Israeli control, containing some of the territory's best water, mineral and agricultural resources.
Israel says that in any future deal, large settlement blocs such as Maale Adumim would remain under Israeli control, with land swaps offered to the Palestinians in compensation.
The Palestinians are open to very limited land swaps involving some of the settlements, but fear too many adjustments will rip up the map of their future state.
Looking to pressure a hesitant Israel, the European Union last year banned any EU funds from going to organisations that operate in settlements, while a Dutch pension fund divested from Israeli banks because of their West Bank activities.
"Of course there are some (Palestinian) people who are gainfully employed by settlements," said the European Union's ambassador to Israel, Lars Faaborg-Andersen, when asked about the ethics of firms like SodaStream.
"But the alternative of being able to use more than the 40 percent of the territory which is now open for use for Palestinians could potentially give much, much, much more economic benefit to the people living in the area," he said.
Pro-Palestinian activists have urged the charity Oxfam to dismiss Johansson from her role as one of its global ambassadors to make clear their own discontent.
Oxfam maintains that Israeli firms in the West Bank help perpetuate Palestinian poverty and has issued a statement saying it is in contact with Johansson over the issue. (Additional reporting by Crispian Balmer; Editing by Sonya Hepinstall)

Related
Before You Go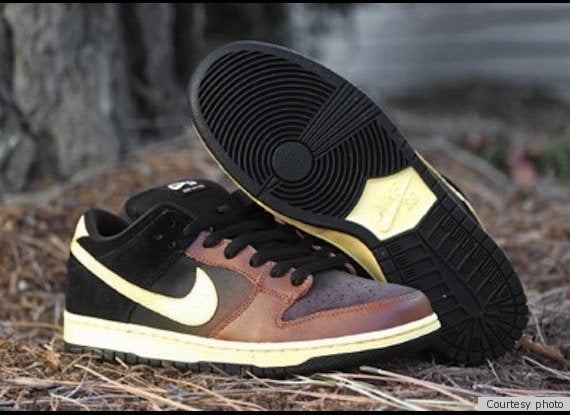 Controversial Products
Popular in the Community