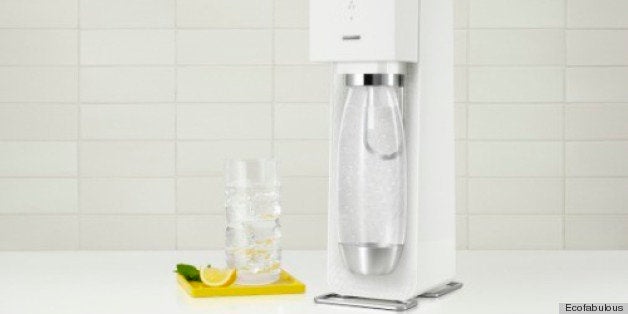 We've raved about the eco benefits of making your own soda at home via a SodaStream before, and now we're glad to see that one of our favorite innovators – renowned industrial designer Yves Béhar — has helped launch the countertop-worthy SodaStream Source.
Behar's spare, pared-back design is a thoughtful revamp of the long-established SodaStream product line (it's over 100 years old!) Its monolithic shape expresses the simple efficiency of the system; the interface, design and material selection have all been upgraded. And, as always, home carbonation uses water straight from the tap, which can save households up to 2,000 plastic, glass, and aluminum bottles per year — which we think is the product's most beautiful feature of all. SodaStream Source is available at sodastreamsource.com.
This article was originally published by Ecofabulous.