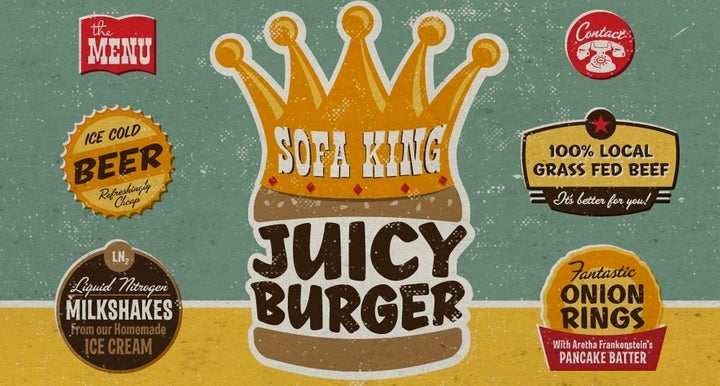 A new restaurant set to open in Chattanooga, Tenn. has an unusual name, Sofa King Juicy Burger. Can you guess why some area residents are calling it too racy? Sound it out and think again.
The expletive hidden within the restaurant's name escaped the notice of several residents interviewed by the local NBC television affiliate -- several thought it was a sofa-themed restaurant. Indeed, there'll be a large sofa inside the restaurant.
But Times Free Press columnist David Cook isn't amused by the possibility of his two young children, both learning to read, glimpsing the sign and trying to sound out the words. He took the matter up with Sofa King Juicy Burger owner Greg Beairsto, who called the name "A playful wink." The restaurant "is not owned by Lucifer or Beelzebub":
"Please know there was no evil intent," he said. "We're just trying to make a buck and put people to work and put a smile on our face while we're doing it."
Beairsto went on to explain that the restaurant's name was, in part, inspired by a Saturday Night Live sketch. He and his business partners operate another eatery with a humorous name in the area, Aretha Frankenstein's, as well as Crust Pizza. Sofa King Juicy Burger plans to serve local grass-fed beef burgers and milk shakes made with liquid nitrogen.
Granted, this kind of wordplay has been around for a while, but is this the beginning of a trend in food and drink circles?
Watch NBC's report on Sofa King Juicy Burger in the video below.
Before You Go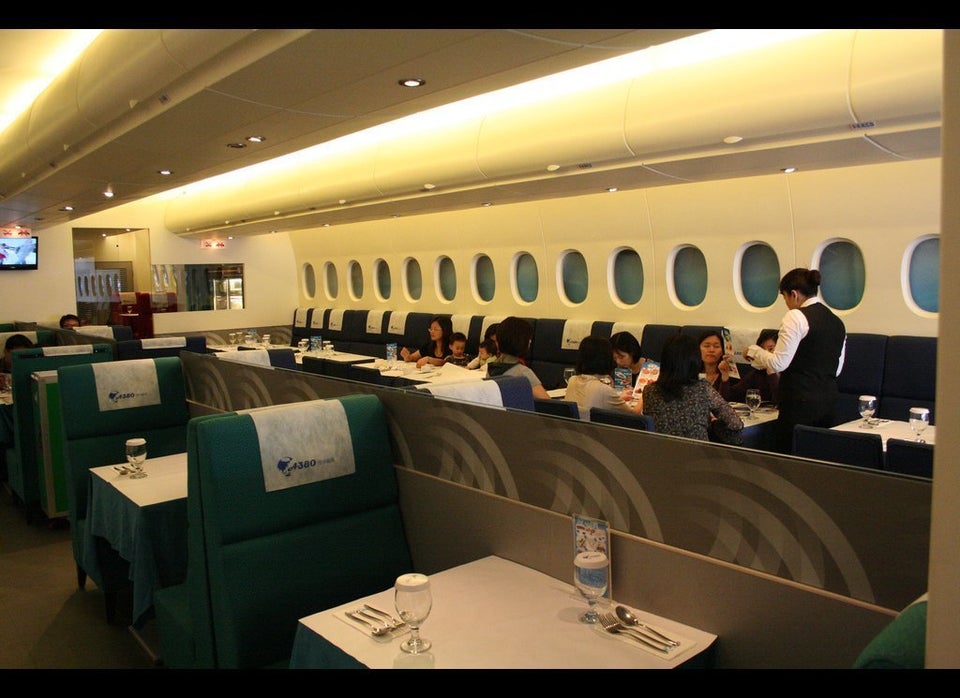 World's Weirdest Restaurants