To err is human. To choose well is divine!
So often I find that people assume that because you are buying something for your home, you feel that you should be able to choose the right item -- meaning the shape, scale and color of say, your new living room sofa. In fact, this is rarely the case and when you choose the wrong item, it is a very costly mistake.
In most areas of our lives we believe in the division of labor, leaving work we are not trained to do to the professionals. As most of my clients are not trained in architecture, interiors or design, they understand that it is best to leave these decisions/suggestions to a professional. Goodness knows I leave my legal work to my lawyers and my accounting work to my accountant.
And while you may spend a bit more working with a professional -- the look of your home will be appreciably improved. Additionally, you will avoid those expensive mistakes, buying a sofa that might be too large with a fabric that is possibly too dark or not durable. Therefore when you move to your next home, there is a good chance that the sofa might stay behind or if it does move with you, you might get it in place and realize it does not work.
All of that being said, how do you buy a sofa? I laugh when friends call and say "I need a sofa, where should I go shopping," as if there was just one place to go. I then retort, that would be like me asking you where to buy a pair of black pants? There are hundreds of resources, price points, sizes and styles to choose from. Where does that leave you when you are shopping for a sofa? When I work with clients, all upholstery (ie. your sofas, lounge chairs, arm chairs, etc.) is custom, in some manner. And that can mean different things.
One custom option is to choose a sofa from a manufacturer like Ferrell Mittman. Your designer places the order with them and sends in your own fabric to be used to upholster the sofa (this is called COM -- customer's own merchandise). This fabric is chosen from a fabric showroom, samples will be selected by your designer.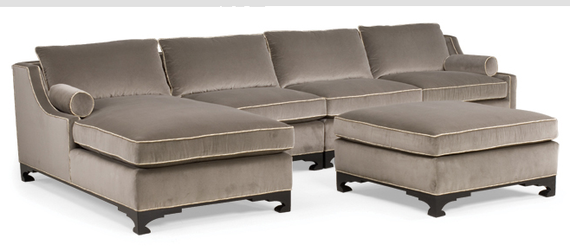 Another custom option is to choose a sofa from a manufacturer like B&B Italia. In this instance you choose your fabric from their showroom since they have stringent fabric requirements and make it a bit of a chore to use your own materials (you have send fabric samples to Italy for approval, and if approved sending your fabric to Italy is fraught with problems. Thereby making an already lengthy process, interminably long). They have a wide selection of neutral fabrics and leathers.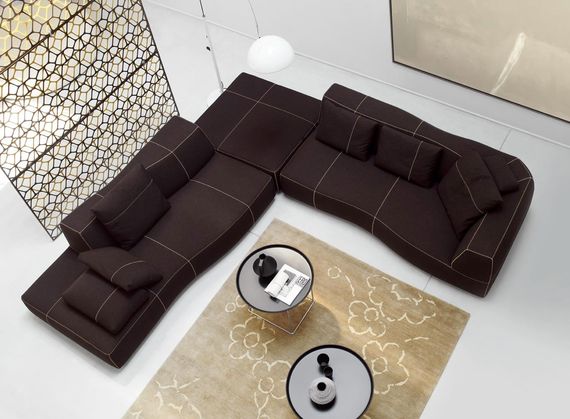 And then there is a hybrid option at showrooms like Holly Hunt. Here you choose from one of the lines that they rep, and you have the option to choose one of their wonderful fabrics or send in your own materials.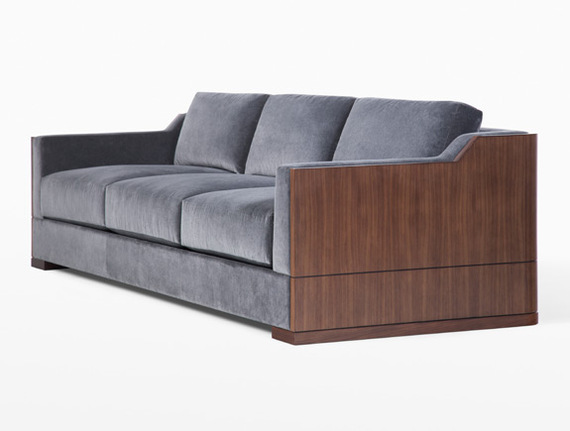 There is much more to know about purchasing a sofa, things like seat depth, seat height, back height, what is most comfortable is determined by the owner's size, height and the length of your legs. In the end I feel it is important to work with a designer because to a person there are two mistakes that are made by just about everyone who buys a sofa on their own -- the piece is too large for the space and the finishes are much too dark. In order to have a happy beautiful home, one that will sing either "swinging bachelor bad" or "I am looking for a wife and family," it is imperative that you employ a professional to the task at hand.