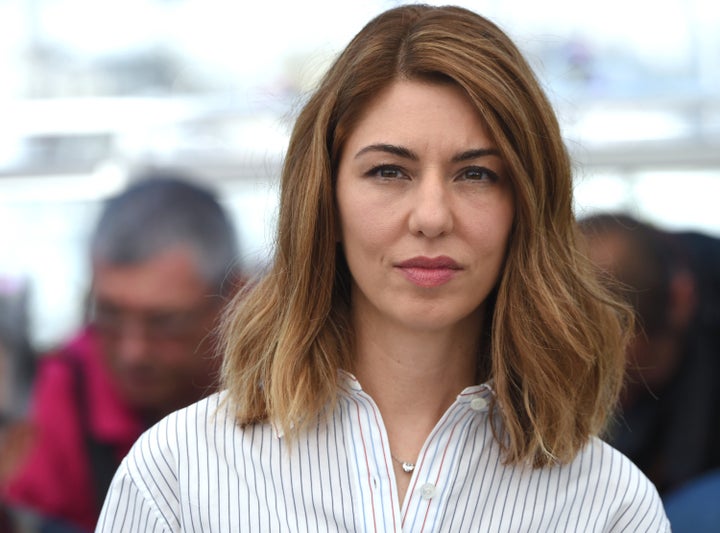 Ending a 56-year gap, Sofia Coppola became the second woman to receive the Best Director award at the Cannes Film Festival as the gala wrapped up on Sunday.
Russian Yuliya Solntseva won for "The Story of the Flaming Years" in 1961. Coppola was honored for "The Beguiled," a Southern Gothic horror that updates the 1971 Civil War drama starring Clint Eastwood. Three of the director's previous features ― "The Virgin Suicides," "Marie Antoinette" and "The Bling Ring" ― also competed at Cannes.
"I was thrilled to get this movie made and it's such an exciting start to be honored in Cannes," Coppola said in a statement.
Along with praising "my great team and cast," she thanked Universal Studios and one of its speciality divisions, Focus Features, "for their support of women-driven films."
Nicole Kidman, a star of "The Beguiled" and three other Cannes selections, received a special prize marking the French festival's 70th anniversary.
The coveted Palme d'Or, one of filmmaking's most lauded honors, went to "The Square," a surprising choice for a festival that typically favors intense dramas. "The Square" is a farce about an art museum staging a radical exhibition that sparks a social crisis.
Pedro Almódovar, the acclaimed director of "Women on the Verge of a Nervous Breakdown" and "Talk to Her," headed this year's jury, which also included Will Smith, Jessica Chastain, Chinese actress Fan Bingbing, South Korean director Park Chan-wook and Italian director Paolo Sorrentino.
Here's the full list of winners. Many of the hits at Cannes factor into the Oscar race.
Palme d'Or: "The Square," a Swedish art-world satire directed by Ruben Östlund
Grand Prix: "120 Beats Per Minute," an AIDS drama directed by Robin Campillo
Jury Prize: "Loveless," a Russian missing-child drama directed by Andrey Zvyagintsev
Best Actress: Diane Kruger, "In the Fade"
Best Actor: Joaquin Phoenix, "You Were Never Really Here"
Best Director: Sofia Coppola, "The Beguiled"
Best Screenplay: a tie between "You Were Never Really Here" (written by Lynne Ramsay) and "The Killing of a Sacred Deer" (written by Yorgos Lanthimos and Efthymis Filippou)
Camera d'Or, honoring the best debut feature: "Jeune Femme," directed by Léonor Sérraille
Best Short Film: "A Gentle Night," directed by Qiu Yang
70th Anniversary Prize: Nicole Kidman, who starred in four Cannes titles ("The Beguiled," "The Killing of a Sacred Deer," "How to Talk to Girls at Parties" and "Top of the Lake: China Girl")
Popular in the Community