A young girl from California delivered a message about immigration reform to Pope Francis on Wednesday and received a blessing in return for her efforts.
Sofia Cruz, 5, of South Gate, California, was attending a parade for the pontiff in Washington D.C., when she crossed the police barricade. The pint-sized girl was wearing a brightly colored dress and carrying a yellow T-shirt that read in Spanish "Pope: Rescue DAPA so the legalization would be your blessing," both of which likely caught his eye.
Once the pope spotted the girl and gestured for her to come forward, one of the U.S. Secret Service officers handed her to a bodyguard who then carried the girl to the vehicle to receive a papal hug and blessing.
"[Immigrants] are good people, they work hard in the fields...like my dad, who I barely get to see," Sofia wrote, per ABC News. "I ask that they stop deporting our parents because we need them to grow and be happy."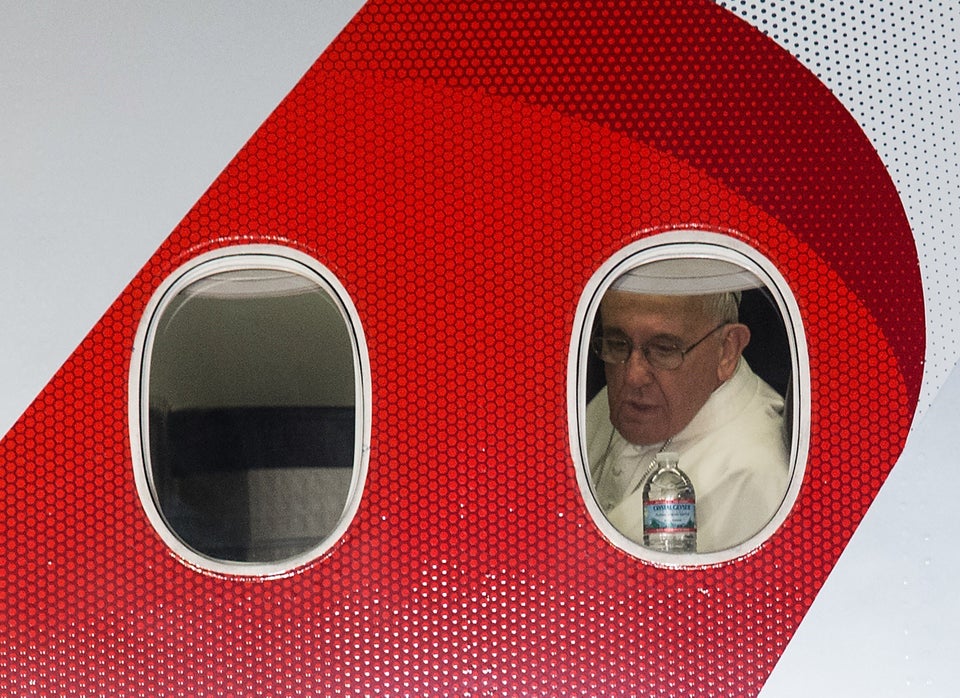 Pope Francis In The U.S.
Related
Popular in the Community