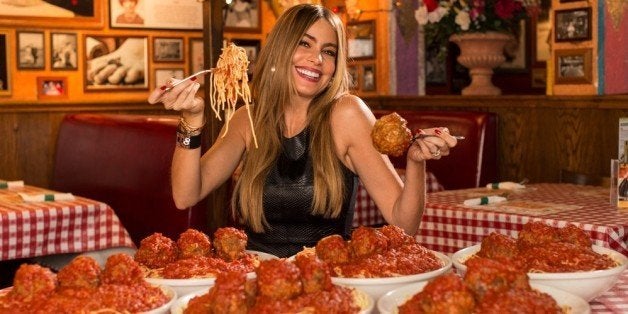 The "Modern Family" actress is teaming up with Italian restaurant chain Buca di Beppo to raise money for the "Meatballs 4 Niños" campaign benefitting the St. Jude Children's Research Hospital. The restaurant boasts 97 locations, each of which will be donating $1 to the campaign for every meatball dish served.
Vergara, who was photographed enjoying the 333–calorie meatballs, is proud to be promoting the cause. "It means so much to me that one of my favorite restaurants is supporting a cause so dear to me. Thanks to programs like this, families never receive a bill from St. Jude for anything -- not for treatments, travel, housing or food," she explained.
As a thyroid cancer survivor, St. Jude's research and efforts are particularly important to Vergara and this isn't the first time she's worked to benefit the charity. Vergara joined the hospital's "Thanks and Giving" campaign in 2013 to help raise money to find a cure for cancer. "As a mother and cancer survivor, there is nothing more important to me than helping to support the work of St. Jude," she said at the time. "They help save the lives of children around the world."
You heard her! Those meatballs aren't going to eat themselves.
Related
Before You Go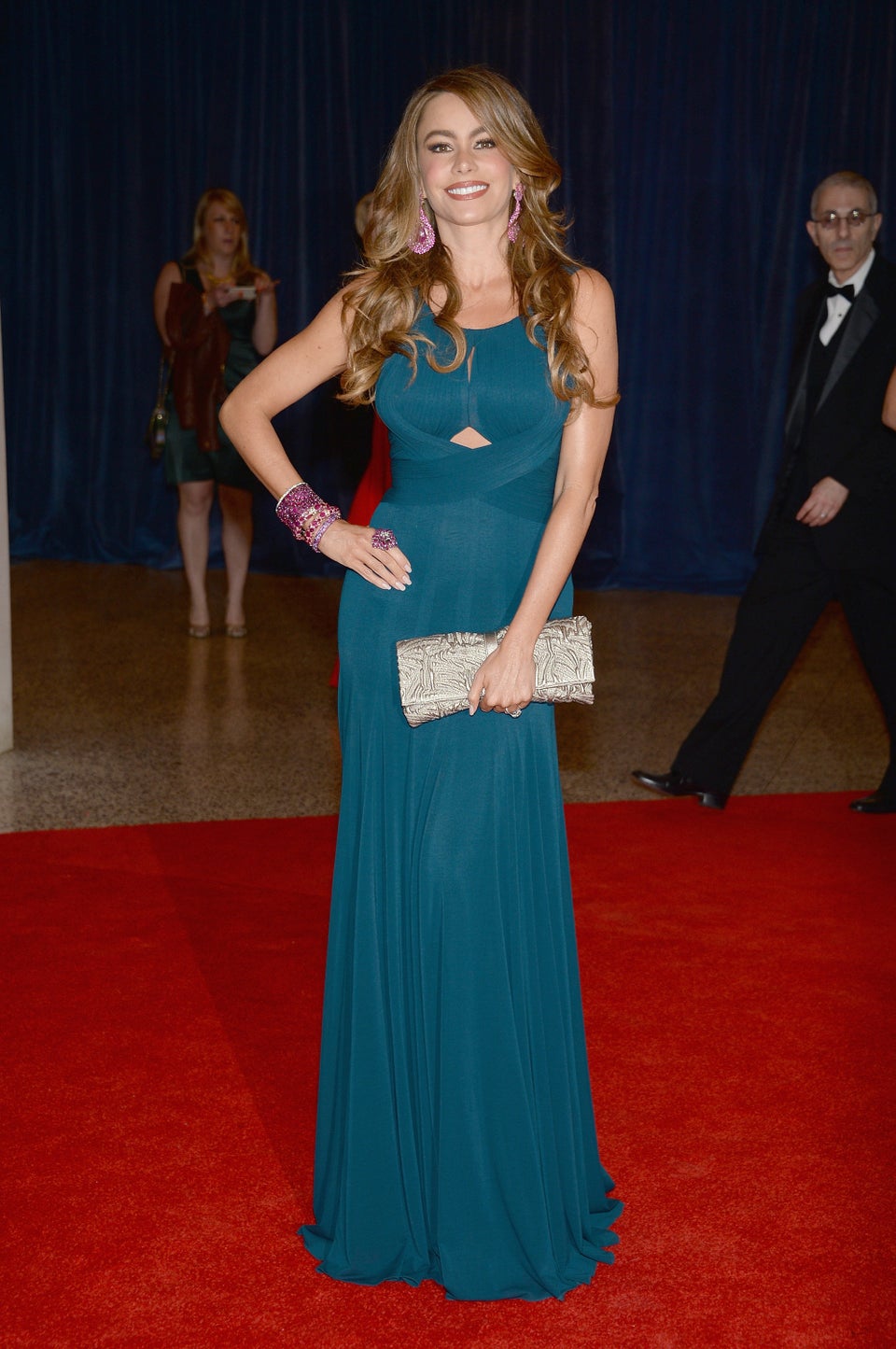 Sofia Va-Va-Voom Vergara
Popular in the Community