Is that Sofia Vergara wearing a pink and yellow kimono? Why, yes it is.
Yesterday, CoverGirl spokesmodels Sofia Vergara and Ellen Degeneres continued to make us laugh as they poked fun at Sofia's ever-so-sultry-and-sexy image with this comedy skit on the The Ellen Degeneres Show.
In her wide-sleeved kimono, Sofia stood with her hands behind her back as Ellen hid behind her and under the kimono, replacing Sofia's arms and hands with her own. In order to promote CoverGirl's new products, Sofia let Ellen graciously smear make-up all over her face as she read from a script prepared by Ellen's writers. The host splashes water on Sofia's face before "applying" foundation, powder, eyeshadow and lipstick, well, everywhere.
Considering how much hype surrounds the Colombian superstar, it's comforting to know that Sofia is also a good sport.
SOFIA VERGARA IS TURNING OUT TO BE QUITE THE ENTREPRENEUR:
Before You Go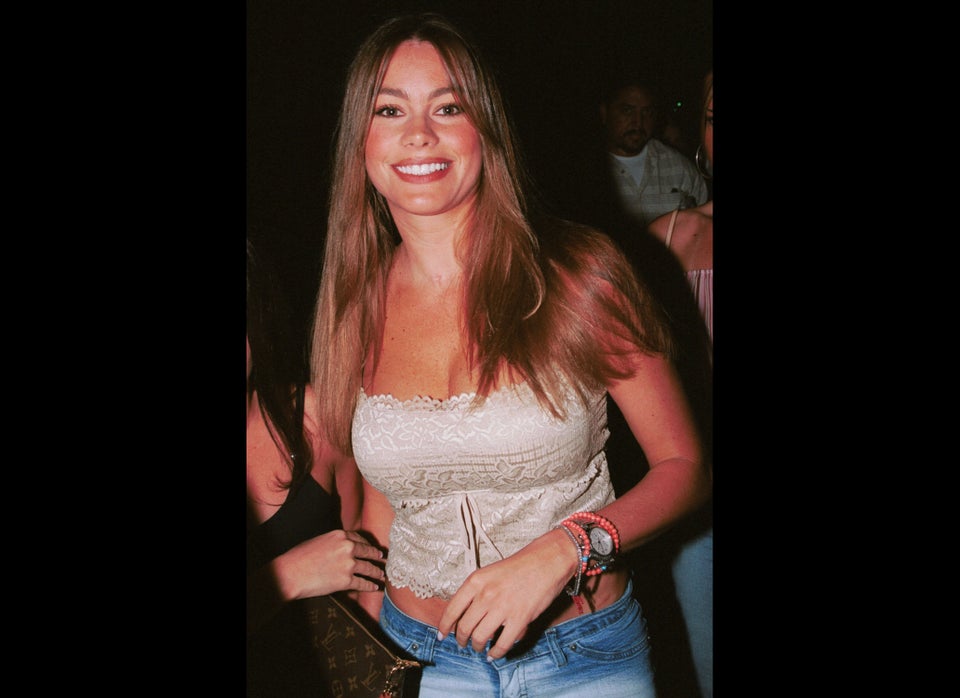 Sofia Vergara Over The Years
Popular in the Community