 A rose by any other name would smell as sweet -- but make it a Colombian rose in a floral fragrance blend with the name "Sofía" on the bottle, and things just got a little bit sweeter.
Over the last decade the actress has become a household name thanks to endorsements deals with Pepsi, Cover Girl, Rooms to Go and Head & Shoulders in addition to her own Kmart clothing line, management firm and TV projects. Vergara chose a hands-on approach by entering into a partnership with fragrance house Parlux Ltd. instead of merely a licensing deal, according to the magazine.
"I usually don't like getting into things where I don't have a say. I just don't want to give them my name and say, 'Do whatever you want.' I am trying to create my brand," she told WWD. "I've been able to do many other projects. I have my clothing line, the makeup, the hair, the furniture, and this was something that really rounds out my brand."
Sofía will launch on April 24 via HSN exclusively, at first. The actress says the fragrance is very much a reflection of her personality and roots and includes notes of Colombian Rose, Colombian Orchid, blackberry, among others.
"I have orchids and roses because those are my favorite flowers, and they're Colombian," Vergara told Women's. "I wanted to bring a little bit of who I am, my ethnicity, where I'm from, and I thought it was very cool to be able to get flowers from Colombia actually into the perfume."
"When I started acting I thought, 'Oh, I'm going to move to Hollywood, I'm going to take the best speech class.' I didn't understand how Penélope Cruz and Salma Hayek had not fixed their accent," Vergara said in her interview with WWD. "When I would go to auditions I would get super self-conscious of what I was saying, and I couldn't concentrate on the acting. I was just concentrating on the pronunciation. One day I said, 'This accent is never going to change.…I'm going to keep trying the way I am and, if it doesn't work, I'll go back to the Latin market.'"
The frequently mocked but widely recognized accent has become part of Vergara's persona both on-and-off screen. And as the ABC series reaches the end of its fifth season with four consecutive Emmy wins for Outstanding Comedy Series, it's clear that the choice to preserve it has proved successful.
In late February, the "Modern Family" cast went Down Under for two weeks to film for the upcoming Australia vacation episodes. The actress went wild with the wildlife and stunned in a neon cutout swimsuit on the beach in between takes.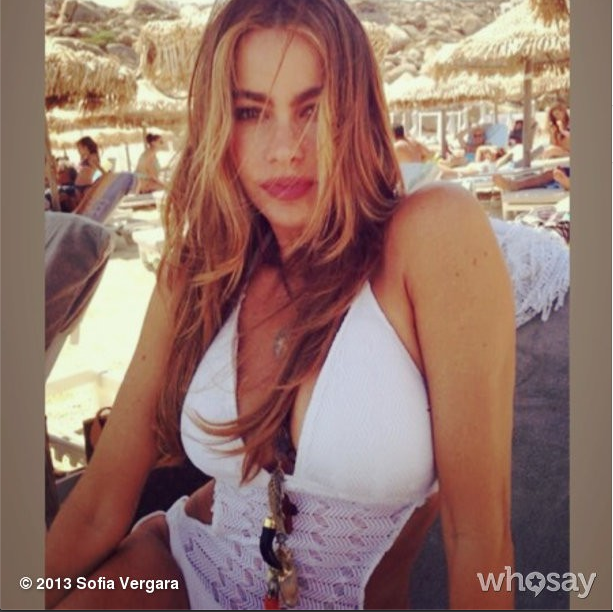 Sofia Vergara's Hottest Moments