Then, O'Brien asked Sofia about her 20-year-old son. People confuse her son for her brother and Sofia loves it.
"I know I love it when people get confused. But he hates it," Sofia says.
When she dropped him off at college, the father of her son's roommate thought Sofia was her son's sister and thought how it was great his sister dropped him off. Only to have Sofia play along but had to drop the act at the behest of her son.
But how does Sofia feel about people making fun of her accent?
Sofia says she loves it. According to Sofia, Modern Family co-star Julie Bowen does the best impression, hand gestures and all. Ed O'Neil, on the other hand, who plays her husband on Modern Family, needs some work.
"He doesn't do it that well, not as good as Julie, but it's great working with Ed, even though he doesn't know how to do my accent," Sofia jokes.
The best part of the interview was when Conan let Sofia touch it. That's right folks, he let her touch his... hair.
What else were you thinking?!
"It's unbelievable, it's fluffy, no?" Sofia said as she fondled Conan's hair. "It's like cotton-candy!"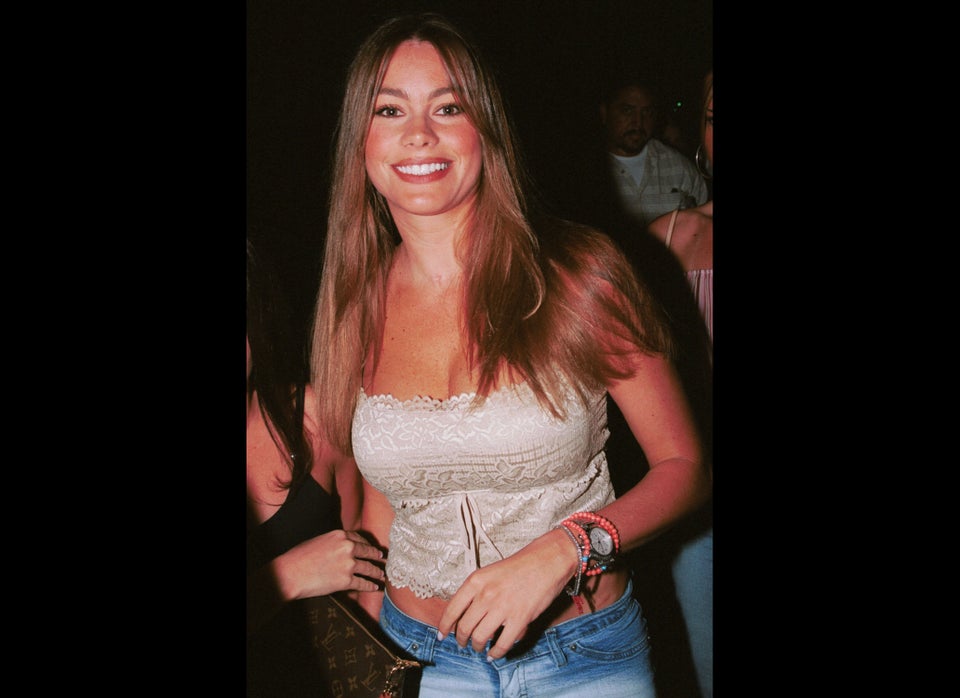 Sofia Vergara Over The Years
Popular in the Community