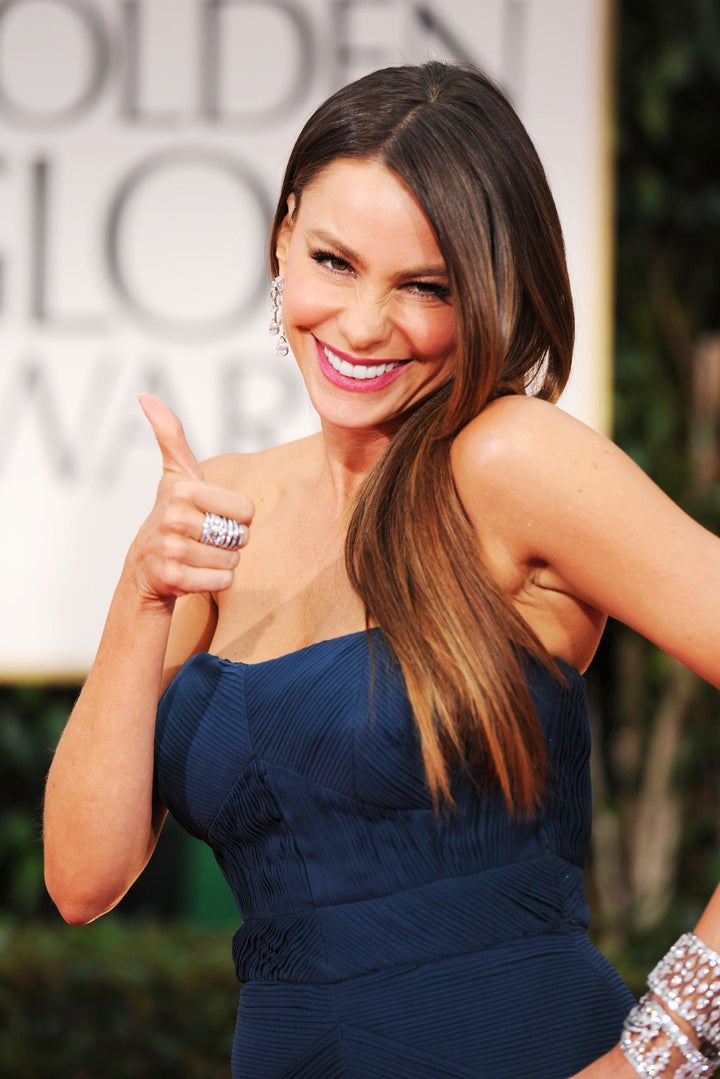 A boozy affair that crams all of Hollywood biggest names into one small space, the Golden Globe Awards always seem to produce some unlikely pairings and photo opportunities. And now, in the age of celebrity photo sharers on Twitter, we get to see all the awkward duos in all their glory.
Shortly after Sunday night's show, frequent celeb photo tweeter Sophia Vergara posted a particularly interesting pic on her WhoSay account. No, it wasn't with a "Modern Family" co-star, or someone from one of her upcoming films, or even a stylist. Heck, it wasn't even a producer or agent. No, Vergara had her arm around none other than Newscorp chair Rupert Murdoch himself.
Murdoch, as the ultimate owner of Fox Searchlight, had himself a nice evening, film-wise; that studio's film "The Descendants" won Best Motion Picture Drama, and George Clooney won Best Actor in a Drama. It wasn't such a great night for his studios' TV shows, save for the win for Jessica Lange of "American Horror Story," but it looks like, all things considered, he was happy to be there.
Vergara and Murdoch may have been brought together by her boyfriend, Florida politician and Onion Crunch creator Nick Loeb; as a conservative, he's been a guest on Fox News, and is seen as a bright young star for Murdoch's network's party of choice.
Popular in the Community