Fashion critics might think Sofia Vergara tends to favor a certain style dress for red carpet events, but the "Modern Family" star isn't fazed by it.
"Sometimes you read in the press, like, 'Oh, Sofia is wearing again the same shape dress,' and I want to answer them and say, 'What the fuck do you want me to wear?' Obviously there's a reason why that's what I go for," Vergara told Vanity Fair for the magazine's May 2015 issue.
The actress appears on the cover in a photo shot by Annie Leibovitz, looking like a screen siren in an off-the-shoulder red dress. Inside the issue, she goes topless, wearing just a pair of white briefs with a dog perched on her back. While she has never been one to shy away from showing her curves, it has not always been easy outfitting her shape.
"My boobs are, like, huge," she said. "My whole life, buying a bra was a nightmare. What I used to do when I moved to LA, I found places like Frederick's of Hollywood that make bras for [strippers]. Believe me, I wish I had fake boobs. I lay down and they completely go down like all the way, like here ... It's not fun."
For more with Sofia Vergara, head to Vanity Fair and get a copy of the May issue, on tablets April 8.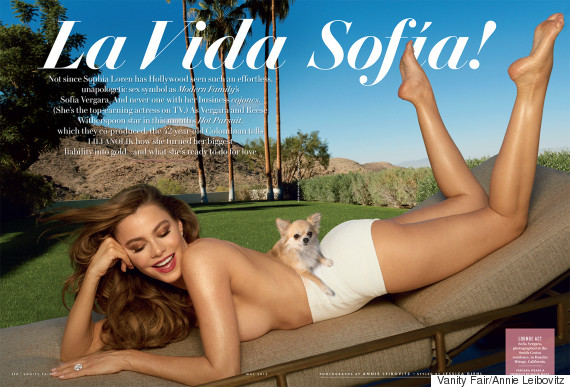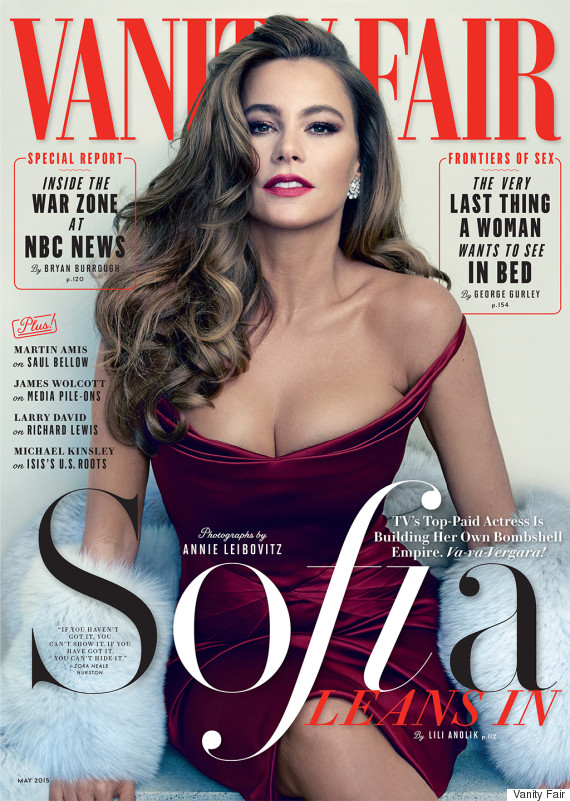 At the American Music Awards, 2009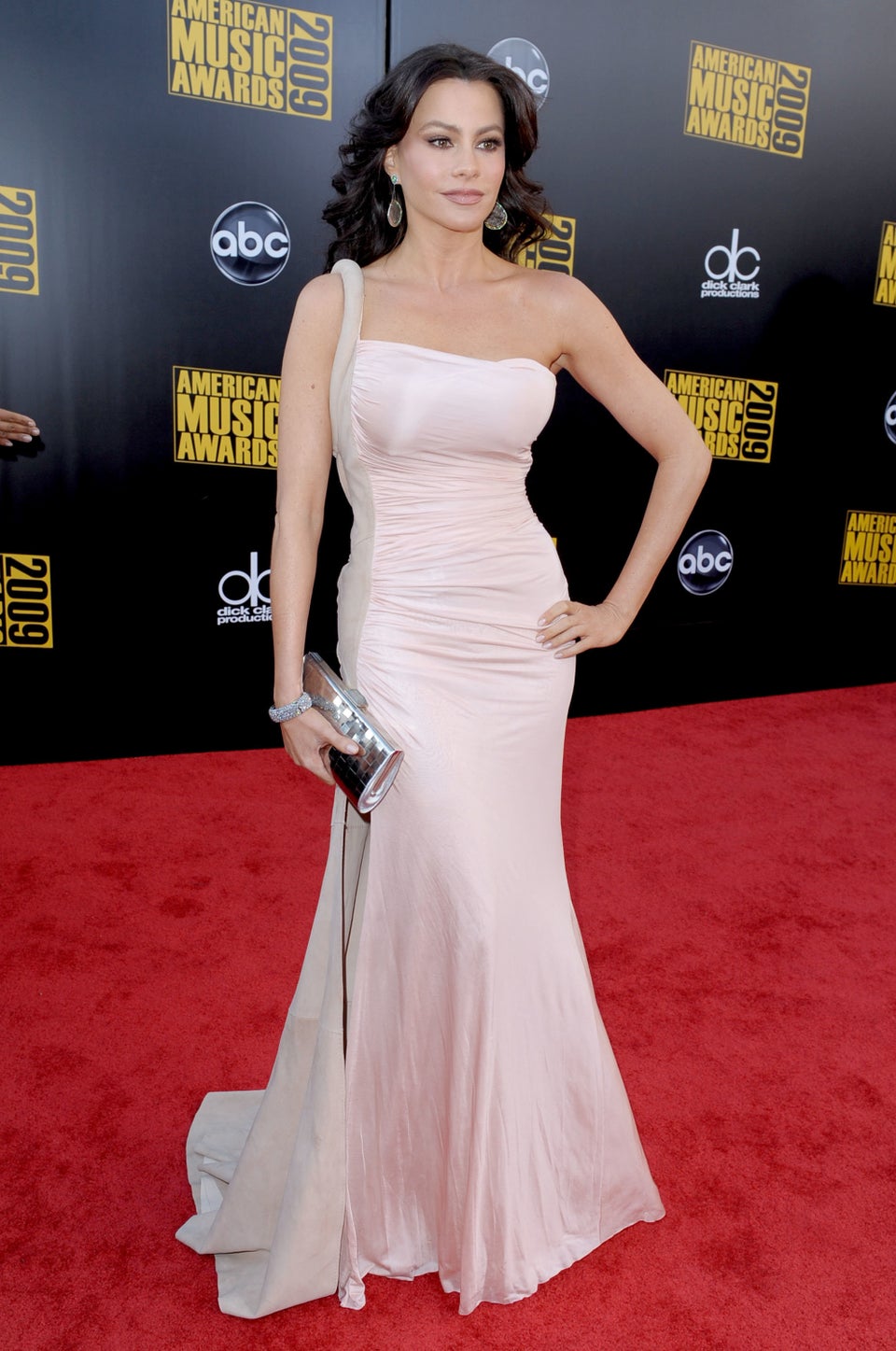 At the 62nd Annual Primetime Emmy Awards, 2010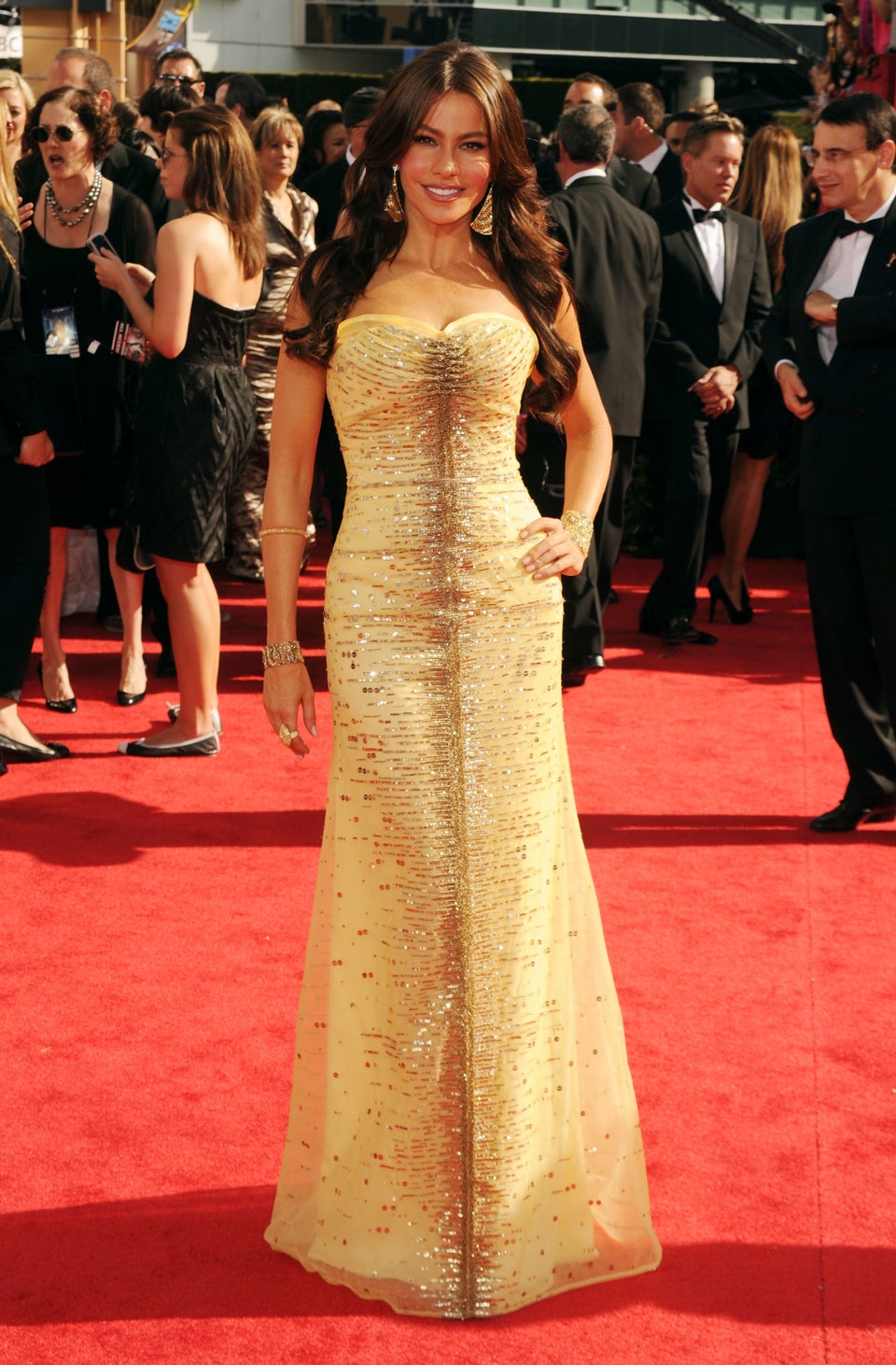 At the 12th Annual Latin Grammy Awards, 2011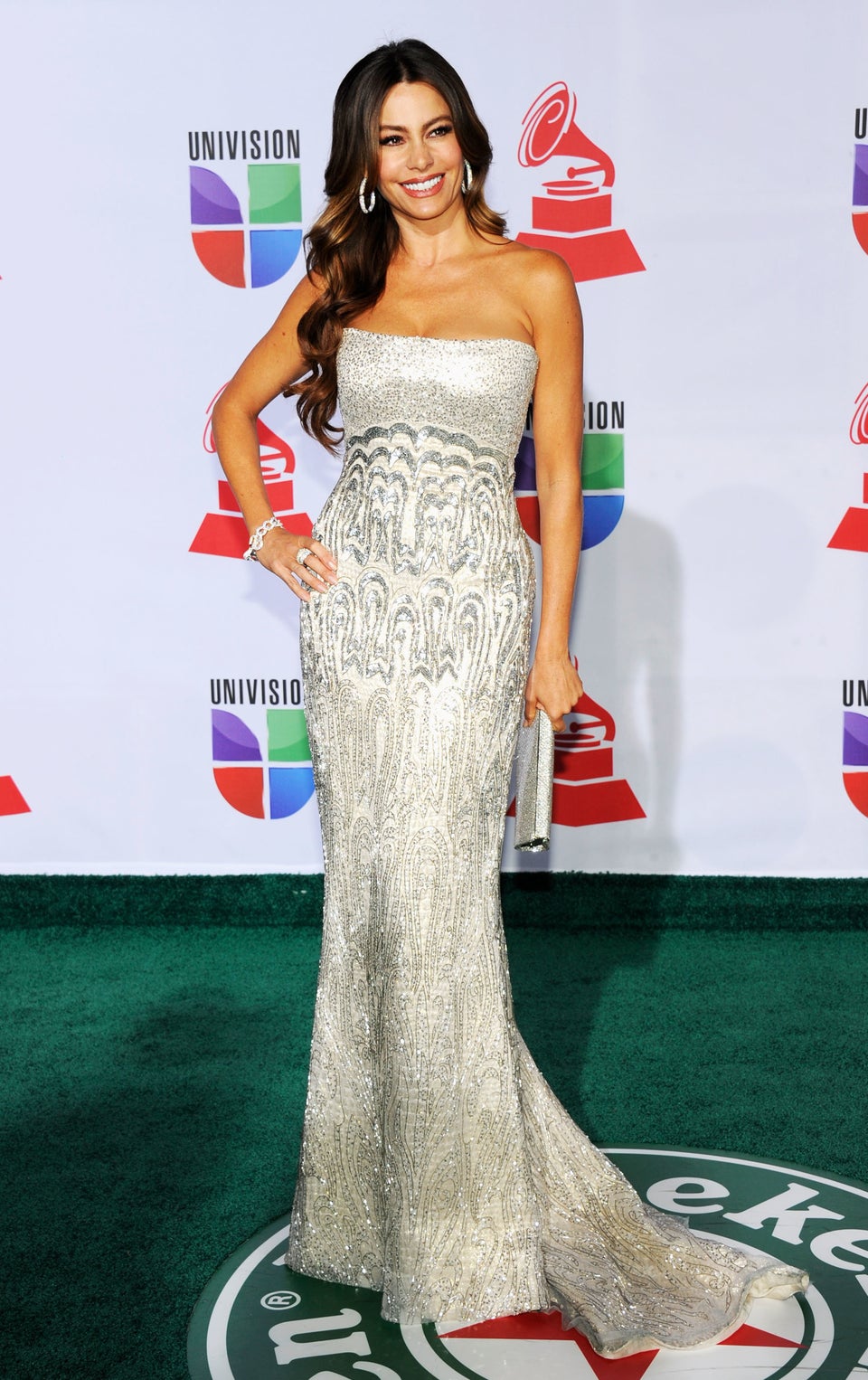 At the 64th Annual Primetime Emmy Awards, 2012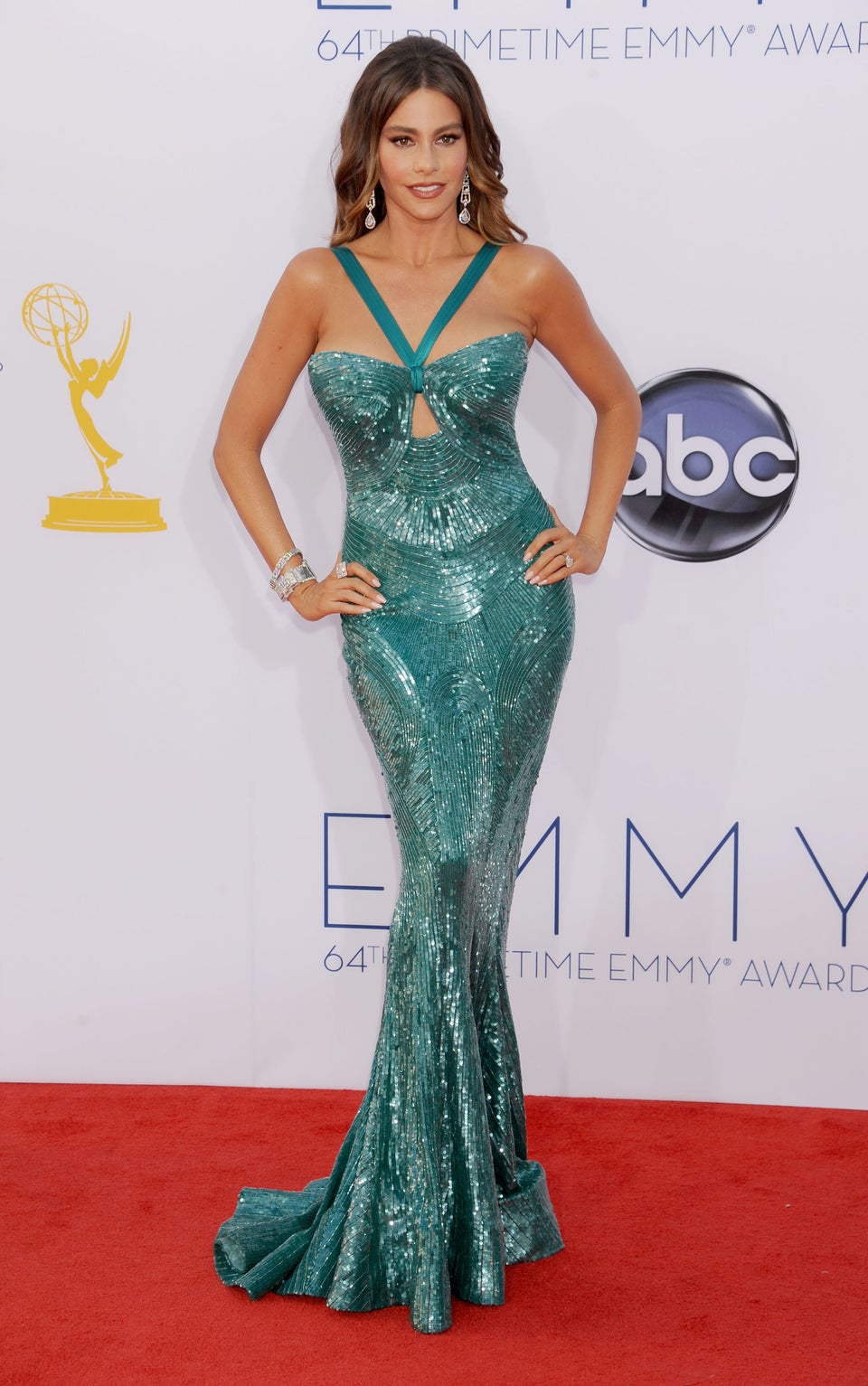 At the Vanity Fair Oscar Party, 2012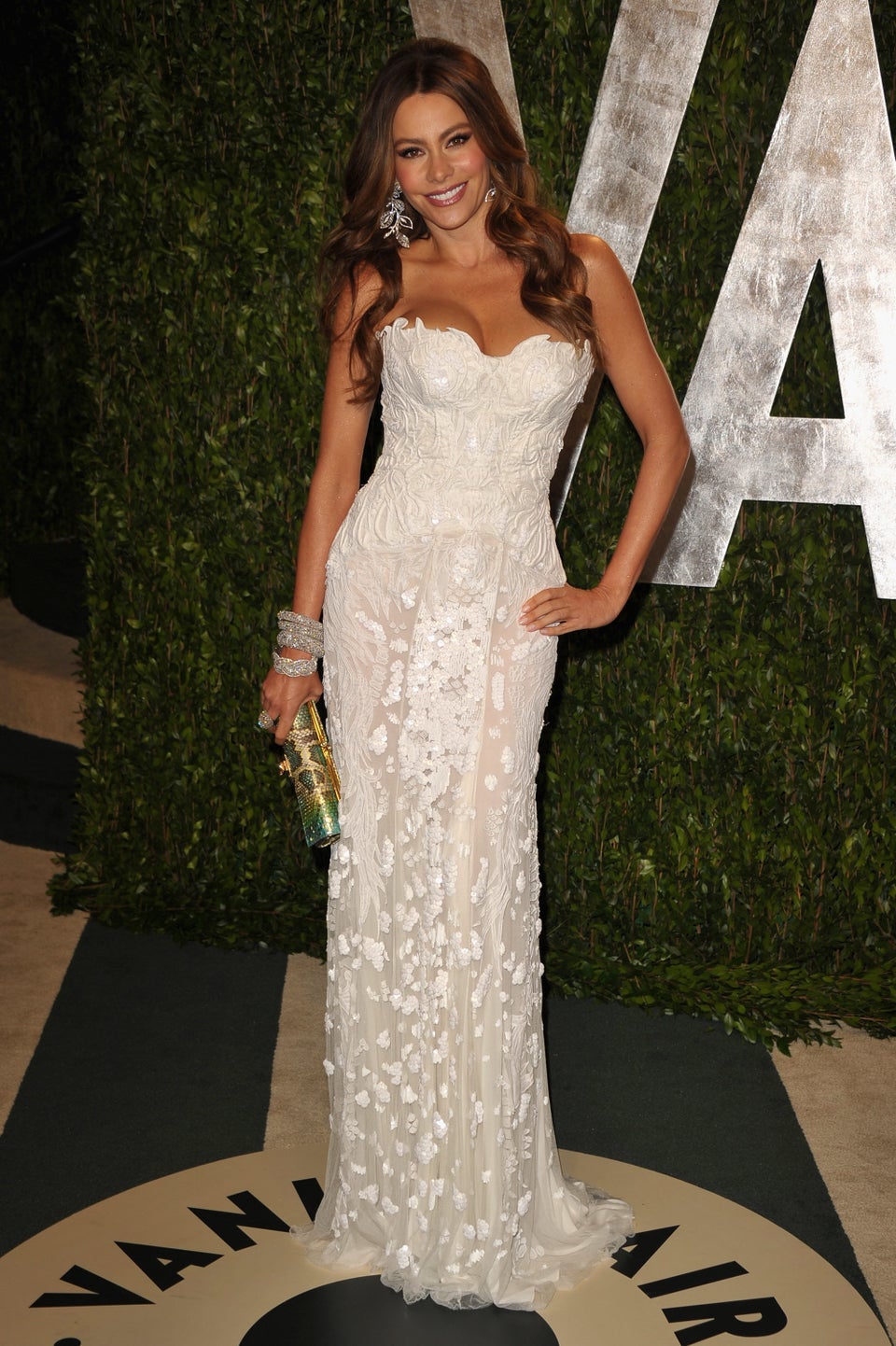 At the 69th Annual Golden Globe Awards, 2012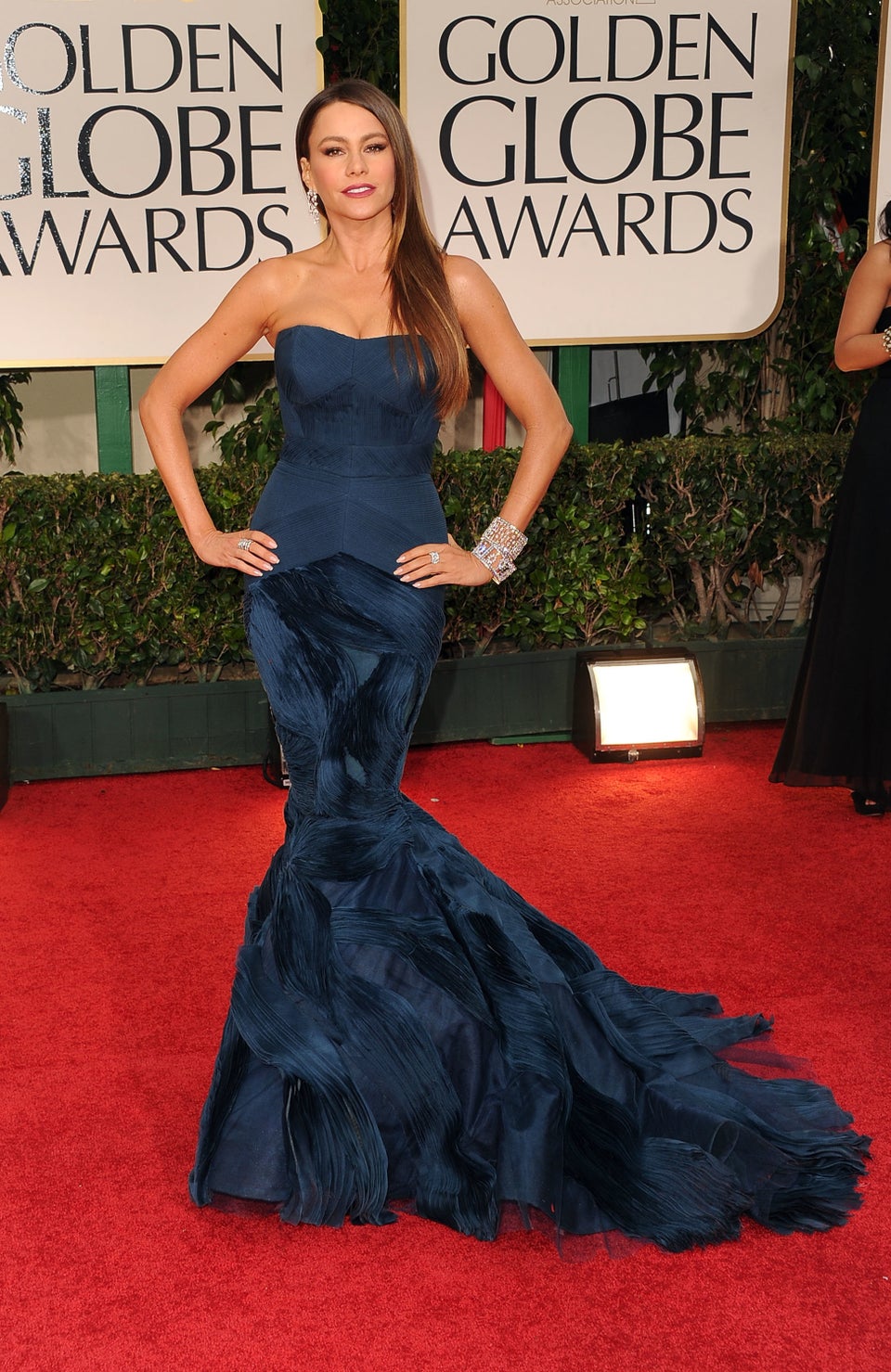 At the 65th Annual Primetime Emmy Awards, 2013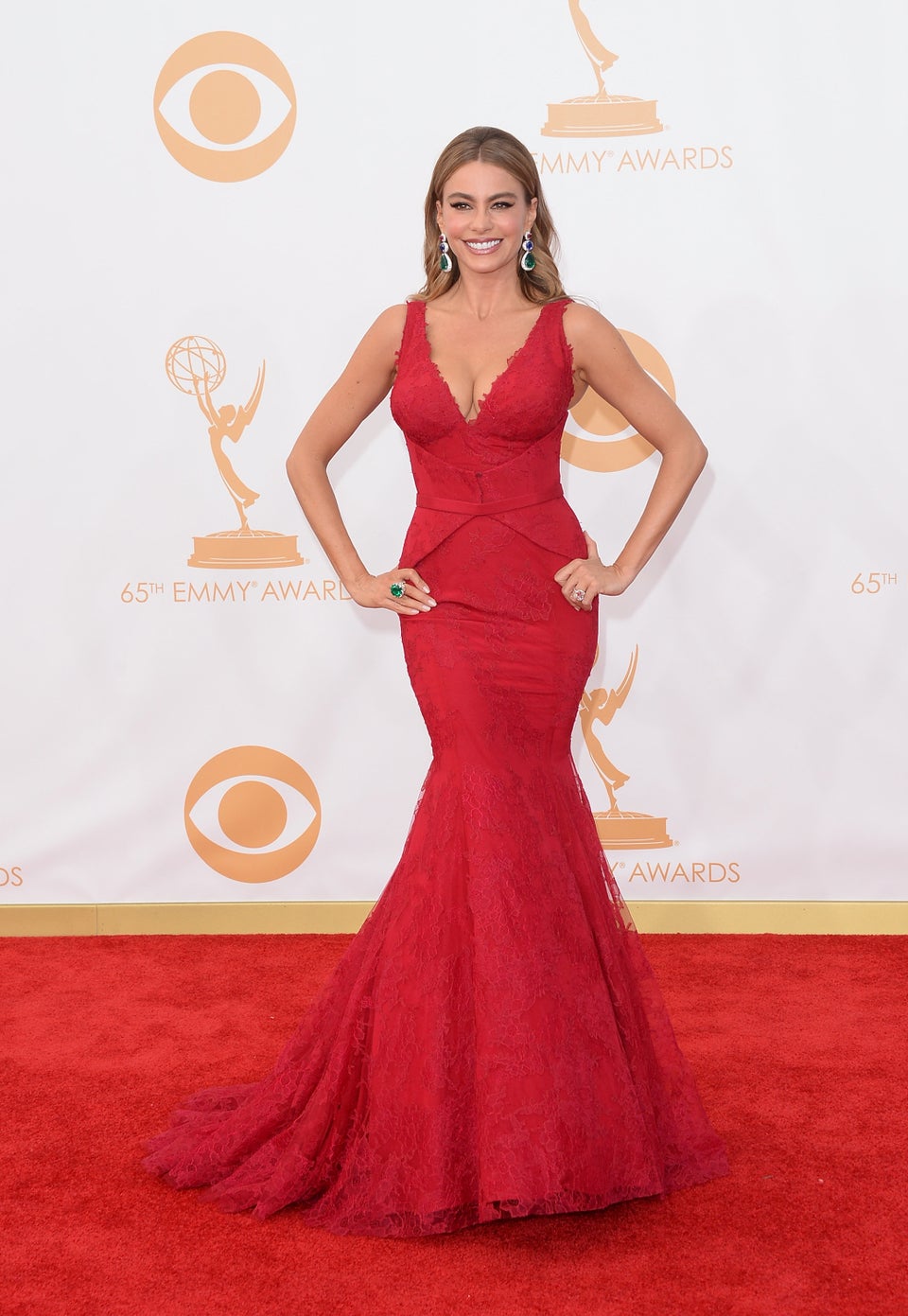 At the 70th Annual Golden Globe Awards, 2013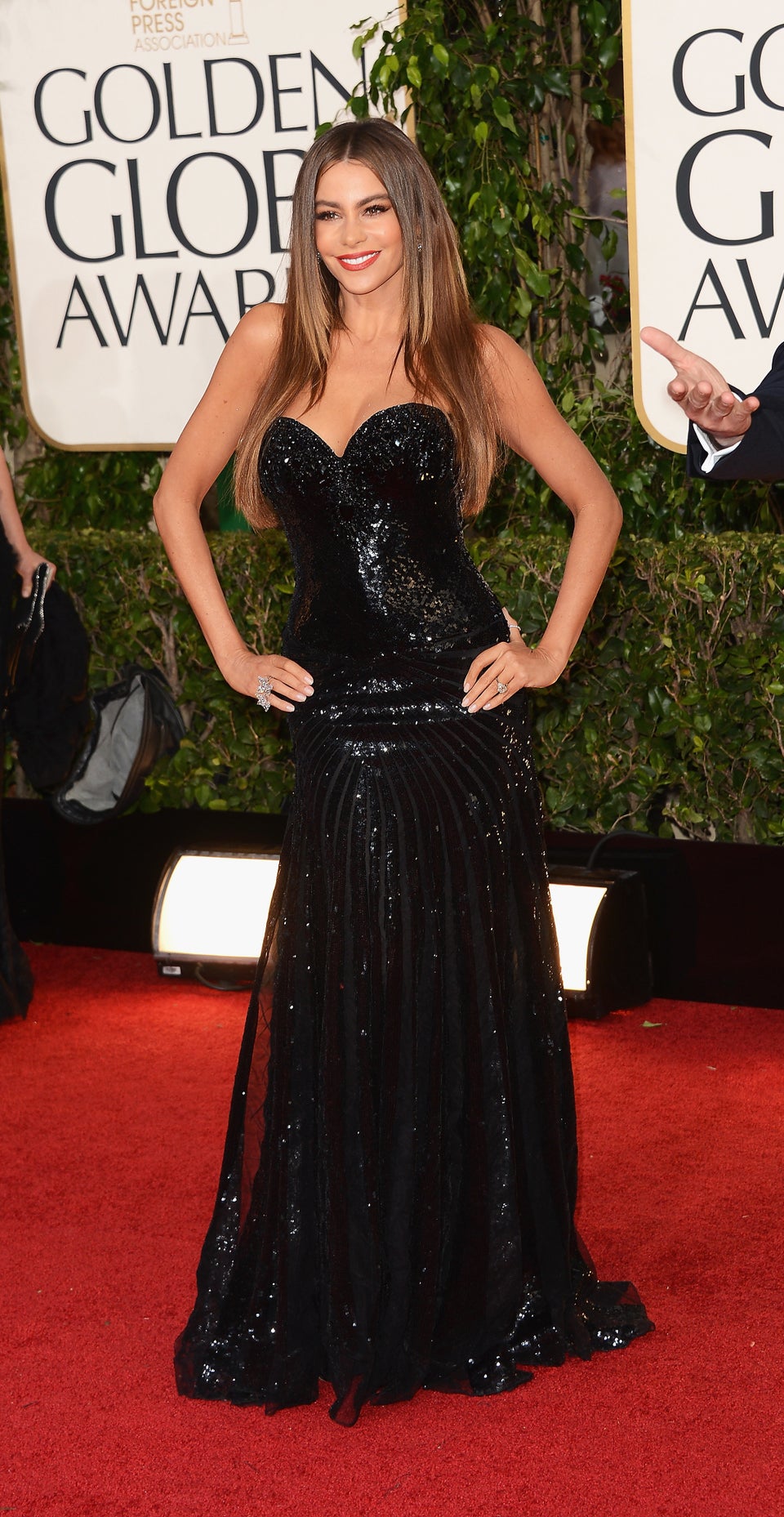 At the 20th Annual Screen Actor's Guild Award, 2014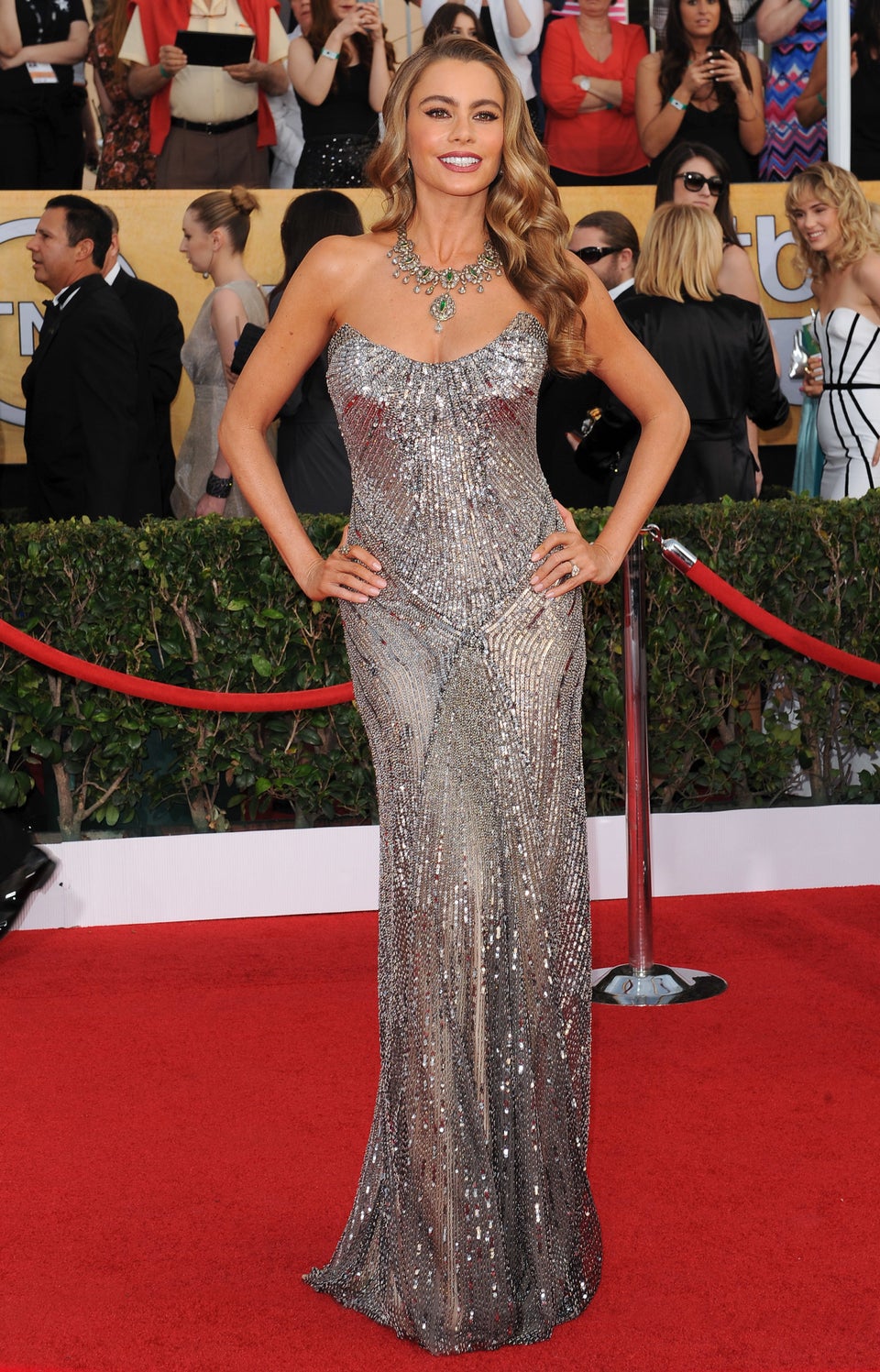 At the 100th Annual White House Correspondents' Association Dinner, 2014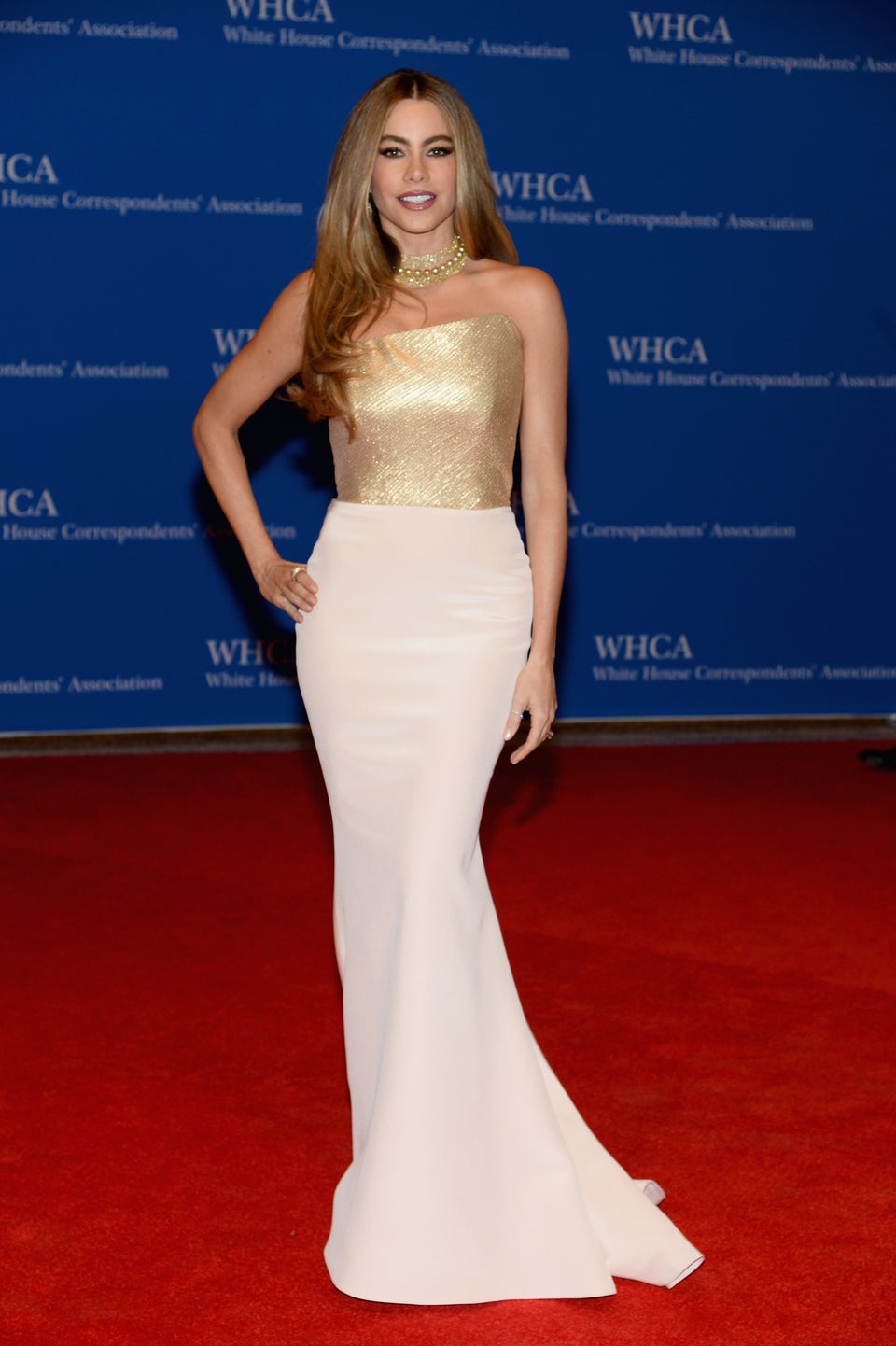 At the Vanity Fair Oscar Party, 2014