If anyone can insert a little sexy into functional garments, it's Sofia Vergara, right? The buxom Latina will be doing just that when she releases a collection of shapewear for Kmart.
Sofia already has a line of clothes, jewelry, handbags, shoes and home items for the retailer, but she's now looking to expand her fashion empire by giving everyday women the less-than-glam secret to Hollywood perfection. Women's Wear Daily reports that Sofia's nine-piece shapewear line for the chain will be released in June and retail at $14.99 to $23.99, a reasonable price range for the collection's target demographic: "soccer moms."
The toning bodysuits, camis, tanks, bustiers, waist-shaping undies, thigh slimmers and slips will definitely come in handy for the "Modern Family" actress herself -- remember that unfortunate wardrobe malfunction at last year's Emmys? We're guessing that's where the seed was planted for the shapewear line.
Of course, Sofia doesn't need too much help to look great, even though she claims getting dressed is difficult with her hourglass-shaped figure. "No matter what I wear, I look like a stripper," she told Self magazine in March.
Here's hoping that Sofia's shapewear collection will help to solve that, er, problem.
Think we'll look like this if we wear her shapewear?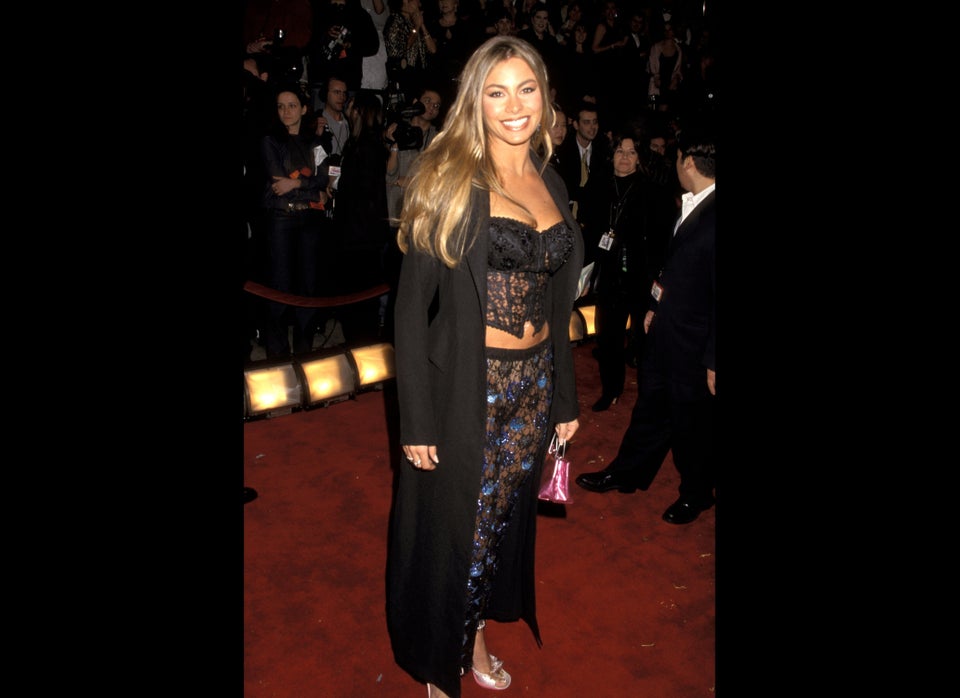 Sofia Vergara's Style Evolution