Not many people know about Sofia Vergara's battle with cancer. The "Modern Family" star was diagnosed with the disease when she was just 28 years old and underwent surgery to remove her thyroid.
HuffPost Celebrity was on hand for the launch of the campaign at the Trump SoHo in New York City on April 17, where Vergara discussed her own battle with the condition and what she does to stay happy and healthy.
Vergara revealed that she discovered her thyroid issue while at her son Manolo's doctor's appointment in 2000. The physician convinced her to get a check-up and then found out that her thyroid was abnormal just by touching her throat. They did a biopsy and uncovered that her thyroid was, in fact, cancerous.
"They removed my thyroid and since then I have to use medication," she told reporters at the event. "I got rid of the cancer and then for me it was, 'Oh shoot, now I have to live with this condition my whole life ... I have to be on medication my whole life and I don't have a thyroid.' So, of course I had to make myself realize what was going on with my body and I have to say in the past ten years, I never had a problem. I'm very very straight with the way I try to do what the doctor says and I go to my doctor religiously and get my blood tests."
"I have the thing [prescription bottle] in my night table and before I go to sleep I put [a pill] out, so I just open my eyes and take it," she explained. "Usually I'm a morning person, so I want to have breakfast and immediately eat and everything, so for me this is torture! Like, if I'm working it's fine because the minute I wake up I shower, so while I'm showering a half hour, an hour goes by, but when I'm on the weekend, I'm like in my bed, 'This is torture waiting [to eat] 29 minutes … 30 minutes … ok, I can eat something!'" she joked. "But I mean it's simple, it's like everything –- you get used to it."
Still, don't assume the Colombian bombshell eats anything she wants. Vergara admitted she believes in moderation.
"You shouldn't do too much of anything -- that could mean working out, that could mean dieting like crazy. I mean, I drink alcohol, but like a little bit. You have to live your life and be happy because I think being happy and not stressing all the time also helps you. You know, having your good times and being healthy," she explained. "But it's important to go to the doctor, to have your checkups, to workout, eat healthy, everything. Do everything that you can."
"At the beginning when I had the cancer, I thought, 'I'm going to eat everything organic, everything healthy,' because you're thinking, 'What caused this cancer?' You know, I didn't smoke, I didn't do many things that were unhealthy, so I did become a little crazy, but after three months I realized this is so exhausting!" she said, continuing, "It was insane, like having shots of spinach, I mean crazy! So I tried to do healthy things, but not [get] crazy."
"I think the most important part for me is my dosage and not thinking because I have hypothyroidism, [I have to be healthy]," Vergara admitted. "I think everybody should try to eat healthy and work out and exercise for everything. Even for anti-aging, you're going to look better you're going to feel better for everything."
Related
Before You Go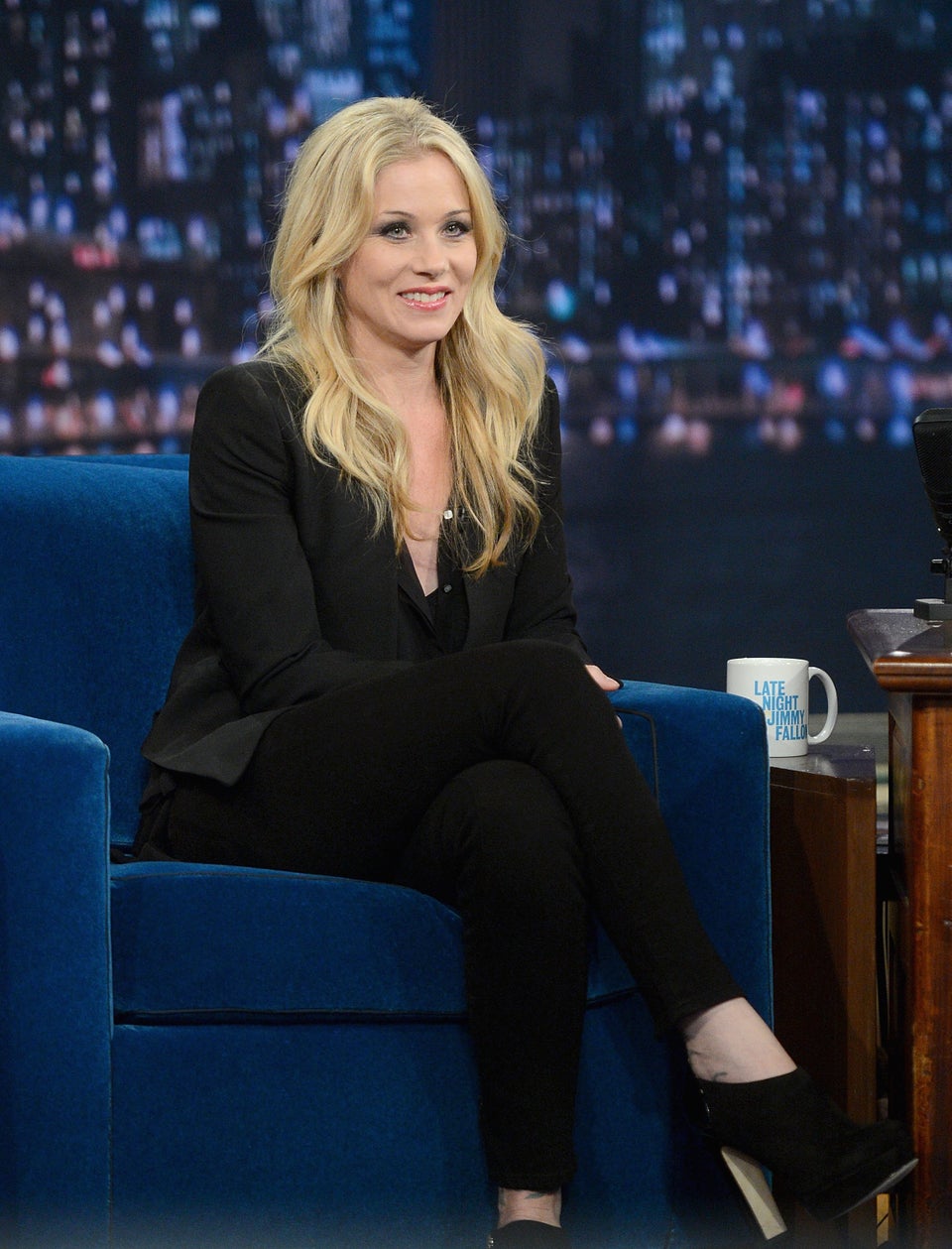 10 Celebrities Who Battled Cancer Before 40
Popular in the Community