When I was 13, I got these ridiculous boobs. I wanted surgery. I told my mom, 'As soon as I'm older, please take these boobs away.' She said, 'Sofía, shut up. When you're 18, it will be different.' I was like, 'Why would I want these huge tits? I'm a 34DD.' It's hard to dress. No matter what I wear, I look like a stripper. That said, I'm grateful I have them, and honestly, they've helped me a lot in my career. And I've always felt sexy.
Wait a minute. Did she say 34DD? That's not quite as large as a 32F, her most recent bra size. While it's not uncommon for a woman's breast size to change or vary from brand to brand, it's interesting to note that Sofia experiences the same breast woes and nightmare-like bra-shopping ventures as normal people. So we can all take solace in the fact that Sofia Vergara is human just like the rest of us -- well, more like an incredibly well-endowed, goddess-like human, but those details are really just semantics as far as we're concerned.
Check out Sofia's September cover for Allure and pick up a copy of the magazine for more photos and details when it hits newsstands next month.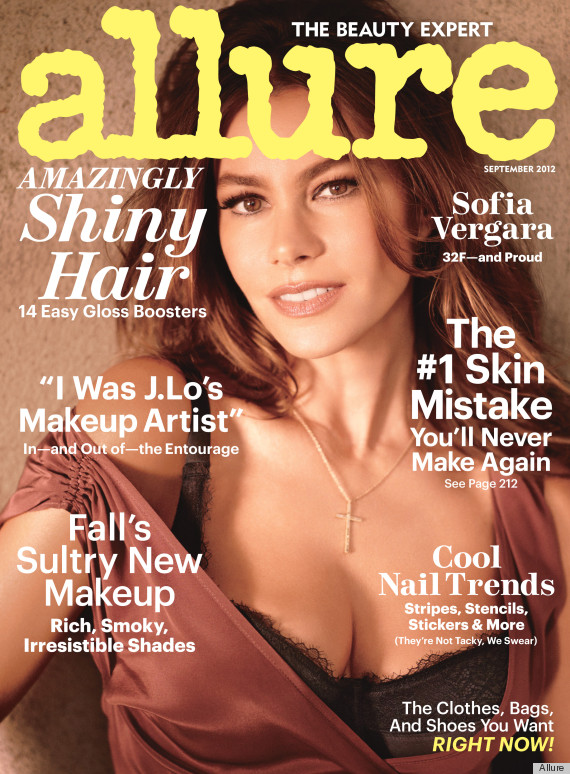 See Sofia Vergara's style evolution!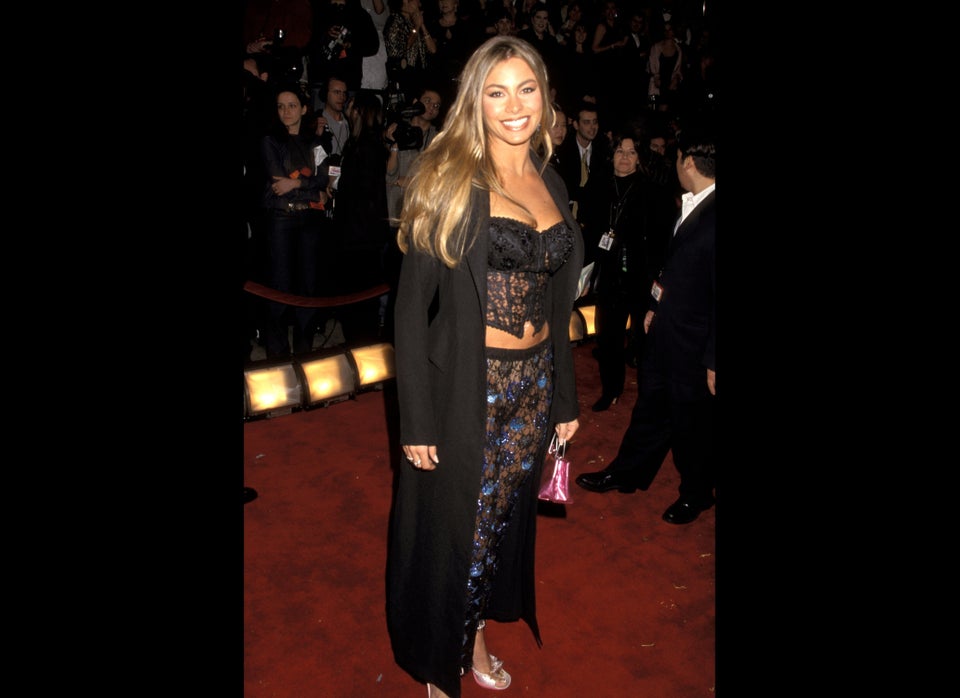 Sofia Vergara's Style Evolution