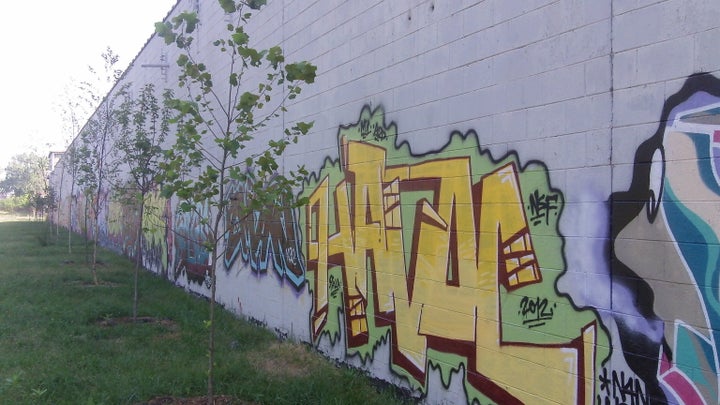 Believe it or not, Theodore Kozerski's garden experiment began as an archaeological dig.
The Row House, located on Sixth Street between Porter and Labrosse, is the oldest remaining building in the neighborhood and once served as a tenement for local laborers. Wayne State University teamed up with the owner of the building, the Greater Corktown Development Corporation (GCDC), on the dig in 2006. Their goal was to learn more about the immigrants who began arriving in Detroit in the 1830s.
After the excavation, Wayne State University planned to turn the area into a small park. However, the effort stalled when Jon Brewster, the student who drew up the plans to rehabilitate the dig site, lost interest in the project.
Kozerski thought it had potential to be more than a park; he saw it as a garden for soil remediation. That's the name given to a variety of methods used to purify soil by ridding it of toxins.
Kozerski, who has spent half a decade as an urban farmer, told The Huffington Post he was intrigued by the idea of using remediation techniques to revitalize Detroit's soil, so that more of the city's land could be used to grow crops.
"We intoxicated the land so much through industrialization over the years. If people want to start farming again and don't have the luxury of importing soil, what are they going to do?" he said. "I figured I would create a spot that's a public space and that also would be a hub for remediation techniques so people could come and take cuttings of the plants that were here."
Kozerski plans to use the site to cultivate plants and mushrooms with soil purifying properties. Although he is still in the process of getting the soil tested, he believes the area has a relatively low toxicity because it was primarily used for residential use. The garden, he admits, is on the vanguard, even in Detroit's nascent urban farming community.
"This is all very experimental," he said, "We figured it was a decent spot and it was a safe place to practice, he said. "We'll have things like bonesett, like yarrow and goldenrod and perennial sunflowers, which are all dynamic accumulators of different toxins."
Those plants remove hazardous materials such as heavy metals from the ground and hold them in their bodies, making it easy for people to dispose of dangerous substances through incineration or placement in a special landfill.
In addition the garden will feature oyster mushrooms, which can break down petroleum at a chemical level. Kozerski has also installed a donated hot tub on the premises, which he aspires to turn into a small pond using carpet, soil and a special non-leaching liner. He'll grow wetland plants that can be used to recycle wastewater from activities such as laundry, dishwashing, and bathing.
So far most of the materials, like the hot tub, wood chips (for growing mushrooms), and stones for a pathway have been gathered by Kozerski through scavenging and donations. About 25 people have volunteered to help with the project, including members of Corktown's neighborhood soccer team. A Wayne State professor of urban anthropology also took his class to the site as an educational field trip.
Kozerski is currently waiting to see if Wayne State can secure money to dig up part of a driveway and help purchase some of the plants. Right now sunflowers are the only remediators on the site; he hopes to plant the others in the fall.
Ultimately Kozerski wants to turn the space into a small pocket park where people can visit and learn about some of the more interesting properties of plants and mushrooms. The site is certainly well situated for this type of park, due to its proximity to the historic Workers' Row House and a nearby bicycle greenway.
While Kozerski is doing his best to increase awareness about and access to plant and mushroom remediation, a well known Detroit environmental organization called The Greening of Detroit is focusing their efforts on the Motor City's trees.
Earlier this summer the group planted 500 trees on a private site on Detroit's east side. The effort is part of a larger project to plant at least 6,000 trees on up to 10 acres of brownfield sites in the city of Detroit, with the purpose of testing whether tree-based remediation is effective. The experiment is being funded by the U.S. Forest Service through two Great Lake Restoration Initiative (GLRI) grants awarded in 2010. Together, they total about $973,000.
"What we're doing is establishing a tree canopy, and as the trees grow, they're actually pulling the contaminants out of the soil as they draw water," said Dean Hay, the organization's Director of Green Infrastructure. "And they will either eliminate them or they will aspirate them into the air so that they're neutralized."
The organization is using primarily poplars and willows. They're specifically concerned with cleaning up heavy metals and polynuclear aromatic hydrocarbons (PAHs), solvents that Hay's project advisors tell him were likely released into Detroit's soil as a byproduct of industry.
So far The Greening of Detroit has been planting at two locations in the city, a former industrial site and an abandoned railbed. The research should near completion some time between 2014 and 2015. At that time the organization will print out and distribute instructional manuals about tree-based soil remediation.
Although the scale and methodology of The Greening of Detroit's project differs considerably from Kozerski's, their goals ultimately align. Both want to educate the public about remediation processes and encourage others to try them out. Hay said tree-based remediation is an inexpensive way for property owners to get rid of contaminants and increase the economic value of their land.
"This is a process that is easy to do," he said. "Neighborhoods themselves could come together in order to use processes such as this to gain access for growing food, growing forests or things that would help to bring strength into their communities."
To find out more about the Corktown Workers' Row House remediation garden or to offer assistance to the project, contact tkozer@hotmail.com. For more information about the Greening of Detroit, visit their website at http://greeningofdetroit.com.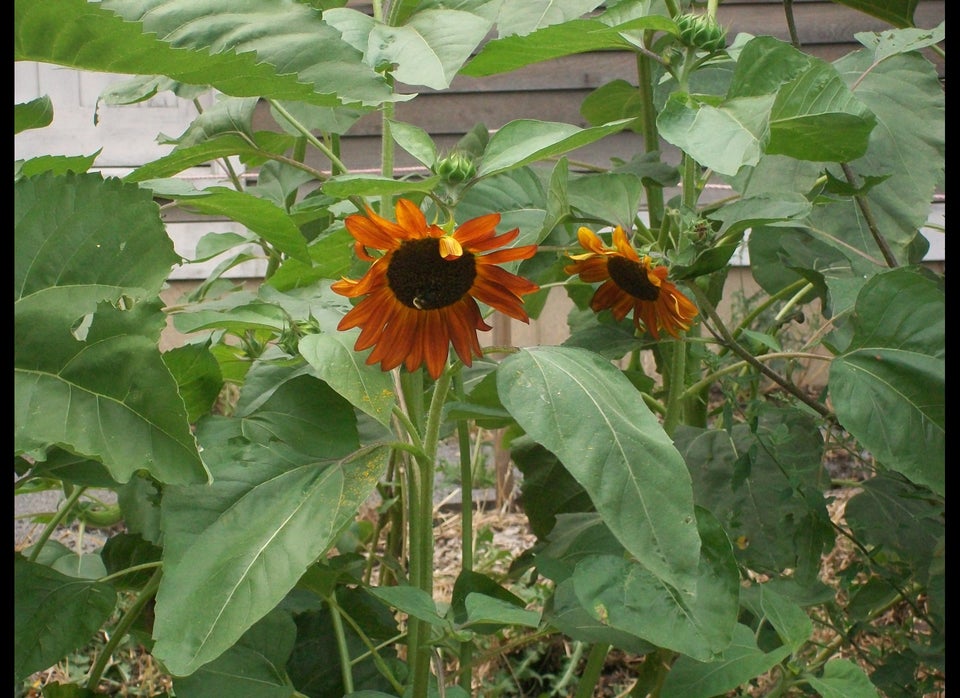 Detroit Soil Remediation
CORRECTION: In a previous version of this story, Greening of Detroit's Director of Green Infrastructure was incorrectly identified as Dean Haig rather than Dean Hay. The Huffington Post regrets the error.
Popular in the Community