The "Don't Touch My Hair" singer wore an all-black Iris Van Herpen structural dress with an accompanying durag at the "Heavenly Bodies: Fashion and the Catholic Imagination" Costume Institue Gala at the Metropolitan Museum of Art Monday. She carried Florida Water, used for spiritual purposes among voodoo priests, and obsidian, to protect her energy, with her.
The songstress' entire outfit, styled by Kyle Luu, slayed — but arguably the best part was on her head.
Solange wore a black durag with an accompanying golden halo, combining something universally black with something universally angelic. In an Instagram post, she revealed the cape of the durag, which read "My God wears a durag" in Gothic gold font.
Then we died and went to heaven.
From the durag to the Florida Water, Solange's outfit was a true nod to staples in black culture. It was symbolic of how black bodies are historically erased from religious fixtures that are deemed holy.
The singer, who's no stranger to shutting down the Met Gala red carpet, had a little help from fans in choosing the night's attire. On Sunday, she asked her Twitter followers to help pick her look between four different options.
"Which saint shall I draw energy from and pull up to the function as?" she asked in now-deleted tweets.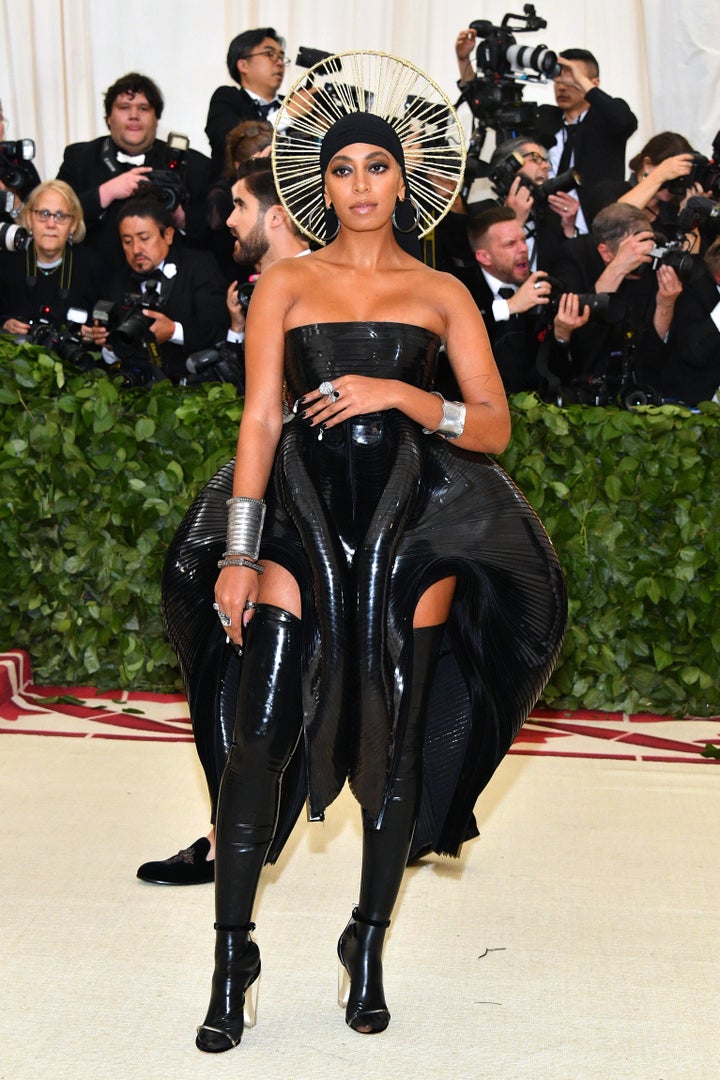 Before she pulled up to the event, Solange shared a photo of her outfit along with a screenshot of a reply from a who stated "God loves durags."
"I feel heavenly in black," she wrote.
Before You Go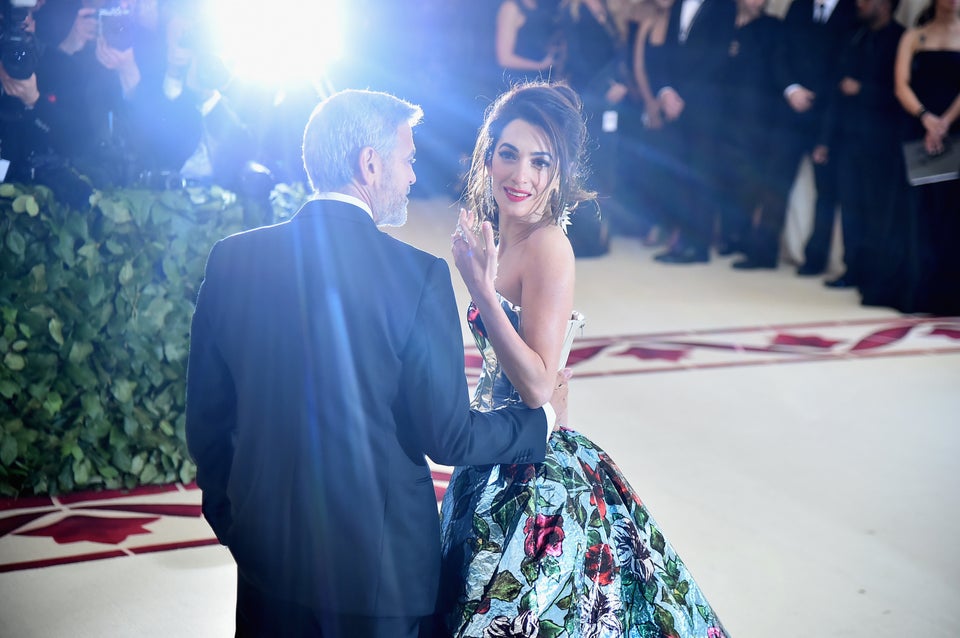 Exclusive Met Gala Photos 2018
Popular in the Community