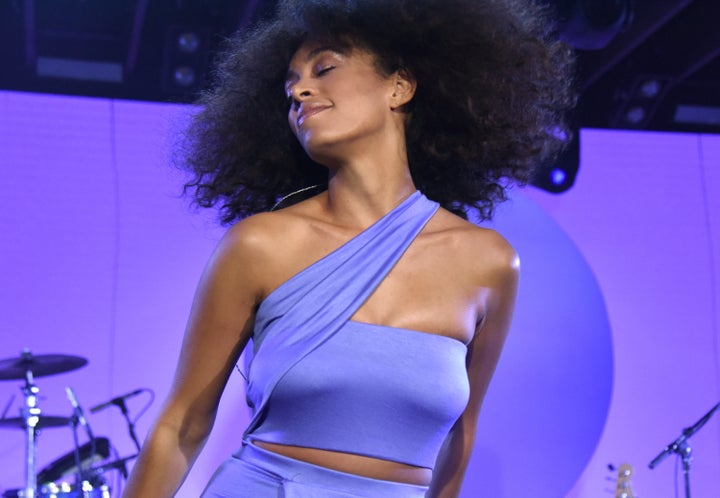 Solange Knowles is all about intersectional feminism.
The singer-songwriter recently sat down with BUST for the magazine's April/May issue and discussed music and the importance of inclusivity in feminism. The 30-year-old's comments were as insightful and powerful as her hit album "A Seat At The Table."
"I am a proud black feminist and womanist and I'm extremely proud of the work that's being done," Knowles told BUST. "I'm a feminist who wants not only to hear the term intersectionality, but actually feel it, and see the evolution of what intersectional feminism can actually achieve."
Womanish, the opposite of girlish… Being grown up... A woman who loves other women, sexually and/or non-sexually. Appreciates and prefers women's culture, women's emotional flexibility (values tears as natural counterbalance of laughter), and women's strength. Sometimes loves individual men, sexually and/or non-sexually... Committed to survival and wholeness of entire people, male and female. Not a separatist, except periodically, for health.
And Knowles most definitely understands the importance of intersectionality when it comes to women's rights.
She said she wants to see women marching for all women's rights, including those of Dajerria Becton, a black teenager who was slammed to the ground by a police officer during a 2015 pool party in Texas. "[Dajerria] was body slammed by a cop while she was in her swimsuit for simply existing as a young, vocal, black girl," Knowles said.
"I want women's rights to be equally honored, and uplifted, and heard... but I want to see us fighting the fight for all women — women of color, our LGBTQ sisters, our Muslim sisters," she said.
Related